Sit less and sleep more: We can all agree that this rule of thumb could help benefit us in some way or another. 
Yet, how many of us sit all day? How many of us don't get enough sleep? Instead we stay up late on social media, constantly staring at a blue light. However, changing these daily habits can be crucial to improving our overall health.
Taking preventative actions can start with little things — such as daily stretches and napping. Below we'll breakdown the science behind why you should sit less and sleep more to help you understand the consequences of both.
Do you wake up feeling fatigued, depressed, and restless? Break the cycle of bad sleep with our FREE Sleep Guide.
Click Here to Naturally Reboot Your Circadian Rhythm.
---
Why Sitting is Bad for You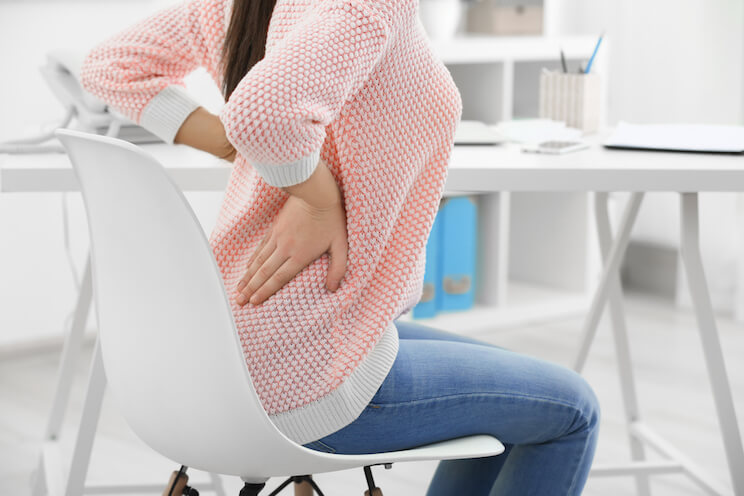 Let's start this "sit less and sleep more" discussion with a mere observation from evolution. Did we sit for long periods of time? It's possible. However, without chairs, we may have just used the ground, which is inherently less comfortable. So, it stands to reason that maybe we sat less than we currently do. In fact, I'd venture to guess that it wasn't possible, until now, to sit as much as we currently do.
In the past, we needed constant movement to find food, shelter, and avoid being eaten by other animals. Until we started inhabiting one place for the majority of our lifespan, we moved around quite a bit. It was part of our natural instance to always be on-the-go.
And yet, how many of us hate sitting in an office all day? We placate our unhappiness with rewarding foods throughout the day and plan of evening activities after work. But what happens when all that snacking finally catches up to us? It leaves us feeling sluggish and not wanting to do much of anything.
How Sitting Has Become a Modern Day Problem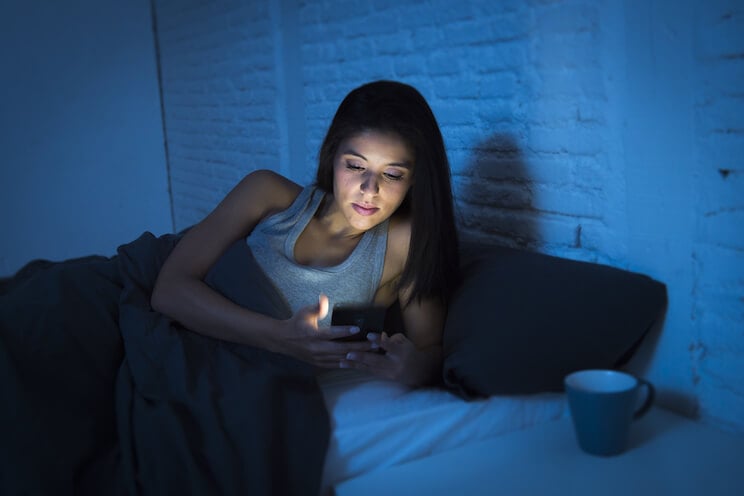 Before we sat all the time, we had lower rates of obsessive-compulsive disorder, diabetes, obesity, divorce, and a host of other negative societal ills. We used to play outside quite a bit as children, and yet, now kids sit more indoors and staring at screens than ever before. Even for adults to be truly "successful" sometimes, they typically log in 60 hour weeks looking at a screens while sitting down.
It's alarming to know we are currently sitting more than half the time we're awake. (1) Let's break that number down into real day numbers. Sleeping for 8 hours leaves us with 16 hours of awake time. That means for over 8 hours per day, we're sitting. So, of the 24 hours in a day, we're lying down or sitting for 16 hours or more.
In fact, researchers found that sitting made you more likely to die from multiple causes. (2) They also noted that taking frequent breaks and moving around more frequently lowered this risk.
Most people are likely sitting while reading this very sentence. However, refiguring a daily routine to incorporate more regular movement could be beneficial. In addition to deadly health risks associated with minimal exercise, researchers have found that too much inactivity is linked to obesity, abnormal glucose metabolism, and the metabolic syndrome.
What becomes more alarming and scary is that exercise, even if performed more often and regularly than the average person, is still not enough. (3)
---
We're All Exhausted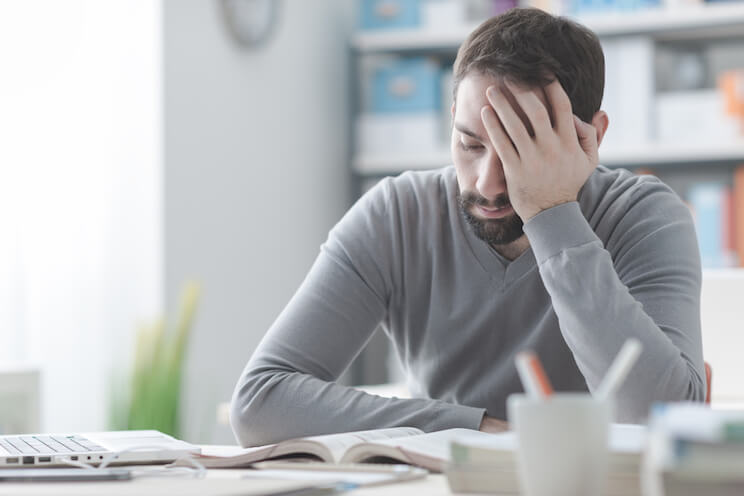 One needn't dig far into the research to find alarming statistics about sleep deprivation. One study sums it up nicely, saying: "mortality rates were lowest for individuals sleeping seven or eight hours per night." (4) This means that if you want to live a long life, one of the best and most essential things to do is sleep for eight hours per night.
However, it's interesting to note that sleeping more than eight hours shows detrimental effects as well. Over 40 million Americans suffer from chronic, long-term sleep disorders, and an additional 20 million experience occasional sleeping problems. (5)
On top of the death risk, sleep loss also helps us to store (and gain) more fat. (6) Since sleep loss results in startling metabolic and cardiovascular changes, it makes sense other problems crop up when we don't get enough ZZZ's. (7) Hormones are also affected because of this.
3 Reasons Why Sleep is Necessary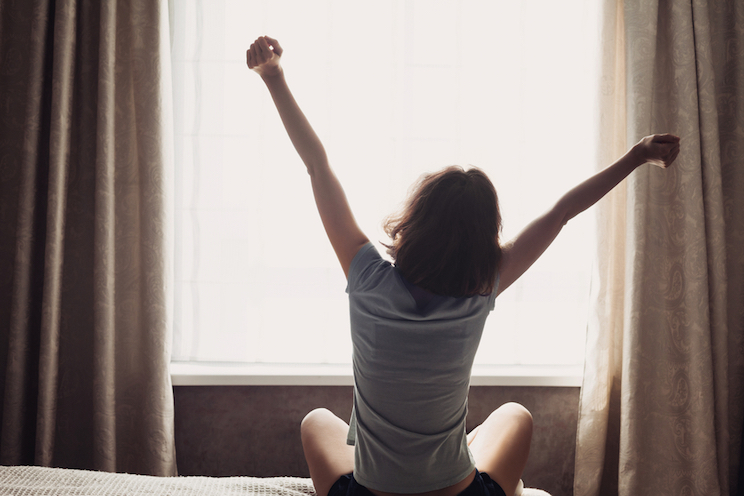 1. No Sleep = Hungrier You 
One night of sleep deprivation has been known to raise ghrelin levels (your hunger hormone) and may cause some people to experience increased feelings of hunger. Ghrelin receives messages from your brain to regulate how much food your body needs to sustain energy needed to survive. When you stay awake for longer periods of time, your body continues utilizing energy sources that would otherwise be at rest. Consequently, your brain sends signals requiring more food intake to maintain your body's activity — making you feel hungrier and more likely to engage in unnecessary snacking. (8)
2. Necessary Hormone Levels Are Reduced
Another study showed that lower amounts of sleep correlate with reduced leptin — your satiety hormone. (9) Leptin is a hormone that helps regulate ghrelin and communicates feelings of fullness. Higher levels of leptin equal more resistance against hunger. When leptin levels are reduced by sleep deprivation, you're more like to feel unsatisfied with healthy foods options. In recent studies, researchers have found that morning light can actually help regulate leptin and ghrelin concentrations. (10) So even on days when you are sleep deprived, try stretching in morning sunlight to help balance your hormone levels.
3. Your Brain Needs A Break
Lastly, you are cognitively not at your best when you are sleep deprived. The morning coffee binge after a restless night is something most people resort do to stay energized. However, certain behaviors are rooted in biochemistry and oftentimes can't be fixed until we analyze what's going on in the inside. In a study testing sleep deprivation in rats, researchers found that lack of sleep negatively affects neurons needed for daily performance and longterm health. Implications suggest that this kind of prolonged activity could lead to Alzheimer's and Parkinson's diseases, which is a reason enough to give your brain a rest. (11)
---
Sit Less and Sleep More: The Bottom Line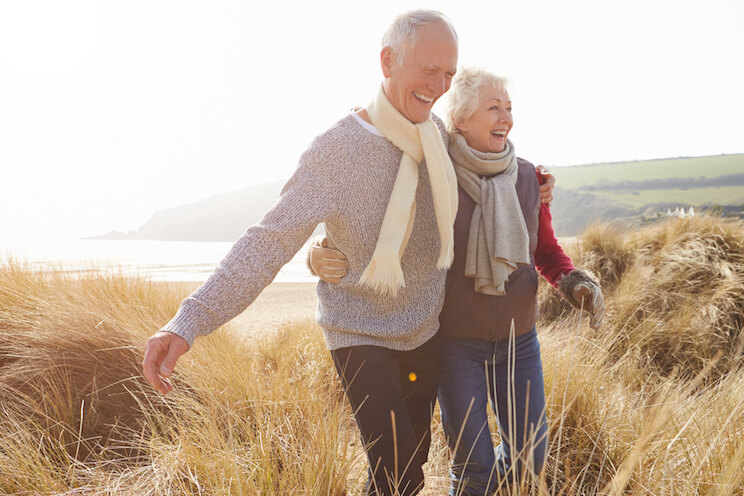 There has never been a time when our lifestyle contradicted more directly with our DNA. Conversely, we can see that a healthy lifestyle will help fend off disease and prolong our lives.
It's important to understand there's plenty of reasoning behind simple recommendations like "sit less and sleep more." We all sit too long. We all stay up too late. This is almost an unavoidable part of modern life. But knowing how and why to fight back against this conglomerate of unhealthy habits is key. Our habits determine who we are and who we become. If you don't start now, you'll likely never will.
Do you have questions about why you should sit less and sleep more?  Let us know in the comments! 
(You'll Also Love: 7 Way Sleep Deprivation Wrecks Your Brain)