Ease the itching and flakiness that comes with scalp eczema with these natural solutions.
Scalp eczema is a condition characterized by an itchy, red and dry skin on the top of your head. If you've been suffering from it for a while, you know how frustrating it is to try to relieve the itch in those inflamed areas.
Luckily, there are natural ways to calm eczema fast.
What Causes Scalp Eczema?
Love turmeric recipes?
Add power-packed anti-inflammatories to every meal with these FREE turmeric recipes!
is a broad term for a group of itchy, inflamed skin disorders that includes most forms of dermatitis. Common symptoms of all forms of eczema include:
Inflammation
Itchiness
Blisters or scales
Flaking skin and dandruff
Changes in skin color and texture
Sensitivity to shampoos and cleansers
Scalp eczema and other forms of eczema are typically caused by one or more of the following: genetics, low immune function due to stress or an autoimmune disease, allergies, chemicals and toxins, poor gut health, bacterial imbalances or fungal infections. (1, 2)
Studies show allergies and eczema, in particular, are closely related, with more than 50 percent of children with atopic dermatitis developing asthma and/or allergies by their third birthday. (3) Note, if your parents had a form of eczema, you have a higher risk of developing it. (4)
---
How to Ease Scalp Eczema
Try these natural treatments to combat eczema, without the use of topical prescription medications that often have unwanted side effects.
1. Apple Cider Vinegar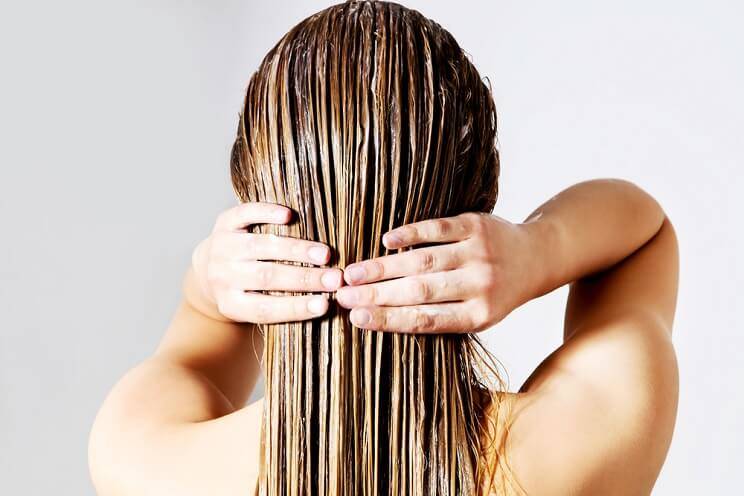 Healthy skin is protected by an acidic barrier that keeps bacteria and other toxins from causing itchiness or a reaction. In patients with skin disorders like scalp eczema, the pH is disrupted, allowing irritants to pass this protective barrier. (5)
Apple cider vinegar (ACV) is a great natural remedy for scalp eczema for this reason. It contains acids and enzymes that, when diluted, can help regulate the skin's pH. ACV also has antibacterial compounds that help fight bacteria and fungi that may be irritating your scalp eczema. (6)
To use ACV as a scalp eczema treatment, dilute 4 tablespoons of ACV with 2 cups of water. After shampooing and conditioning your hair, pour the mixture over your head. Massage into your scalp and do not rinse out. Repeat this daily until the symptoms improve.
2. Use Natural Shampoos and Conditioners
Studies show that chemicals in our environment can severely irritate eczema. (7) Over 3,700 compounds have been classified as "contact allergens" in our environments, including in our cosmetics. (8)
Because of this, it's crucial to switch to natural shampoos, conditioners, and body washes in order to avoid irritating scalp eczema. Look for brands that feature no Sodium Lauryl Sulfate (SLS), parabens, added fragrances or other unnatural chemicals.
3. Take Probiotics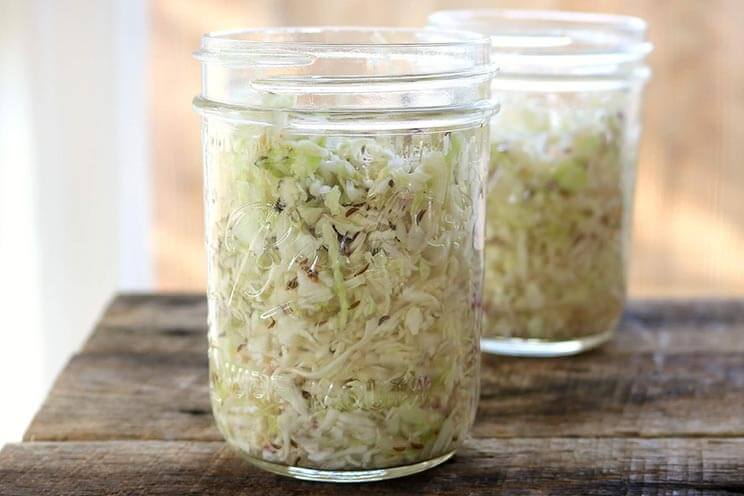 Studies show that probiotic supplementation can decrease the SCORAD index, or severity, of skin conditions like scalp eczema. (9)
Try supplementing with a probiotic of at least 1 billion CFUs daily, and/or add in fermented foods to your diet like sauerkraut and kimchi.
4. Try Evening Primrose
Evening primrose is a plant that's high in a fatty acid called gamma-linolenic acid (GLA). Studies show that supplementing with evening primrose can reduce the severity of skin disorders like eczema and atopic dermatitis. (10)
You can find evening primrose capsules at your local health food store and follow the recommended dosage on the label.
5. Boost Your Immune System
Studies show that immunity and eczema are closely linked, as patients with skin disorders tend to be more susceptible to infections. (11)
Boosting your immune system may help reduce eczema symptoms while assisting your body fight off skin infections that may have popped up from those inflamed skin spots. (12) Here are some tips you can use to boost your immunity:
Get Your Vitamin C. For a boost in immunity, eat lots of vitamin C-rich fruits and veggies like kiwi, oranges, and leafy greens. A deficiency in this all-important vitamin can decrease your resistance to certain pathogens. (13)
Take Echinacea and Astragalus. Both of these herbs can also stimulate your immune system, which is why it's often used to fight off illness during cold and flu season. (14) Both can be taken in pill form or brewed as a tea.
Reduce Stress. Stress can lower your immunity and trigger an eczema flare-up due to altering certain peptides and cells in your skin. (15, 16) Take up a daily meditation or restorative yoga practice to keep stress levels in check.
---
The Bottom Line
There are several natural remedies that can help dramatically reduce the symptoms of scalp eczema. Try these methods before turning to OTC or prescription creams, as they can have unwanted side effects when used long term. If your scalp eczema still persists, talk with your doctor about finding the most natural and safest solution.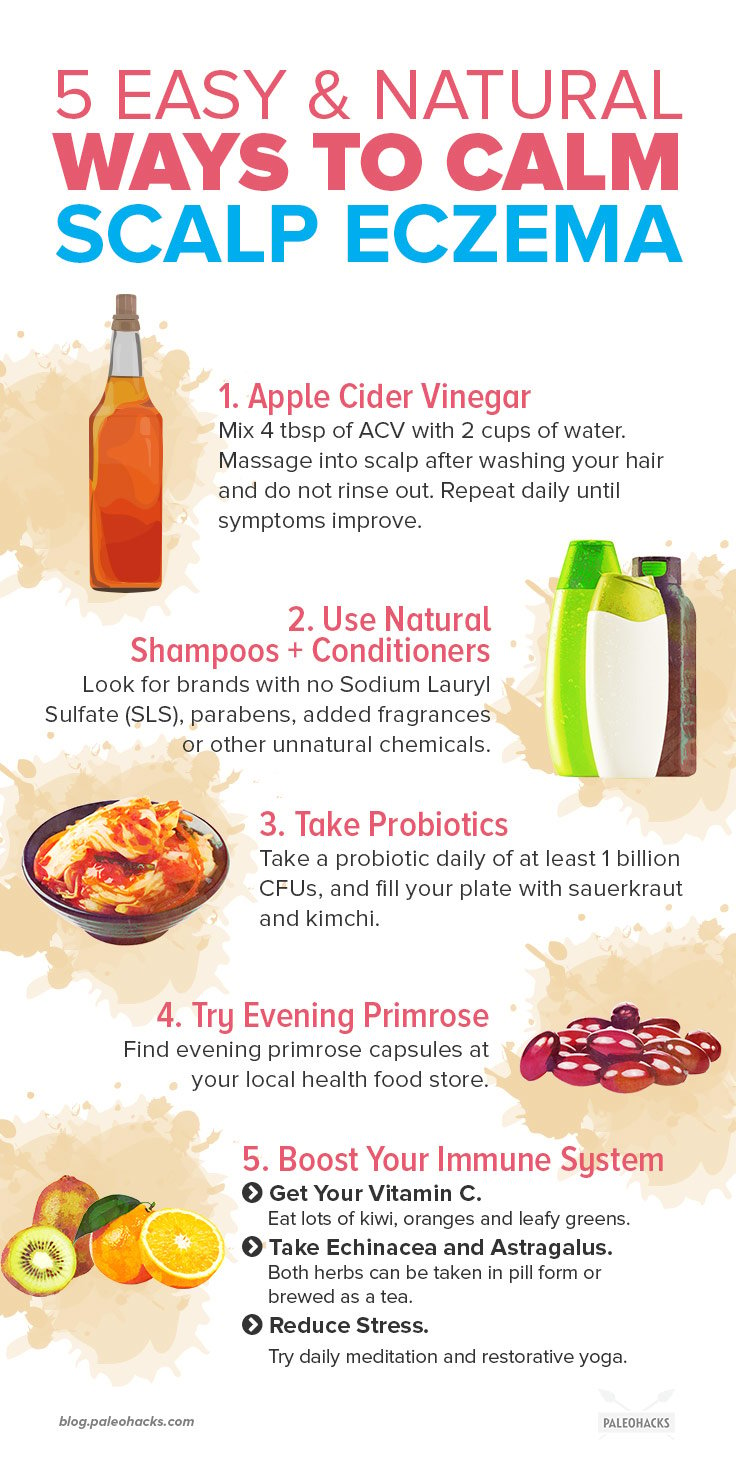 (Read This Next: 7 Common Causes of Hair Loss + 4 Natural Ingredients to Use Instead
)