Harness the healing powers of medicinal mushrooms with these top eight varieties. Add them to your diet or take them as a mushroom supplement to reap full mushroom benefits!
Mushrooms have been prized for thousands of years across the world, not only for their range of flavors and meaty textures, but also for their health benefits.
A special class of these mushrooms, referred to as "medicinal" mushrooms, have been exploding onto the health scene lately for their ability to fight cancer, boost immunity, and even help prevent diseases like Alzheimer's and type 2 diabetes. Read on to see how these mushroom benefits work and why these varieties of forest medicine deserve a spot on your plate every day.
Suffering from Diabetes or blood sugar imbalance?
Grab our FREE Paleo & Diabetes Guide
1. Chaga Mushroom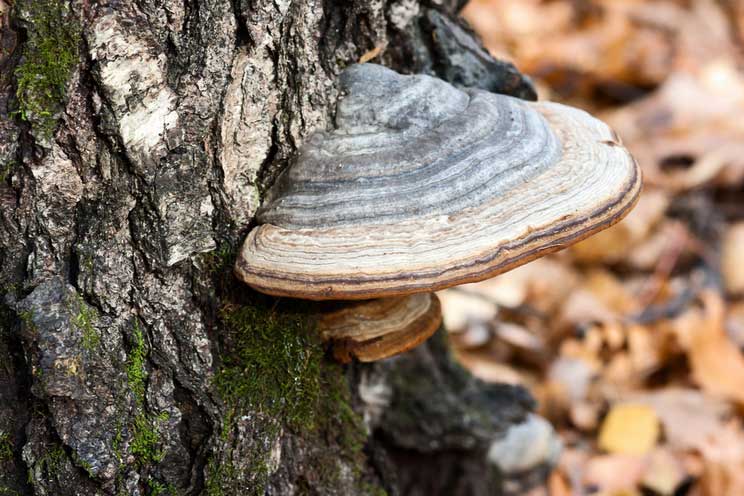 Chaga mushrooms are a species of fungus that flourish in cold northern climates, growing mainly on birch trees. While their appearance is nothing like other exotic-looking mushrooms (they look similar to tree bark), they remain one of the most impressive of medicinal mushrooms.
Chaga have been extensively studied for their ability to been inhibit tumor and cancer growth, with one study showing chaga extract can potentially prevent the growth of liver cancer cells (1). Another study on mice showed a 60 percent tumor size reduction when they supplemented with chaga (2).
But the mushroom benefits don't stop there. Other studies have shown that chaga contains several compounds that stimulate the immune system, reduce inflammation and even improve physical endurance (3, 4, 5).
How to Use Chaga Mushrooms
The most popular way to ingest chaga mushroom is to brew it into a tea. To do this, you can either use either large chunks of chaga or grind it into a fine powder.
Add about three small chunks (or two teaspoons of chaga powder) to two cups of boiling water. Let it steep for at least three minutes. Then pour into a mug, add stevia or raw honey to taste, and enjoy!
---
2. Reishi Mushroom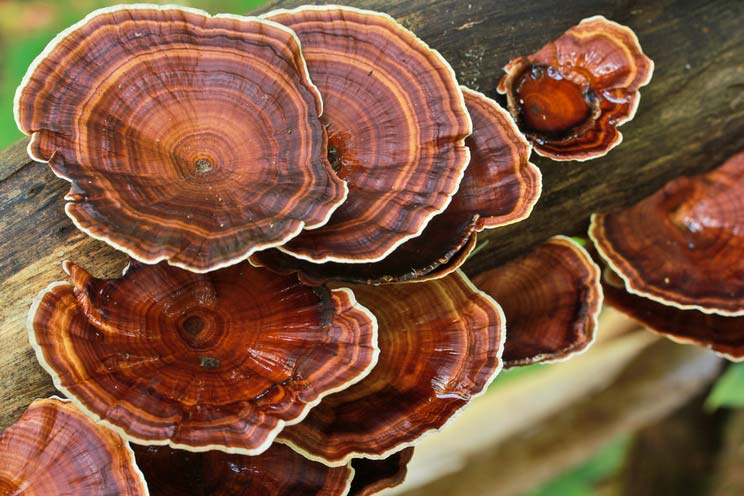 Reishi is native to East Asia and boasts an impressive list of mushroom benefits. For starters, reishi, like chaga, is considered a natural cancer fighter due to its ability to inhibit the spread of cancer cells, boost natural immune killer cells (these help rid the body of mutated "foreign" cells), and reduce inflammation (6).
In addition, reishi has also been shown to reduce the severity of allergic reactions through its beneficial action on the immune system, as well as having anti-diabetic effects on blood glucose (7, 8).
How to Use Reishi Mushrooms
Reishi is most commonly taken in powder or capsule form, as it has a naturally bitter taste. When you search for a reishi product, make sure to check the label to verify that the species name, Ganoderma lucidum, is listed without any additional ingredients. Also check the dosages, as these can vary wildly among brands.
---
3. Lion's Mane Mushroom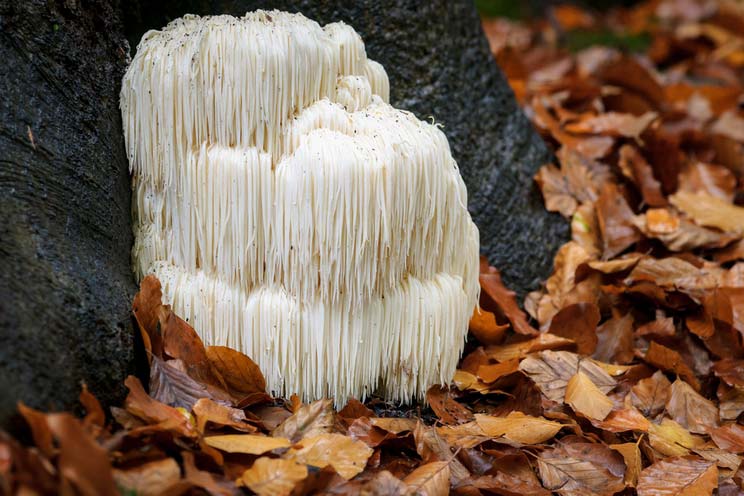 Lion's mane is an odd-looking fungus (yes, it really does look like the fur around a lion's head) that has been used for centuries in Traditional Chinese Medicine and is still used extensively today throughout Korea, Japan, and China.
Lion's mane is a powerful medicinal mushroom that can be used to boost immunity, fight cancer, and even prevent depression (9, 10). Brain health is another huge benefit that lion's mane has up its sleeves. Studies have shown it can improve cognitive function, improve spatial and visual memory recognition in mice with Alzheimer's, and even regenerate neural nerves (11, 12, 13).
How to Use Lion's Mane Mushrooms
Lion's mane can be taken in powder or capsule form. If taking as a powder, you can try adding it to smoothies or soups.
In addition, you can also cook lion's mane – many say it has a taste similar to lobster when pan-fried, so don't be afraid to add it to your next stir-fry or soup.
---
4. Shiitake Mushroom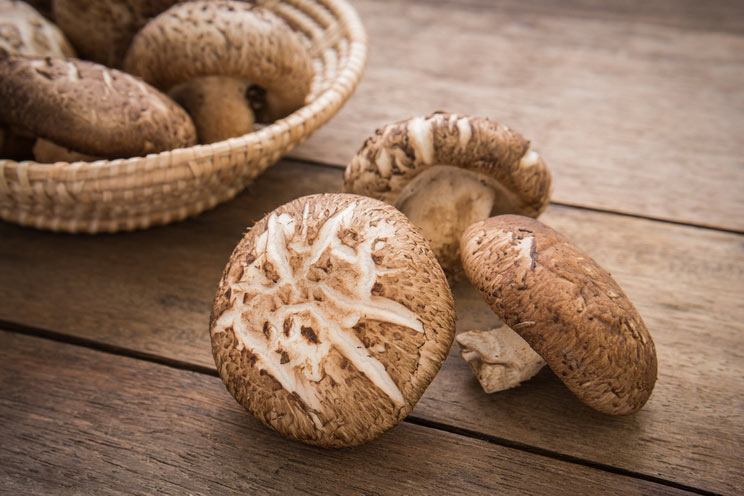 You may think shiitake mushrooms are just used for flavor, but in reality these 'shrooms have major health benefits.
For one, studies show compounds in shiitake, such as b-glucan fiber, help promote satiety and fight fat gain (14). Other research shows shiitake can effectively destroy cancer cells, reduce inflammation and significantly improve immune function (15, 16).
How to Use Shiitake Mushrooms
Shiitake mushrooms have a smooth, earthy flavor that taste great in omelets, stir-fry, stews, casseroles, and even sautéed as a salad topping.
---
5. Cremini (Button) Mushroom
Interestingly, cremini, or "button" mushrooms, also help protect against cancer, but in a different way than other medicinal mushrooms. Cremini mushrooms contain conjugated linoleic acid (CLA), a beneficial acid that has been shown to inhibit tumor growth as well as create positive changes in the immune system to help kill cancer cells (17).
In addition, cremini mushrooms can also help protect against leaky gut due to their high selenium and antioxidant content. As a bonus, these antioxidants also help protect against oxidative stress, which can damage DNA and cause premature aging (18).
How to Use Cremini Mushrooms
Cremini mushrooms have such a mild flavor and meaty texture that they work well in any vegetable or meat-based dish. Sauté them with onions and garlic for a quick veggie side, add them to omelets or scrambles, or slice them and toss them in a salad.
---
6. Chanterelle Mushroom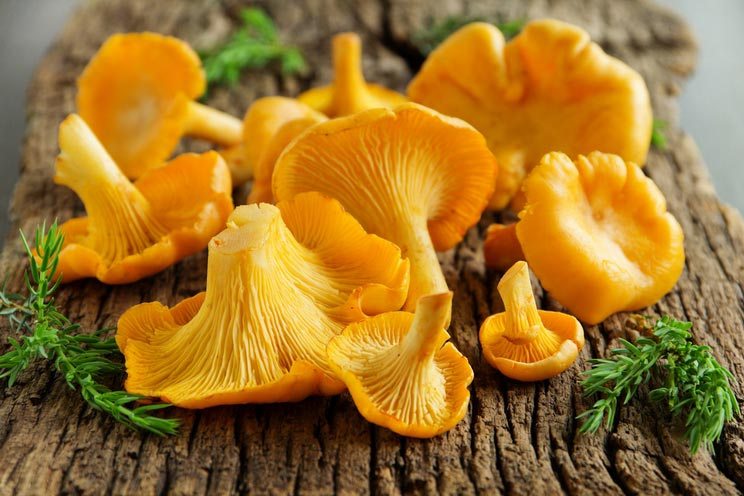 Chanterelle mushrooms, which look much like a yellow blooming flower, have been prized as a culinary delicacy across Europe and Asia for decades. Aside from their decadent flavor, chanterelles are also rich in phytochemicals and antioxidants that protect against aging and DNA damage. Studies have also shown they have significant antimicrobial activity, with researchers stating they could be used to produce drugs that fight a wide range of bad bacteria and fungi (19).
How to Use Chanterelle Mushrooms
Chanterelles taste best when sautéed with sliced bacon, olive oil or any other flavorful fat. Try adding garlic and onions, then purée with broth to create a creamy soup!
---
7. Maitake Mushroom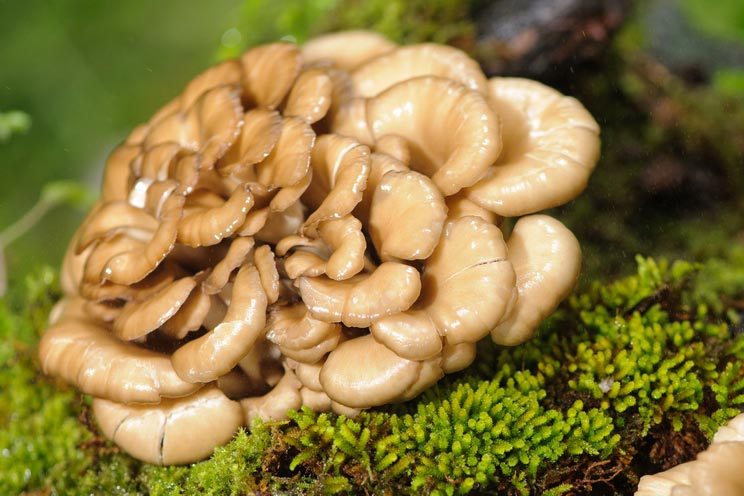 Maitake mushrooms can be found growing wild beneath oak and maple trees across North America and Japan. They have been studied for their ability to prevent and treat breast cancer as well as help block tumor growth in mice (20, 21).
In addition, maitake has been shown to have a positive effect on glucose levels, which could make it a potential natural treatment for type 2 diabetes (22).
How to Use Maitake Mushrooms
Maitake can be added to hearty recipes just like cremini or shiitake mushrooms. You can also find it in extract as a liquid or capsule supplement. If you decide to go this route, make sure you look for maitake D-Fraction as the extract.
---
8. Enoki Mushroom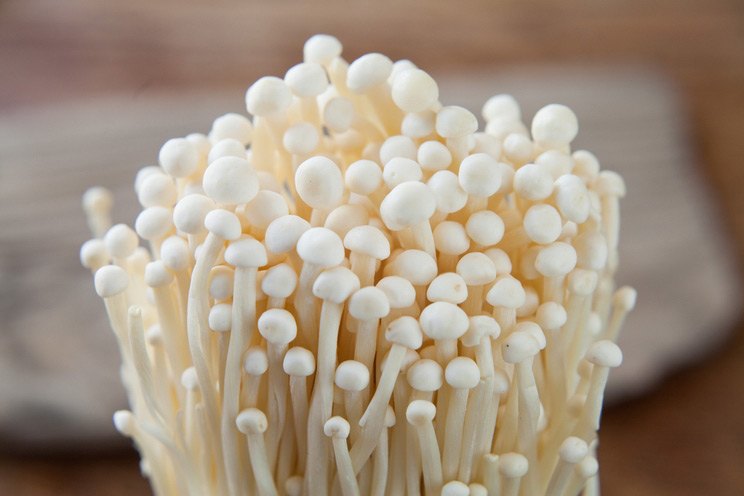 Enoki mushrooms, with their long, noodle-like arms, hail from Japan. They are mildly sweet and crunchy, and contain a range of nutrients like B vitamins, trace minerals, and antioxidants. They also contain the soluble fiber beta-glucan, which has been shown to help prevent obesity (23).
Enoki mushrooms may also be potent cancer fighters, much like most of the medicinal mushrooms listed here. A 2009 study showed enoki extracts significantly improved survival rates of mice infected with Human Papillomavirus (HPV), one of the leading causes of cervical cancer. Researchers believe this response is due to enoki's ability to boost immune and nitric oxide production in order to destroy disease cells (24).
How to Use Enoki Mushrooms
Enoki mushrooms are often featured in Asian dishes like noodle soups. Enjoy them raw in salads (just wipe them off with a paper towel first), or cook them in a stir-fry.
---
The Bottom Line
As you can see, the mushroom benefits hidden within even the simplest of varieties (like cremini) we take for granted are quite astounding. Don't be afraid to experiment and add several more varieties to your dishes and your diet.

(Read This Next: 7 Natural Benefits of Oregano Oil & 5 Ways to Use It)