They say you never know when inspiration will strike. But why not take the bull by the horns and see if you can hunt down some creativity before waiting for it to find you?
Whether you're working on a specific project for work, seeking for a creative solution to a problem, or simply need to feel excited about creating art, the muses you need to guide you in the right directly can certainly seem like finicky creatures some days.
Creative blocks can frustrate us and mess with our motivation, but it's important to know that your lapse of unoriginality is only temporary.
To help you get those creative juices flowing, here's a list of scientifically proven ways you can regain your inspirational mojo. From solo activities to social outings, each of these creative jump-starters are completely free!
There's no need to shell out cash when the answer to your unspiration can be found within yourself, your social circle, or Mother Nature. Whether you choose something online, outside or on your yoga mat, we hope these ideas will gently nudge you into the creative, free flowing blissful state you deserve to have!
Go for a Walk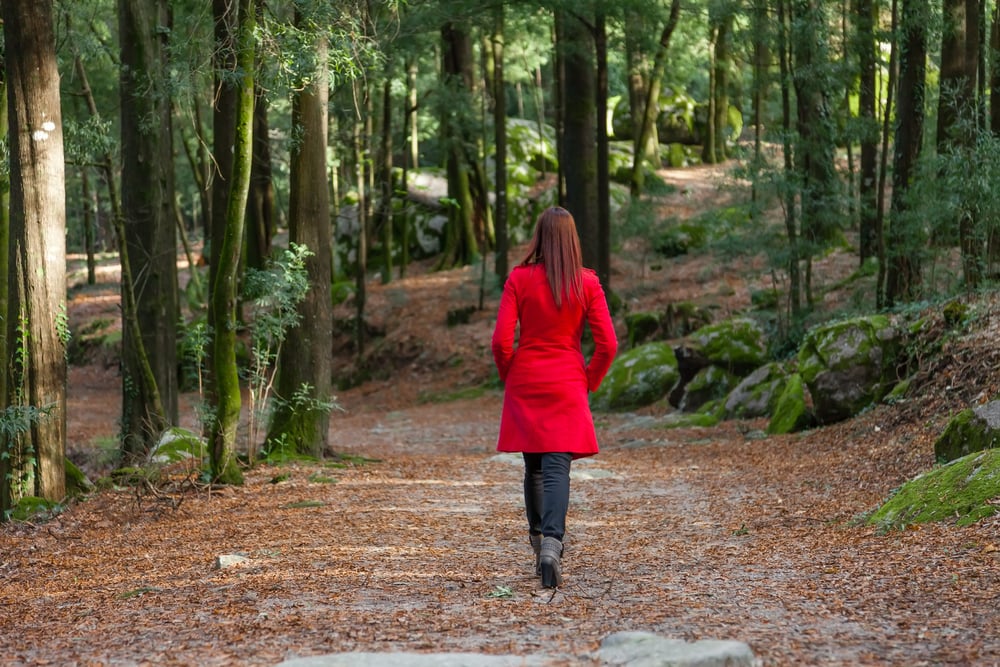 Sometimes all you need to do to clear your head is to get some fresh air. Put on your favorite sneakers and just take a ten-minute walk around the block.
Worried that the view from your neighborhood sidewalk is too stifling? A study by Stanford (1) shows that the walking itself, and not the environment, will help boost creativity. You'll feel like a new person when you walk back through your front door.
Browse Pinterest
You never know what kind of images will strike you when you log onto Pinterest. Try searching for a few key words and feel your inner creative juices start to flow.
Ready to start pinning? Start by creating a mood board, which helps you express ideas that you might not have the words for yet. Social scientist Frank Niles backs this practice with the idea that, "Before we can believe in a goal, we first must have an idea of what it looks like." (2) If you're looking to get more creative in the kitchen, check out our very own PaleoHacks Pinterest boards.
Go to a Bookstore or Library
Yes, we know you can just order books on Amazon or download them on tablets, but there's something special about browsing books the old school way. Pick a few novels off the shelf and smell the old paper as you rifle through each one.
Need a particular book to hunt down? See if you can find The Artist's Library: A Field Guide, which will give you a few creative exercises to try while you're there. If it's fiction you're after, you're in luck: a study by the University of Toronto indicates that literature readers are both more creative and exercise better judgment. (3)
Play with your Dog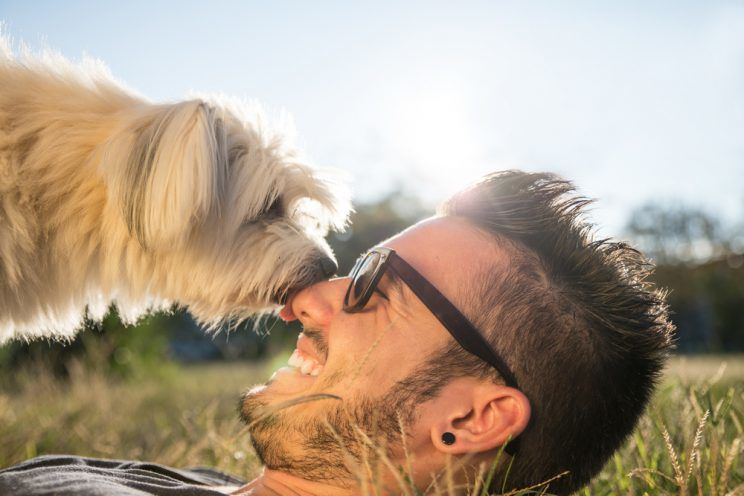 Your pup can show you how to have fun without feeling self-conscious. Throw a Frisbee, chase each other, or play tag.
As adults, it's easy to forget how to play, and your dog can easily show you the ropes. Childlike playfulness can help you relieve stress, ignite your imagination and add to your emotional well-being (4). Trust us: You'll feel refreshed and regenerated immediately.
Take a Nap
Sometimes we just need a reset to our day. A 60- to 90-minute power nap can help your brain make new connections and solve creative problems (5). So, set your alarm for an hour or so to wake up feeling refreshed. Maybe you'll even have a dream that steers you in the right direction!
Hop in the Shower
Scrub away your dead skin cells and lather up good, because you know some of your best ideas have come while you're in the shower! Want to know why? Scientists say that the combination of warm water and relaxation increases dopamine flow in your brain, which helps us make insightful connections. (6)
Get Snap Happy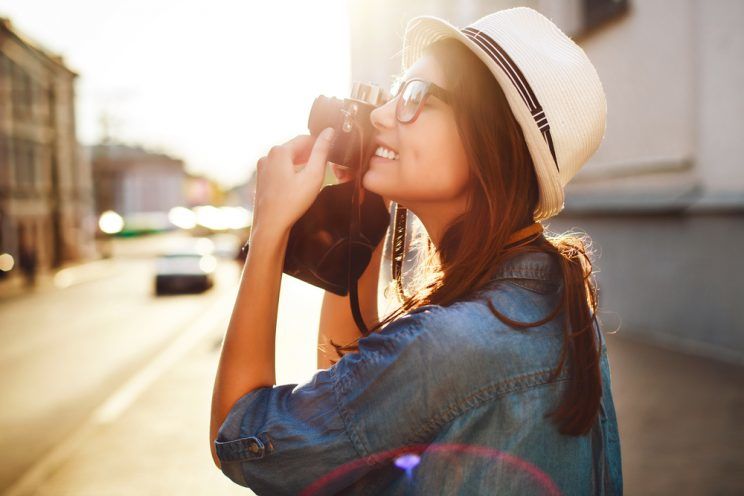 Leave your cell phone at home and dust off your old camera. Take a stroll and snap pictures of whatever you find beautiful. A TED talk from a few years ago stated that "In order to create, we have to stand in that space between what we see in the world and what we hope for." We think photography is the perfect way to stand in that space.
Plus, research has found that innovations are built upon existing knowledge, and photography is the perfect medium to prove it (7). Bonus points if you develop the negatives yourself!
Find Hashtags
Believe it or not, Twitter is a great place to find inspirational quotes and images. Try #inspiration, #meditation, or #yoga for beautiful pictures and guiding words of encouragement.
Social media is a brimstone of ideas, and you can easily become part of the rise and spread of thoughts in your own online social community (8). To get you started, here are 11 must-follow Twitter accounts that will inspire you daily. For pure paleo inspiration, check out PaleoHacks on Twitter.
Meet a Friend
Invite a friend you trust to come over, or go out and be silly together. A recent British study discovered that when friends give you genuine feedback or compliments, these "appreciation jolts" can help you see yourself in a surprising new light (9). Never underestimate the power of your friendships!
Listen to Music
Just the first few notes of an old familiar song can fire up your emotional memories. Tap into the present-day creative powers of music by playing a favorite CD or downloading something new.
When you plug in your earbuds, you'll instantly unlock "mind-wandering mode," which can help stir up your dormant creative center. Music has also been hailed as a "unifier" of disciplines (10).
Get in a Flow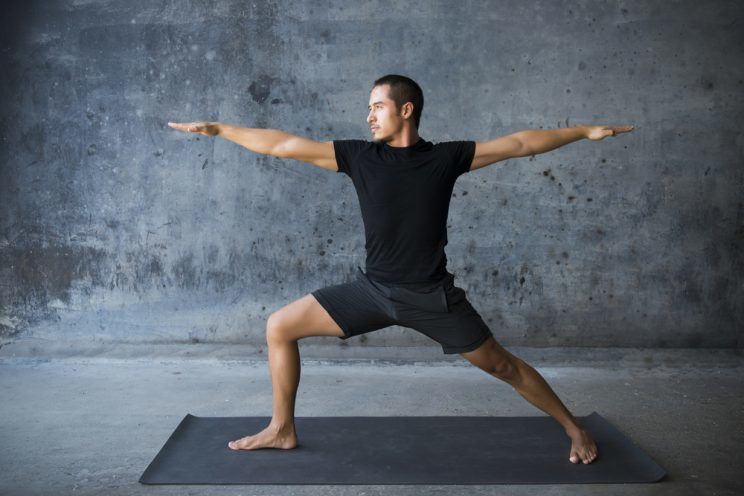 Yoga is a great way to connect to your inner self. When the breath, mind, and body align, so do your thoughts and ideas. Yoga also helps dispel negative thoughts, putting you in a better mindset to receive inspiration (11).
Are you a beginner to yoga? Sign up for a free class, stream a video tutorial, or try one of these six poses intended to inspire creativity. You'll be breathing deeper and thinking clearly as soon as you roll up your mat.
Start a Journal
Pick up a pen and paper and start writing. Whether its stream-of-consciousness, the beginnings of a story, or a detailed list of what you did that day, writing for yourself is the best method of slaying your inner critics.
Journaling also promotes creativity through self-awareness and personal development (12).Try the popular practice of Morning Pages and pen three pages before coffee – it'll help you creatively construct the rest of your day!
Sit Quietly and Meditate
You don't have to sit cross-legged chanting "om" to correctly meditate – though you can if you want to! Meditation has been practiced for centuries by Buddhist monks, and modern-day science has given the nod to any form of sitting quietly and monitoring one's thoughts with non-judgmental awareness as providing a host of benefits.
Regular meditation will help strengthen the parts of your brain related to auditory, visual, and interoceptive processing (13), priming your gray matter for inspiration. Start with about 20 minutes of meditation to prime your mind for idea generation. Not sure what to do? Try this 10-Minute Meditation to get you going.
Stare Into the Sky
…As long as the sky is blue that day! You can also try looking at the ocean or some other body of water, wearing a blue dress, or contemplating a bowl of blueberries.
Why? Science shows that looking at the color blue (14) will give us a bump in creativity, as this peaceful pigment symbolizes openness and tranquility.
Head Outside
Put on your sunglasses and slip on some shoes, because you're going outside! There are lots of health benefits associated with simply being in the great outdoors, including an increase in vitamin D levels and mood-boosting agents from sun rays.
A Harvard study found that spending time outside can also lead to an increase in concentration (15), which spells good news for buckling down and digging into your creative project!
Make the Perfect Cup of Coffee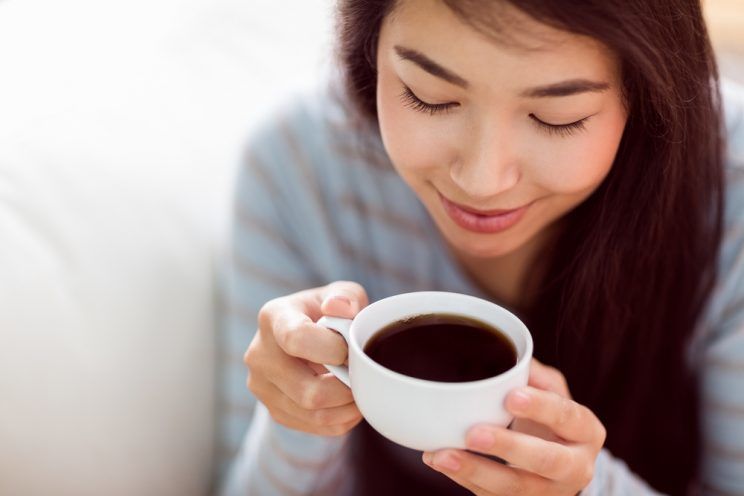 Studies have shown that caffeine found in coffee helps you stay focused over an extended period of time. (16) This can help you power through any creative roadblocks you might run into.
However, there's a point of diminishing returns when it comes to your favorite cup of Joe — you just need one cup of regular coffee to give your focus and attention a boost.
Have a Giggle Fest
Whether you're chuckling to yourself over something funny you read online or belly laughing with friends, you're well on your way to your next big breakthrough! That's because humor, a decidedly right-brained attribute, allows us to see things in context, sometimes by stretching our thinking enough to make connections between two separate ideas. Research has also shown that people in humorous moods tend to do better in creative tests (17). Time to fire up the comedy!
Try Something New
Nothing can inspire you more than your own experiences. Broaden your horizons and learn a new skill, change up your diet, or simply change up your routine and cycle to work instead of driving.
It has been found that willingness to get outside your comfort zone is associated with radical creativity (18). To top it off, trying new things helps build your confidence, so you're in a better spot to receive inspiration from your muses.
Get Cookin'
Whether you try a new recipe to explore the possibilities of your kitchen, or fix an old favorite meal to bring you into a mindset of calm mindfulness, preparing food can have a powerful effect on your brain.
As Business Insider says, conscious openness is at the heart of any creative process, and cooking (or baking!) combines the right elements of discovery and experience to enhance your inspirational side effects.
What's more, getting crafty in the kitchen combines creative self-expression with cultural influences that are rooted close to home (19) — a recipe for inspirational success!
Exercise Your Eyes
Look up, look left, look right, repeat. Sounds weird, right? It's actually a proven method to improving the connection between your left and right brain (20). When this interaction is strong, people report having more original ideas than before. Get those peepers ready for some aerobic activity!
Visit a Virtual Cafe
You don't even need to leave your house for this one! Recent research has found that the typical coffee shop has the right amount of ambient noise – loud enough to increase productivity, but not so loud that the creative process is stifled (21). Listen to the sounds of a busy (but not completely bustling) coffee shop by streaming creative undertones on Coffitivity, or hear a similar station on Spotify.
Get Sweaty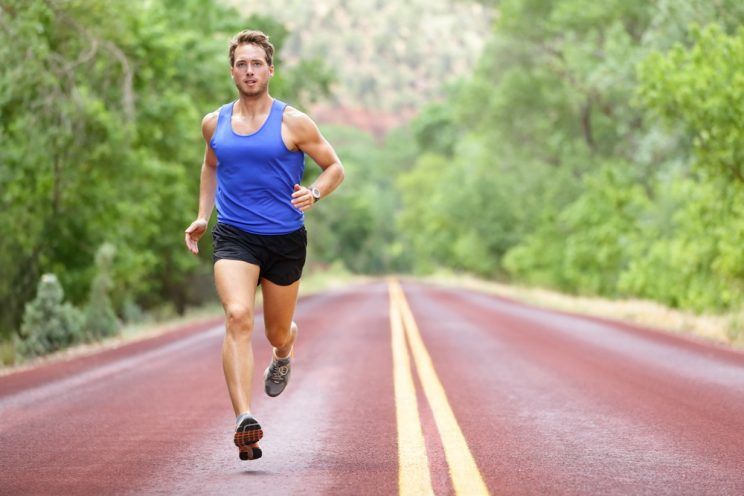 Go for a jog, swim a few laps in the pool, or hop on the elliptical machine. However you decide to get your aerobic activity, know that loosening up those muscles releases endorphins that are vital to happy moods. A recent study even found that regular exercisers performed better on creative tasks (22). All the more reason to put on those tennis shoes!
Play a Video Game
Fire up that Xbox, because video games might actually be good for inspiration! Just make sure it's a game you know you'll enjoy. One study found that the happy mood that comes from a stimulating video game can act as a catalyst for creativity.
Another in-depth study found that entering a simulated world helps players learn better while unlocking hidden creative powers (23). If only you knew this information when Mom limited your game playing time as a kid! Still, remember that moderation is key here.
Dim the Lights
Isn't it a little bright in here? Not to sound like we're getting too cozy with you, but a little romantic-style lighting is actually great for boosting creativity. Subconsciously, a darker room makes you feel more at ease, triggering a "risky, explorative processing style" conducive to creativity (24).
Purposely Clutter Your Desk
Is your workspace too clean? You've heard that a clean desk area reflects a clear mind, but studies also show that a messy environment leads to more creative thinking.
People with papers everywhere also tend to have more ambition, warmth, and kindness (25) than the typical neat freak! Does the idea of a disorderly office make you nuts? Try having two separate workspaces: a messy one for creativity, and an orderly one for analytical work.
Hang Out with New Friends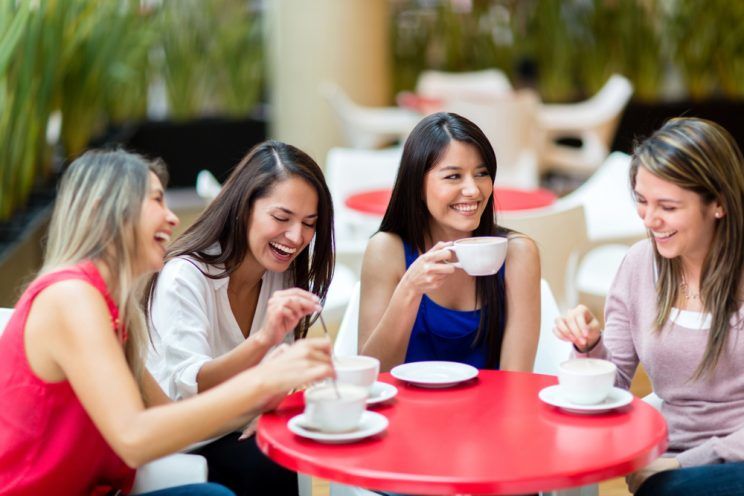 While your tried-and-true pals can't be replaced, your creative mind will benefit from time spent with unfamiliar faces (26). When you seek ideas from people you're not used to conversing with, you're more likely to hear viewpoints that you would never have considered otherwise. Weak ties with acquaintances and coworkers are key: you'll be free to experiment with new ideas without worrying about conforming to their standards.
Draw Happy Faces
Long dismissed as a waste of time, neuroscientists now have a new stance on doodling: it helps stimulate visual thinking! Regardless of whether you prefer abstract design or enjoy simply tracing letters, this seemingly mindless activity is a serious thinking tool that can help with information recall and revising creative thoughts (27).
Color Inside the Lines
We love that adult coloring books have taken off in popularity recently – they're such a fun meditational tool! Beat stress and get acquainted with mindfulness when you dust off your old packs of Crayola colored pencils. According to psychologists, indulging in this relaxation technique helps our minds enter into a freer, more creative state. Plus, those intricate mandalas help us focus more clearly on creative visualizations (28).
Listen to a Podcast
These days, there are podcasts for every topic under the sun, and their learning potential can be incredibly constructive (29). Download a few podcasts to keep on hand for the next time you go for a walk or drive — you might find inspiration for something you'd never considered before.
At the very least, it's better than that annoying pop song you kept hearing on the radio! Check out the Unmistakable Creative podcast that promises to mix up your knowledge of the everyday, or tune in to our very own PaleoHacks podcast for inspiration to go (or stay!) Paleo.
(Read This Next: 5 Ways to Stop Being 'Too Busy' and Get More Sh!t Done)