What if you could have your donuts and eat them too? Now you can with these amazing Chocolate Paleo Donuts. They're delicious and you don't have to quit eating Paleo to enjoy them.
Let's breakdown how awesome these donuts truly are. First, there's the chocolatey goodness coming from all that natural cocoa powder and dairy-free white chocolate. Next, there's the added sweetness of applesauce, raw honey, and vanilla that is absolutely delicious in taste.
One of the great things about these donuts is that they're light yet filling. It's a great way to utilize coconut oil, which has a ton of health benefits like better skin care and brain health. The fact that you can eat donuts while still sticking to a healthy and clean lifestyle is a hack that's totally worth making over and over again.
Love Paleo Desserts? Then you'll love our FREE Paleo Dessert Cookbook.
Click here to get it!
So the next time you're craving donuts, give these delicious Chocolate Paleo Donuts a try! Feel free to wash it all down with some yummy Vanilla Caramel Almond Milk.
PS: Check out this recipe to make your own dairy-free white chocolate (just leave out the pistachios and cranberries).
Erin Druga
Chocolate Paleo Donuts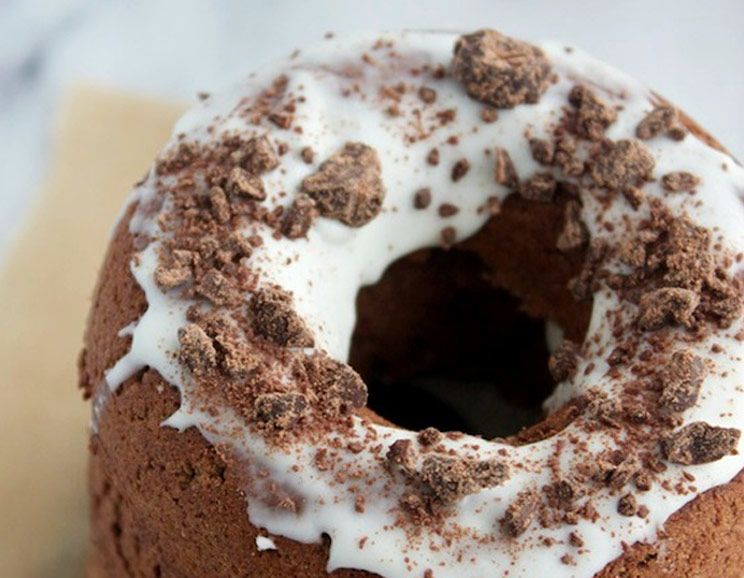 Cook Time:
15 mins
15 minutes
Prep Time:
10 mins
10 minutes
Chocolate Paleo Donuts
Now you can have your donuts and eat them too with this Chocolate Paleo Donut recipe.
Tools
Small saucepan

2 large bowls

Whisk

Donut pan
Ingredients
The Donut:
1 cup coconut flour

¼ cup raw cacao powder

½ tsp baking soda

¼ tsp salt

4 eggs

¼ cup coconut oil, melted

¼ cup unsweetened applesauce

1 tsp vanilla

¼ cup honey
The Icing:
½ cup dairy-free white chocolate

1 tbsp coconut oil
Instructions
Preheat oven to 350 °F.

Combine dry ingredients for donut (coconut flour, cacao, baking soda, salt) in a large bowl.

In a medium bowl, whisk eggs and coconut oil together. Add the other wet ingredients (applesauce, honey, vanilla) to that same bowl and stir.

Fold wet ingredients into dry ingredients until everything is mixed together.

Grease donut pan with additional coconut oil; Add dough to donut pan, pressing down so the dough is tightly packed and smooth.

Place pan in oven and bake for 15 minutes or until dough is no longer soft.

Remove from oven; Flip your donut pan upside down and the donuts should pop right out.

Allow at least 5 minutes for them to cool before icing them.

For the icing: Melt dairy-free white chocolate and coconut oil together in a small saucepan, stirring until melted. Use a knife to ice the donuts.

Eat warm or refrigerate to allow the icing to harden.

Enjoy!
Looking for Paleo ingredients? Here's what we recommend:
Cold pressed coconut oil (Viva Naturals)
Raw honey (Bee Farms)
Raw cacao powder (Healthworks)
Coconut flour (Nutiva)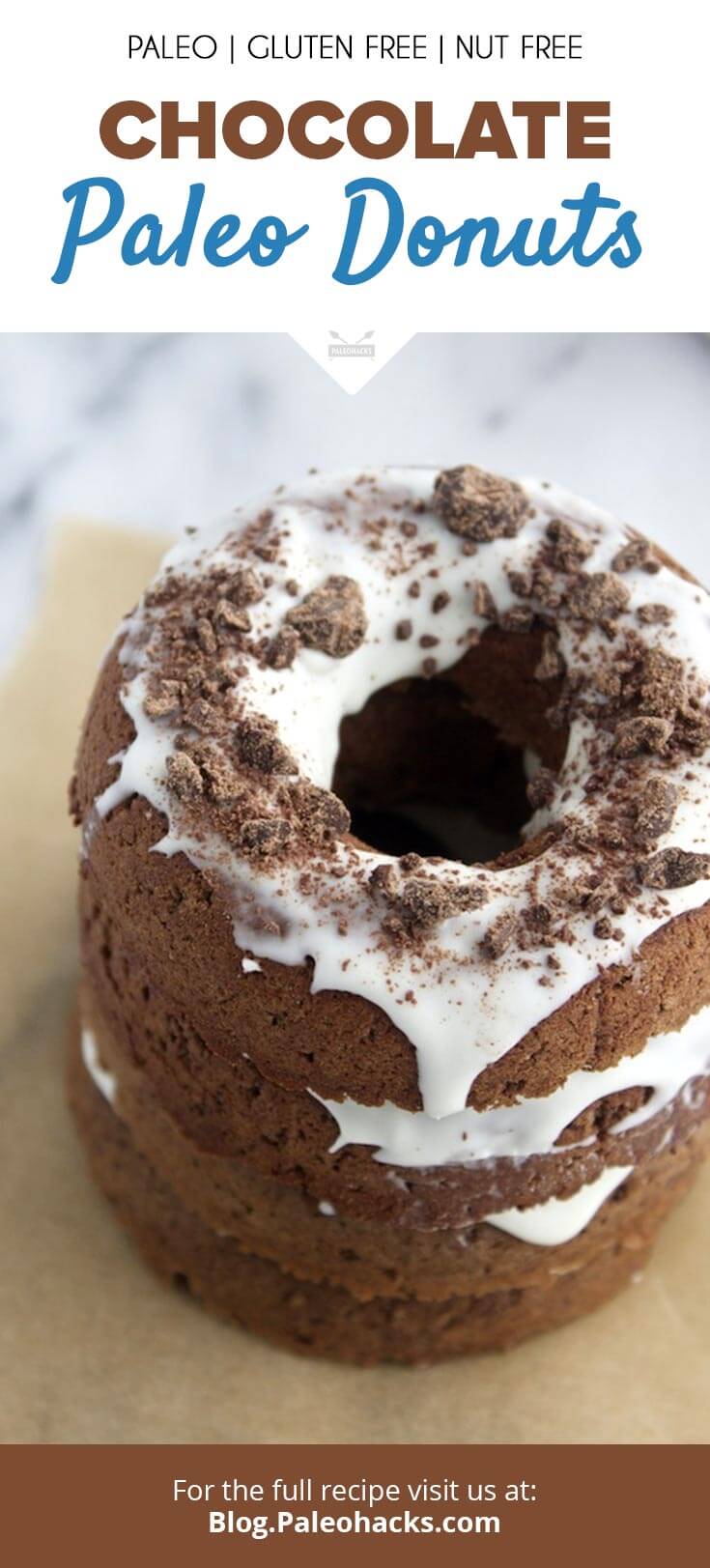 Speaking of the incredible health benefits of cacao, you have to check out this exciting new cacao discovery here: > Delicious "liquid chocolate" kills cravings, helps reduce blood pressure, and feeds good gut bugs (creamy & smooth)
(You'll Also Love: Paleo Pumpkin Spice Donuts)
It's ooey gooey chocolate cake - and it's healthy for you! Which means no blood sugar spikes… no guilt… and it'll even help you lose weight.
FREE Recipe:
Black Forest Cake with Silky Chocolate Icing… and it's 100% Paleo Friendly!
FREE Recipe:
Black Forest Cake with
Silky Chocolate Icing…
and it's 100% Paleo
Friendly!