Calling all Nutella lovers! These chocolate hazelnut roll-ups are made from coconut flour, filled with a Sugar-Free Dark Chocolate Hazelnut Spread, and then coated in coconut sugar.
If you're a fan of Nutella (or just chocolate in general), you're going to love these!
Make these for breakfast and enjoy with tea or as a unique dessert. Either way is just as delicious.
Love Paleo Desserts? Then you'll love our FREE Paleo Dessert Cookbook.
Click here to get your FREE copy of our delicious Dessert Recipes!
Erin Druga
Chocolate Hazelnut Roll-Ups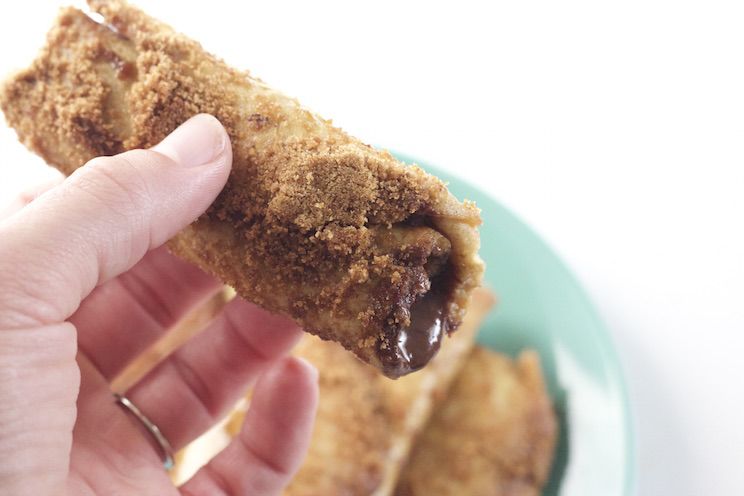 Cook Time:
20 mins
20 minutes
Prep Time:
10 mins
10 minutes
Chocolate Hazelnut Roll-Ups
Simple coconut flour patties stuffed with chocolate and covered in coconut sugar—a cocoa lover's dream!
Ingredients
1/4 cup coconut flour

4 eggs

3/4 cup almond milk or coconut milk

1/2 t vanilla extract

1 T coconut oil, melted

1 cup sugar-free dark hazelnut spread

1/4 cup coconut sugar
How to Make It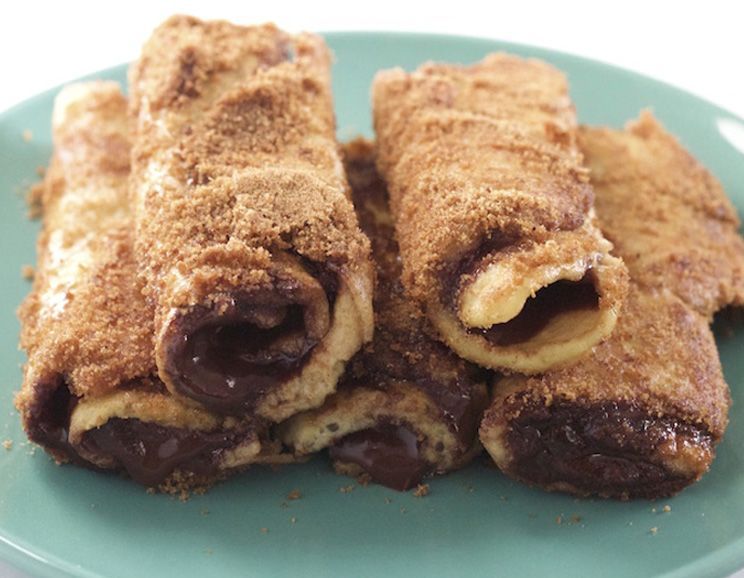 1. Whisk batter ingredients together—flour, eggs, milk, vanilla, and oil—and set aside.
2. Turn skillet to medium heat, add oil or ghee; once melted, add 1/4 cup batter (should be the shape of a patty).
3. Once batter starts bubbling and edges start hardening, carefully flip over; repeat this process until you've used up all the batter.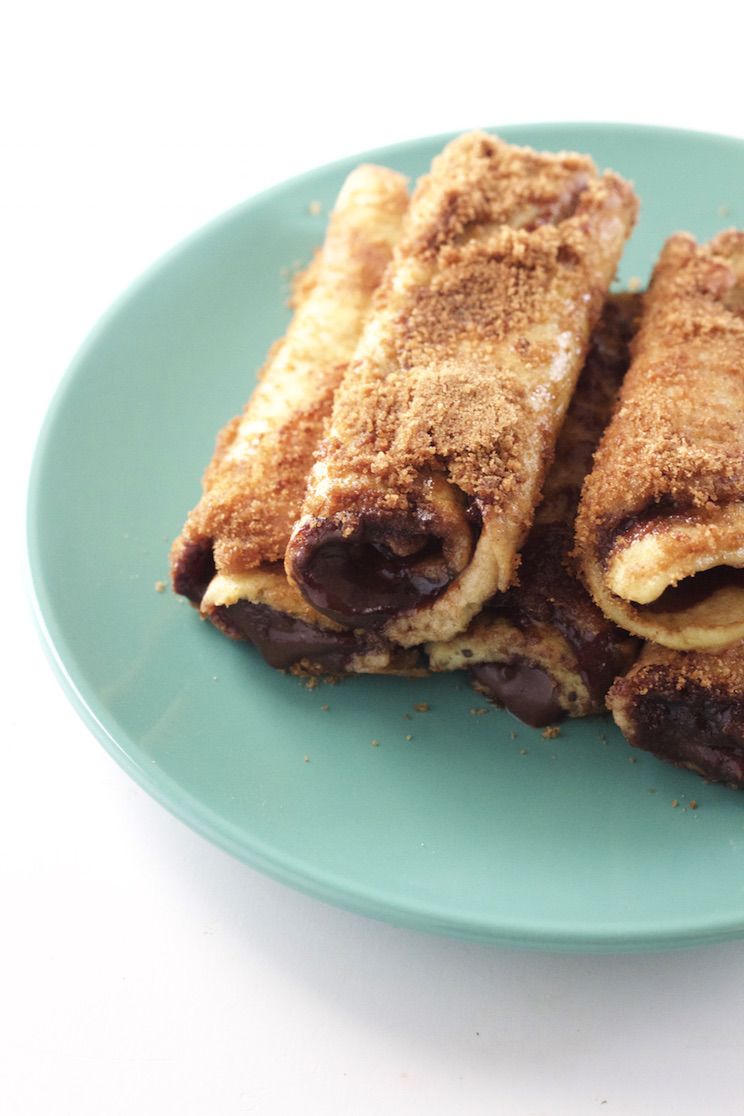 4. Rinse out pan; add additional coconut oil and allow it to get warm.
5. Stuff each flour patty with approximately 1 tbsp Sugar-Free Dark Hazelnut Spread, roll up and then place in oil, cooking for approximately 1 minute on each side.
6. Transfer to a bowl of coconut sugar and cover each patty in sugar.
7. Repeat process for all patties and enjoy!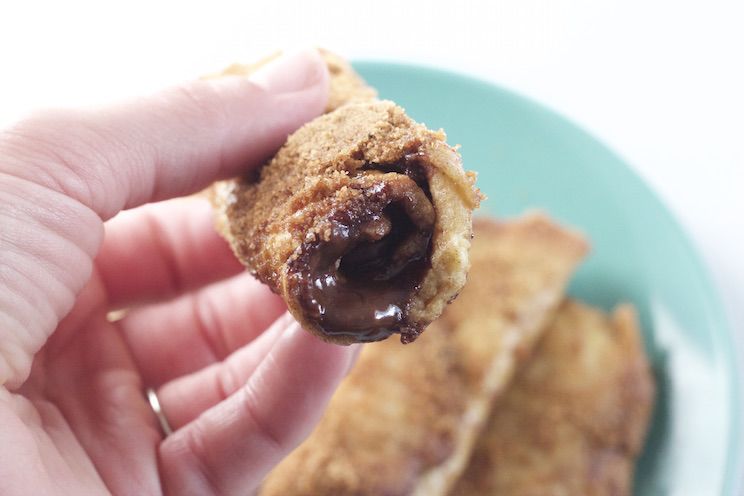 You'll Also Love
Paleo Crêpes Drizzled with 'Nutella'
Nutty Choco-Nana Paleo Pancakes
Chocolate Almond Butter Brownies