A calorie is a measure of energy, but beyond that, it's not a complete picture of health. Here are the top three calorie myths, debunked.
Most dieters are eventually introduced to the "calories in, calories out" math. This is where you calculate exactly how long you needed to exercise today to "burn off" last night's dinner.
While calories themselves are real, they are not the end-all way to measure a healthy diet. In fact, the amount of calories you eat don't have as big of an impact as we previously thought. There are many other factors about food that matter significantly more when it comes to weight loss and nutrition.
Can you spare 10 minutes a day? Then you can do this 7-Day Paleo Weight Loss Bodyweight Workout Challenge!
Click here to get your FREE copy!
If you've been driving yourself crazy trying to count calories, it's time to loosen up. Here are the top three calorie myths that could be driving your entire weight loss plan, and how to find a better way.
What Is a Calorie?
A calorie is a way of measuring the energy in food. One calorie from food contains 4,184 Joules – which is another method of measuring energy. However, it isn't just simple math. Food is composed of macronutrients, micronutrients and phytonutrients that nourish the body. The calorie count of a certain food is just one small aspect of the bigger picture.
The origin of the calorie is unclear. Some argue that two men from France "invented" it in the mid-1800s while others credit a German physician; still others give credit to a chemist from France who mentioned the word as early as 1819. A man named Wilbur Atwater brought the idea of the calorie to the U.S. in 1887 and was the starting point of nutrition science in the United States. (1)
---
Calorie Myths Sabotaging Your Health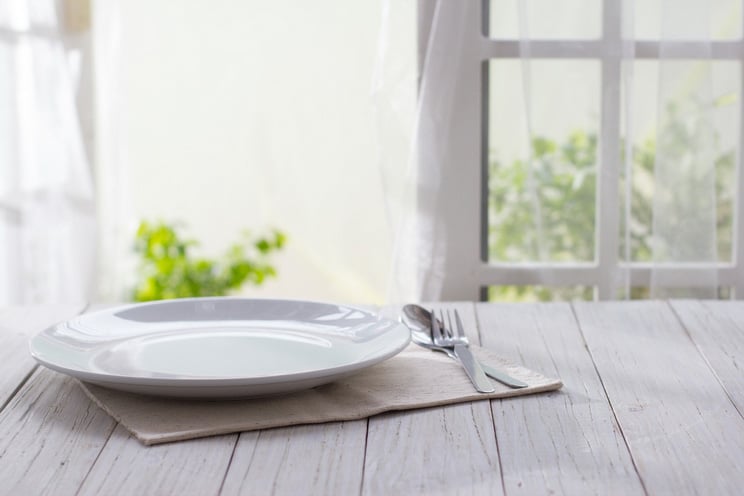 Calories may have kicked off the frenzy of nutrition science in the U.S., but they aren't a good health foundation. These are the top calorie myths – and why they're not true.
1. A Calorie Always Equals a Calorie
All calories are not created equal. You can't just stick to a 1,200-calories-a-day diet and guarantee weight loss. Perhaps you've tried this and know it firsthand. It's easy to become frustrated at the lack of scale response due to a hard calorie restriction.
However, basing a diet on calorie count alone is destined to fail long-term. Here's why.
First, if you're getting those calories from junk food, you're going to be nutritionally deficient. The body relies on a steady stream of vitamins, minerals, and macronutrients to carefully regulate homeostasis: balance within. If your calorie restricting diet starts putting the pinch on essential nutrients, your body will instead believe that it is in a time of famine, starved of the nutrients it needs, and will go into storage and hibernation mode.
Secondly, your body digests different food at different rates. Different metabolic pathways put certain foods to use in the body. When a pathway is efficient, the food goes right to work energizing the body. When a pathway is less efficient, some energy is lost as heat. Plus, some foods are packed with nutritional energy, whereas others are void of vitamins and minerals. These factors impact how the body breaks them down and uses them for energy far more than the calorie count.
Both protein and carbs, for example, contain four calories per gram. However, a lot of protein calories are lost as heat while being broken down in the body. This thermic effect means that protein actually requires the body to work harder to digest it and can rev metabolism, meaning less of it is eventually stored as fat. Carbs and fat require less energy to digest, and don't energize the metabolism as much, so diets higher in these result in more fat storage overall. (2, 3, 4)
2. Weight Loss is Simply Calories In, Calories Out
Research shows that more than 70 percent of adults in the U.S. are overweight, and over 49 percent of Americans attempted to lose weight over the past year. (5, 6)
If "calories in, calories out" were true, weight loss would be a simple matter of restricting calories. Unfortunately, this myth doesn't take into account that numerous other factors affect a person's weight, including but not limited to: (7, 8, 9, 10)
Hormones (stress, reproductive, thyroid)
Stress levels
Inflammation levels
Environmental factors
Health conditions or disorders
Food allergies
Genetics
Side effects of prescription drugs
Gut health, leaky gut, and the overall microbiome condition
Digestive health and constipation
Kidney and liver health
Heart health
Sleep problems
Nutrients in the diet and/or deficiencies
Mental health and neurotransmitters
An overweight individual can easily be doing "all the right things" for their diet, like restricting food intake and exercising each day, and still not be losing weight. It's time that we abandoned this narrow view of obesity – it's rarely a simple matter of self-control.
3. Exercise Only Matters Because It Burns Calories
If you're in the mindset that calories are king, then you might be driven to exercise to lower your daily calorie count so that you can (a) eat more food or (b) lose more weight.
If your motivation to exercise is only driven by burning calories, you're misunderstanding the human connection to physical movement.
While exercise has become a chore of today's overworked, chronically busy society, it is a basic physical need for human health – not just to lose weight. Physical movement is not just good for weight loss but necessary for the health of our muscles, heart, digestion, and hormones.
When you shift your point of view to recognize that eating is about nourishment and exercise is vital for overall health, it becomes a lot more motivating to find natural ways to incorporate movement into your lifestyle.
---
The Bottom Line
Calories are a real measure of energy, but have very little bearing on how food is actually impacting your health. When you reduce nutrition to calories only, you lose the depth of value that both macronutrients and micronutrients have on wellness. These calorie myths oversimplify a complex topic that can't be broken down into a basic "calories in, calories out" equation.
When it comes to losing weight, don't feed into the calorie myths. It's more important to focus on the foods that support healthy weight loss rather than counting calories. For more weight loss tips, check out The 10 Best Foods to Eat for Weight Loss!