These warm, grain-free treats taste like broccoli cheddar soup in a muffin!
Munch on these broccoli cheddar muffins for breakfast or with a cozy bowl of soup. Ghee is used in this recipe to add both moisture and a rich, buttery flavor. Ghee can help boost metabolism and increase heart health, so don't refrain from using this flavorful and healthy fat!
Nutritional yeast gives this recipe a cheesy flavor while keeping it dairy free. Tip: You can also add nutritional yeast to blended cashews to make a creamy "cheese" dip. Almond meal creates the base for the muffins, adding fiber and a hearty texture that complements the broccoli.
Love Paleo Breakfasts? Then you'll love our FREE Paleo Breakfast Recipes.
Click here to get your FREE copy of our delicious Breakfast Recipes!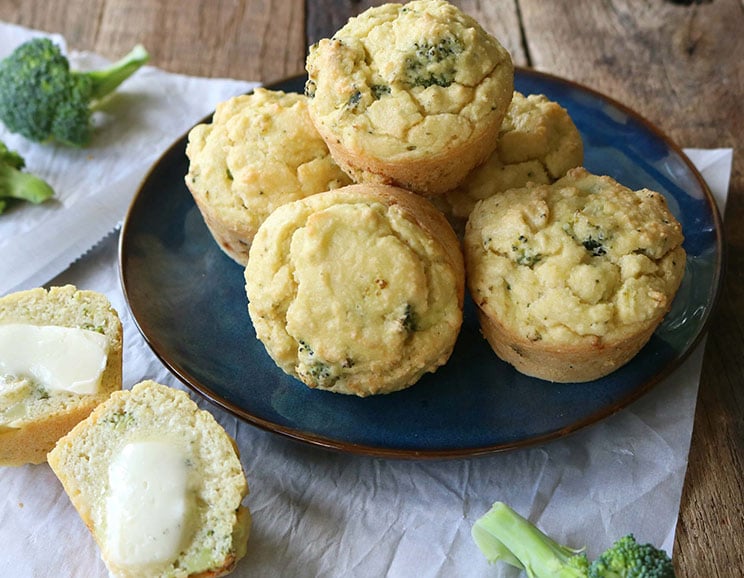 Note: For the broccoli, there's no need to cook it – it will cook to perfection when baked. Just make sure you don't use frozen or thawed broccoli as it will add too much moisture to the muffins.
Start by combining all the ingredients in a mixing bowl and stir to form a thick batter. You can also stir in herbs like thyme, rosemary or basil to add even more flavor.
Next, spoon the batter into greased muffin tins and bake for 30 minutes, until lightly golden brown. These muffins are best served warm right out of the oven with a smear of grass-fed butter.
Tip: Coconut flour can be substituted for almond meal in this recipe, but decrease the amount to half a cup.
Jennafer Ashley
"Cheesy" Broccoli Breakfast Muffins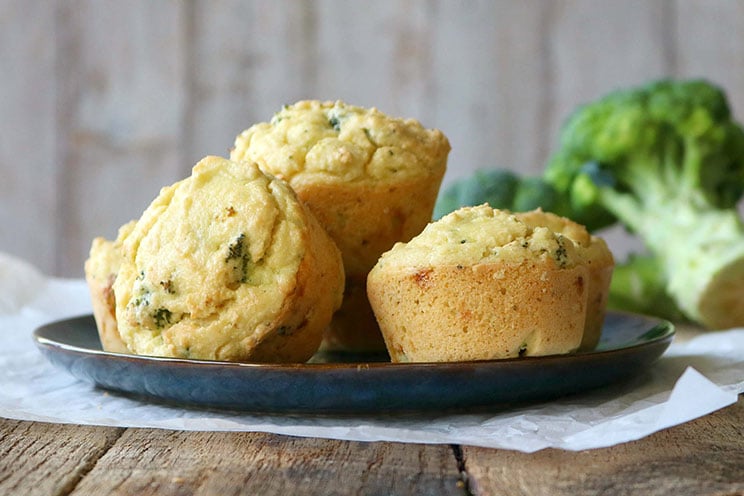 Cook Time:
30 mins
30 minutes
Prep Time:
5 mins
5 minutes
"Cheesy" Broccoli Breakfast Muffins
These warm, grain-free treats taste like broccoli cheddar soup in a muffin!
Ingredients
2 t ghee, softened + extra for greasing

1 cup broccoli florets, finely chopped

2 cups almond flour

2 large pasture-raised eggs

1 cup unsweetened almond milk

2 T nutritional yeast

1 t baking powder

1/2 t sea salt
Instructions
Preheat the oven to 350°F and grease a large muffin tin with ghee.

Stir together all the ingredients in a large mixing bowl until well combined.

Spoon the mixture into the muffin tins. Bake for 30 minutes until a toothpick inserted in the center comes out clean.
Looking for Paleo ingredients? Here are a few we'd recommend:
Ghee (Pure Indian Foods)
Almond flour (Bob's Red Mill)

(You'll Also Love: Apple Butter Muffins with Coconut Honey Frosting)