Power up with these keto avocado chips you can make in less than 30 minutes!
This four-ingredient snack packs lots of cheesy crunch into each little gluten-free chip. It's a great potato chip replacement that will actually help you stay in ketosis!
For all you chip lovers out there: Make a big batch and dip it in any of your favorite keto-friendly sauces for an unbeatable fat-burning snack.
Love Almond Flour Recipes? Then you'll love our FREE Almond Flour Recipes.
Click here to get your FREE copy of our delicious Almond Flour Recipes!
Keep It Low Carb With Avocados
Avocados are great for boosting your fiber and healthy fats. You love them in guacamole, and you'll love them even more when they're in chip form! Since it's low in carbs, avocado makes a fabulous alternative to traditional potatoes, and it works to balance out the crispy coating of the chip with a creamy center.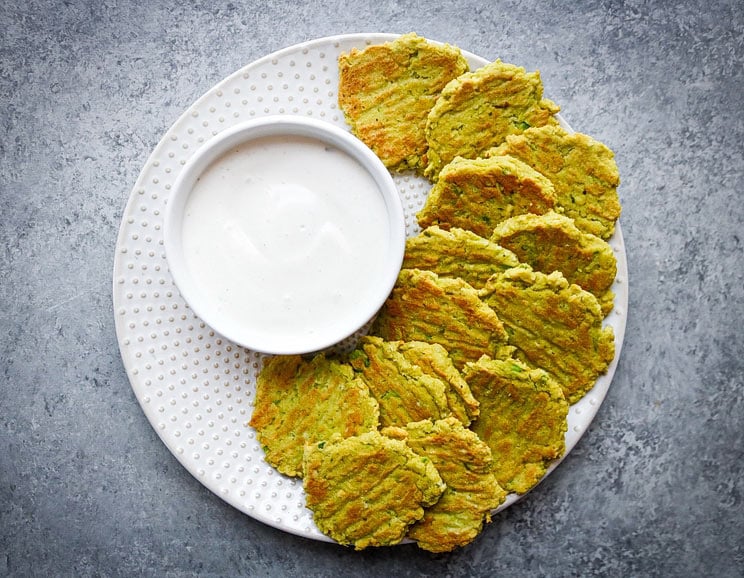 Make It Crunchy With Almond Flour
Blanched almond flour helps bind the chips together so that they're sturdy enough to dip without breaking. It's also responsible for achieving that golden-brown crust on the outside.
Since oven times tend to vary, you'll want to check your chips around the 18-minute mark. If they're still soft on the bottom, continue baking them for about five more minutes.
Cheese It Up Without The Dairy
To enhance the flavor, we use nutritional yeast to mimic the taste of mild cheddar. This dairy-free ingredient is great to have on-hand in your keto-paleo pantry and comes with a boost of protein for extra nutrition.
Use it to season everything from baked cashews, deviled eggs, and more!
Helpful Tips To Get Started:
Maximize the flavor. To create ranch-style chips, try adding herbs like basil, chives, dill, and garlic powder.
Sub in other keto-friendly flours. If you're out of almond flour, you can use equal amounts of macadamia flour or tigernut flour instead.
Enjoy them right away. Because avocado is creamy and moist, these chips can quickly go soft at room temperature. It's best to serve them just after they've cooled for optimal flavor and texture.
Jennafer Ashley
Keto Avocado Chips (Just 4 Ingredients!)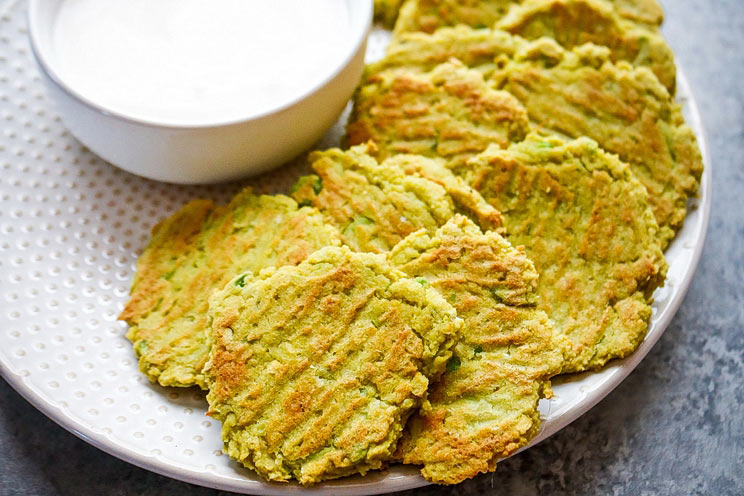 Cook Time:
18 mins
18 minutes
Prep Time:
10 mins
10 minutes
Nutrition facts:
2 grams of protein
2 grams of carbohydrates
4 grams of fat
Keto Avocado Chips (Just 4 Ingredients!)
Power up with these keto avocado chips you can make in less than 30 minutes.
Tools
16-by-11-inch baking sheet

Parchment paper

Medium mixing bowl
Ingredients
1 cup mashed avocado

½ cup blanched almond flour

2 T nutritional yeast

½ t sea salt
Instructions
Preheat the oven to 325ºF and line a baking sheet with parchment paper.

Combine all ingredients in a mixing bowl. Stir well to combine.

Scoop heaping teaspoons of the mixture onto the prepared baking sheet, about 3 inches apart. Flatten the chips with the back of a spoon.

Bake for 18 minutes or until golden-brown.

Let the chips cool for 5 minutes and enjoy!
Looking for Paleo ingredients? Here are a few we'd recommend:
Almond flour (Anthony's)
Nutritional yeast (Anthony's)
You're already keto at snack time, and now you can stay in ketosis 'til dessert! With our Keto Sweets cookbook, you'll enjoy incredible fat-burning treats like mint chip ice cream, bacon-filled chocolate, and chocolate chip cookie cake. There's no sugar, gluten, processed grains, or soy to be found here, and each recipe contains just 10g of net carbs or under. Get the book shipped to your door for FREE – just pay for shipping!