When you eat Paleo, your garbage is full of fruit and vegetable discards, coffee grounds, tea bags, and egg shells. Why not keep these things out of the garbage stream and create a nutrient-rich soil additive with a compost pile or bin?
Compost, or humus (pronounced hue-mus), is the matter that you end up with after throwing the appropriate household waste into a compost bin or pile and letting it do its thing. Basically, the organic matter that you put in there breaks down through microbial decomposition. What you end up with is a gloriously fertile and nutrient-rich substance that you can add to your garden or lawn.
The Container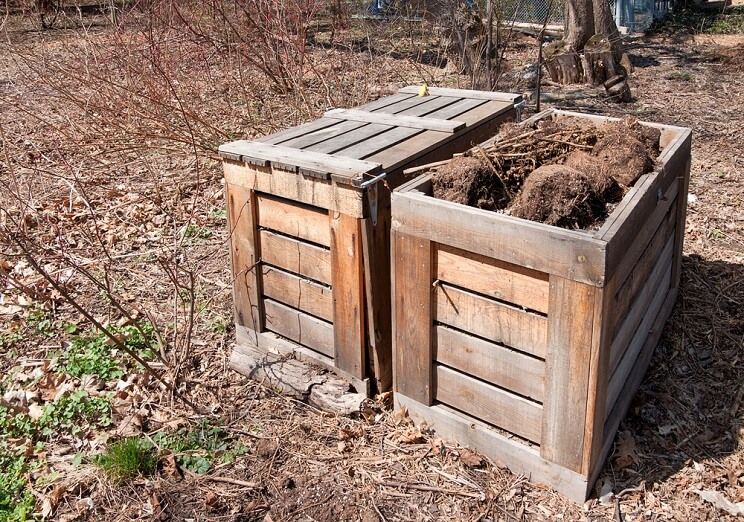 Basically, you can use one of many different types of composters. You can make your own box out of 2×4 pieces, you can create one with a standard garbage can with a lid (all you have to do is drill some holes in it), or you can buy a pre-made composter. You can even just throw it all in a big pile!
Where to Put It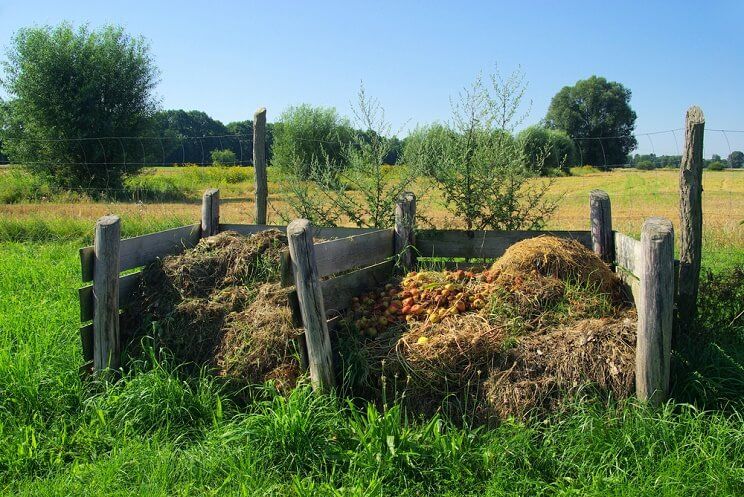 Whoever said that compost attracts vermin is wrong. If you do it right, it doesn't smell, nor does it attract pests. So don't worry about that. Put it somewhere that you can get to all year long. If you want it in the back corner of your yard, go ahead. Make sure that the spot you pick gets around six hours of sunlight a day.
What Goes In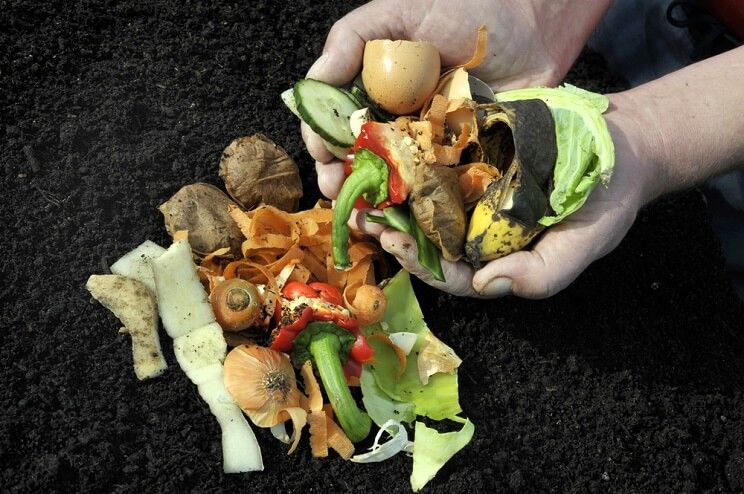 Here's the part that makes the magic: you have to get the ratio right. You want to have about 50-50 green to brown ingredients go into the pile. Start off with some mature compost as a starter, or soil if you don't have compost, and add in equal parts "green" and equal parts "brown." You might need to add some water.
[tweet_quote] To compost correctly, you have to get the ratio of ingredients just right.[/tweet_quote]
Green Items
Green items include pretty much all fresh organic waste. This means grass clippings, vegetable or fruit kitchen scraps, flowers or weeds you pull from your garden, chicken, horse, or rabbit manure (as well as bedding), table scraps, and coffee grounds. You can also add water, plants, and algae from fresh-water aquariums. These all produce nitrogen when they break down.
Brown Items
Brown items produce carbon when they break down. These include:
Paper scraps (shred them to allow them to break down faster)
Corn cobs or stalks
Dryer lint from cotton or otherwise natural fibers
Sawdust
Wood chips and wood ash (only use small amounts)
Straw, dry leaves and pine needles (use only small amounts)
Shrub prunings
Old potting soil
Hair and fingernail clippings
Neutral Items
You can also compost egg shells, of course. Crush these for the best results. They are neutral when they break down.
What Not To Compost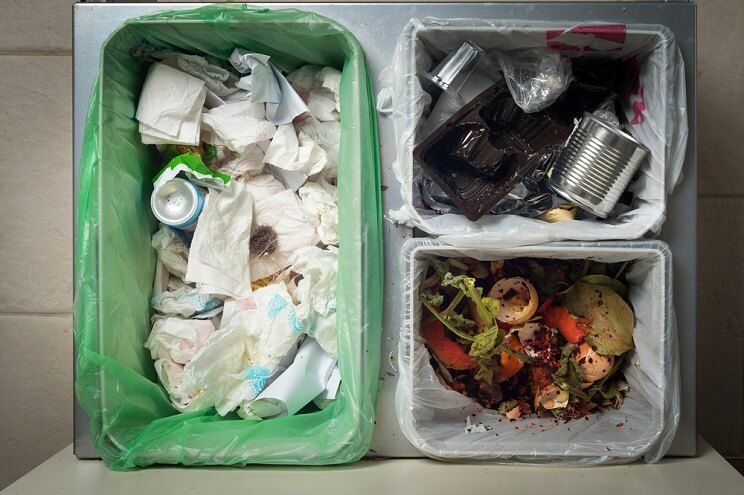 Yes, there are rules about what you can't put into your compost bin or pile. Basically, don't put any animal products in there (bone, meat, or fat). Other things to keep out include:
Oily food scraps
Butter, fat, or grease of any kind
Carnivorous pet feces
Used cat litter
Plastic or metal
Dairy products
Weeds with seeds
Plants with diseases.
How To Compost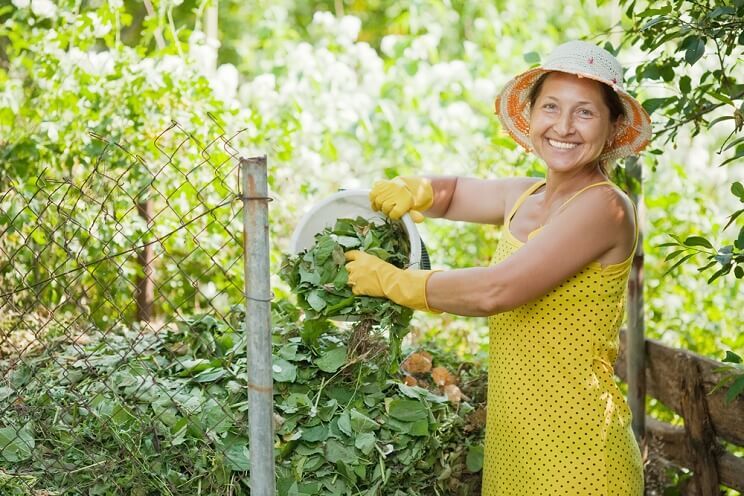 The best way to go about creating a great compost pile is to do it in layers. Mix your brown and green stuff together and put it in. After you have about a foot thick of that mixture, add an inch or so of soil or compost. Moisten as needed; keep your pile damp but not soggy. If you make it too wet, it will get stinky. [tweet_quote] Moisten your compost, but not so much that it gets stinky![/tweet_quote]
Let all of that sit for a few days and check the temperature. When it's hot, you'll turn the pile using a shovel or pitchfork (or roll it if it's that type of composter). Air is the final ingredient needed for the perfect compost recipe. Turn the pile every time it gets to around 160 degrees F. This method, of course, requires that you have all of your ingredients all ready to go at once, but it will only take you about three weeks to have usable compost. If you prefer the slower, less-work method, you can do that too!
Slow Method
If you want to have an ongoing compost bin that you can just throw your scraps into, you can do that, too. It will take a lot longer to make compost (up to a year) but it requires far less work. When the bin is full, or half-full, turn it and let it sit until it reaches 160 degrees F. Follow the instructions as above for turning.
If you have two or three composters, you can have them all at different stages. Fill one up and start the process going to create the compost and start a new bin for new scraps. Once you have compost ready from your first bin, transfer some into the second bin to help as a starter and put the rest into your garden or sprinkle on your lawn. You can even give it away or sell it — any gardener worth their salt would love to get their hands on some compost!
(Read This Next: 4 Ways to Reduce Waste in Your Home)