Keep This Homemade Headache Salve in Your Purse at All Times!
There's nothing like a headache or a migraine to derail your entire day. While you might be tempted to reach for standard over-the-counter pain medications, there is a better natural option: an easy, DIY headache salve you can keep in your purse.
Essential Oils for Headaches: A Natural Alternative to Pain Medications
This headache salve is made with coconut oil and a blend of essential oils that are proven to help take the edge off headaches and migraines.
Menthol, the active ingredient in peppermint oil, can decrease the pain intensity of migraines in as little as two hours. It can also reduce symptoms associated with headaches and migraines such as nausea. (1, 2)
Lavender essential oil, the other essential oil in this salve, can also reduce the severity of migraine pain, as well as reduce the frequency of headaches. (3)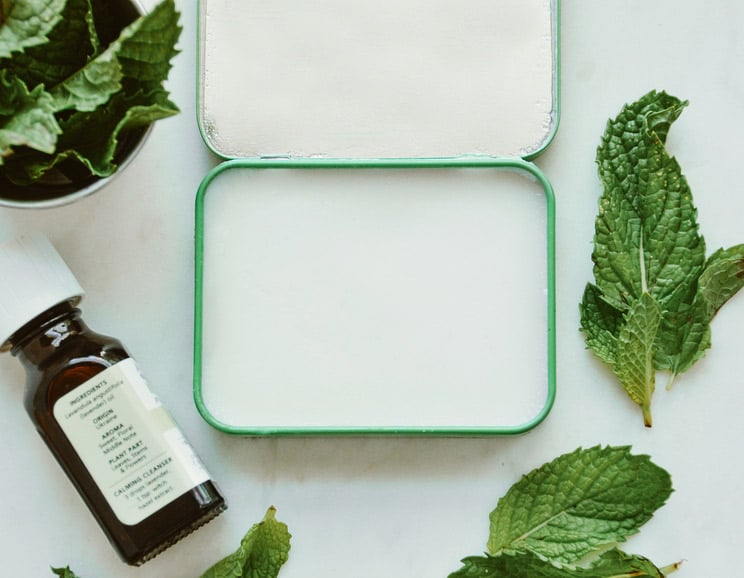 Magnesium oil is optional in this recipe but if you do decide to add it, research shows that magnesium is excellent for migraine sufferers. Studies found that magnesium deficiency may actually be the cause of many recurring headaches. (4)
The great thing about this homemade salve is that it's not only quick to make but it's also portable and natural. Painkillers like Ibuprofen can have nasty side effects, such as causing gastrointestinal ulcers, renal failure, heart failure, and even general confusion – which doesn't sound good for your brain, or your headache. (5)
Ready to get started on the recipe? Simply find yourself an old mint tin (or any other small portable container) and get to crafting this simple recipe.
Megan Patiry
Homemade Headache Salve with Coconut Oil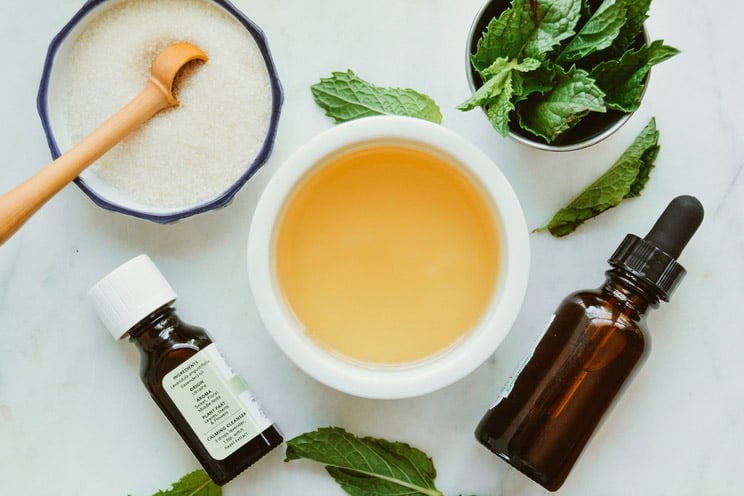 Cook Time:
5 mins
5 minutes
Homemade Headache Salve with Coconut Oil
Keep this Homemade Headache Salve in your purse at all times.
Ingredients
1/4 cup coconut oil

20 drops peppermint essential oil

12 drops lavender essential oil

1/2 Tbsp magnesium oil (optional)

Mint tin for easy storage
Instructions
Melt your coconut oil in a small pot on the stove over low heat.

Once the coconut oil has melted, add your lavender and peppermint essential oils, as well as your magnesium oil if you decide to use it.

Pour the salve into your mint tin and set it in the refrigerator to solidify.

Once the salve is solidified, add a tiny amount to your fingertips and rub into the back of your neck and around your temples.
Looking for Paleo ingredients? Here's what we recommend:
Cold pressed coconut oil (Viva Naturals)

(You'll Also Love: How to Use Essential Oils for Headaches – Plus: 3 DIY Massages
)