Keep sweat and germs off your yoga mat – clean with this toxin-free spray!
Every good yogi needs a chemical-free mat cleaner! After a good yoga session, your mat is likely steeped in sweat and germs that can leave your mat stinky. It's definitely not something you want to sit on until it's properly cleaned! With this handy DIY yoga mat spray, you can gently and effectively remove germs and odors for a clean, bacteria-free mat for your next yoga sesh.
This DIY spray uses witch hazel to naturally fight off bacteria. A few drops of tea tree oil are also added to help fight fungus that might cause infections like ringworm and athlete's foot. You can even add a few drops of lavender, grapefruit or other essential oils to create your own scented cleanser.
Want to train your brain to be happier and healthier?
Click here to receive our FREE 7-Day Meditation Challenge!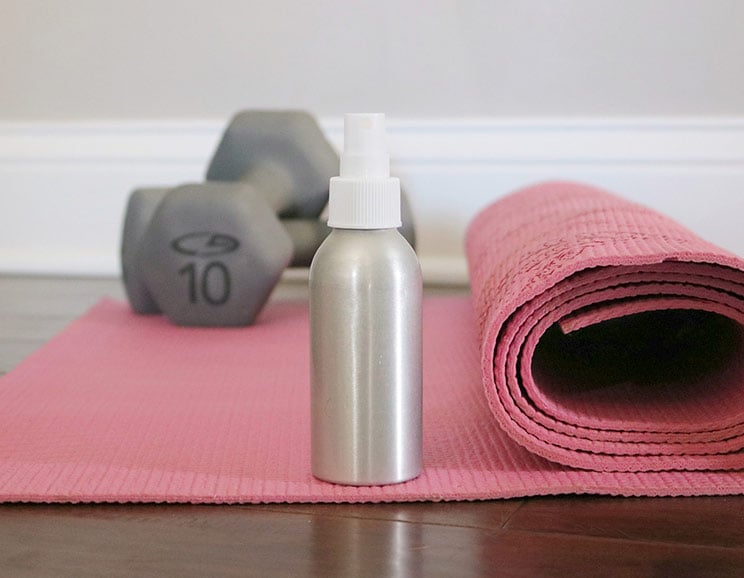 Tip: Don't have witch hazel? Try using apple cider vinegar, which also fights odor and germs.
Start by combining witch hazel and water in a glass measuring cup. Add 3-5 drops of tea tree oil and any other essential oils you'd like. Use a funnel to pour the mixture into a 4-ounce spray bottle. I used a metal spray bottle, but a BPA-free plastic spray bottle would also do the trick. Spray the cleaner on your mat before and after each yoga session and allow it to air dry before rolling it up.
Jennafer Ashley
DIY Yoga Mat Spray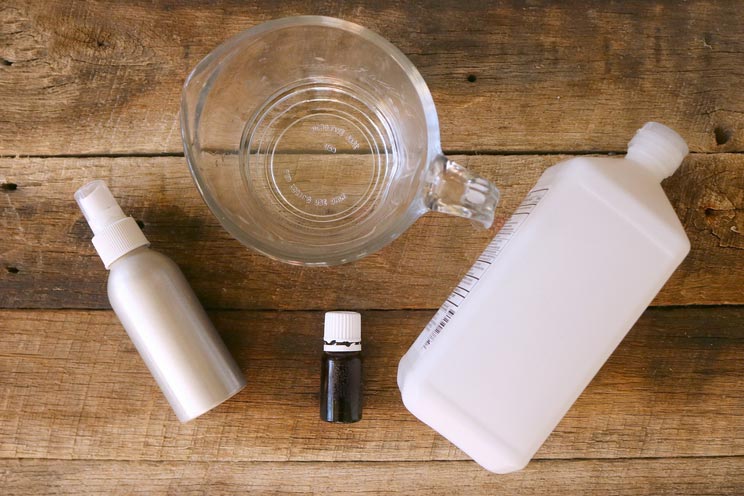 DIY Yoga Mat Spray
Keep sweat and germs off your yoga mat - clean with this toxin-free spray.
Tools
Bowl

Funnel

4 oz spray bottle
Ingredients
⅓ cup water

¼ cup witch hazel

3 drops tea tree oil

1-2 drops of lavender or other essential oil for scent (optional)
Instructions
Pour the water and witch hazel into a bowl.

Add the tea tree oil and (optional) essential oil for scent.

Pour into a spray bottle using a funnel.

To use: Shake the bottle, spray onto the mat, and wipe dry. Best used right after your workout.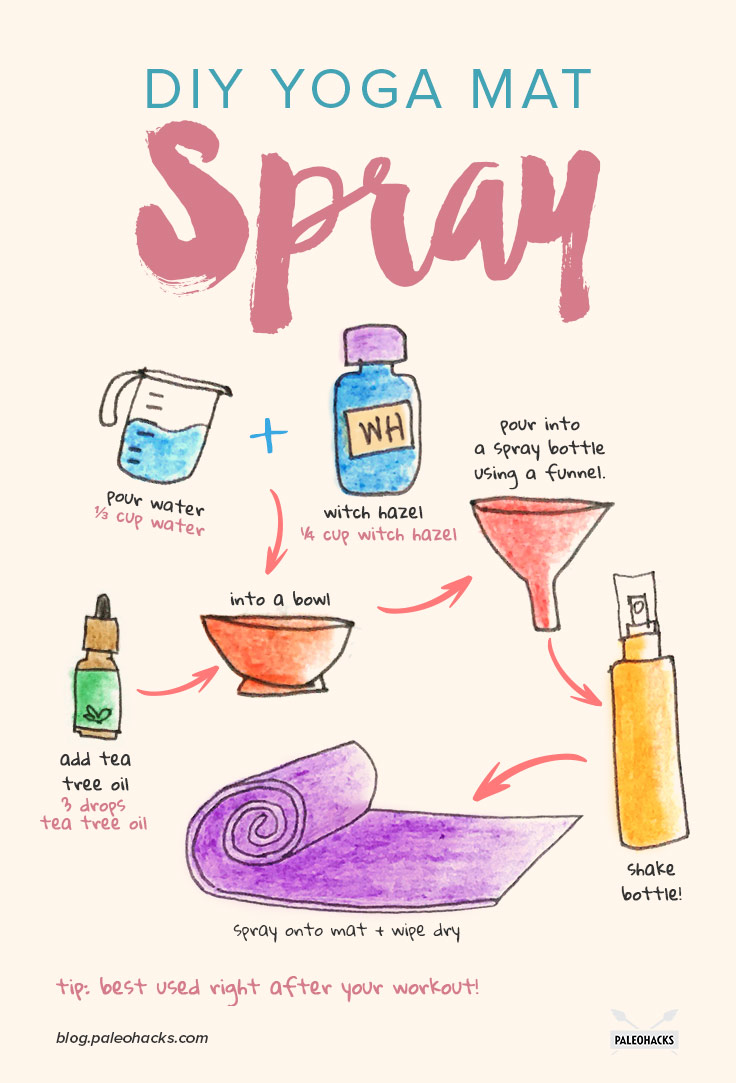 (You'll Also Love: Natural DIY All-Purpose Pine Spray with Zero Toxins)