If your knees sound like they're crackling and grinding, it may be crepitus – a term doctors use to describe the sound joints make when they move.
What Causes Crepitus?
While most people think of knees or ankles that "pop", it can occur in any joint in the body, including the neck, hips, shoulders, wrists, ankles or spine.
Joints in the body work like hinges on doors. They provide a back-and-forth motion that allows us to move our arms, walk, bend, and turn our heads.
Love turmeric recipes?
Add power-packed anti-inflammatories to every meal with these FREE turmeric recipes!
The body has natural lubrication for these built-in hinges. Cartilage helps to cushion the bones that are connected by joints, and synovial fluid surrounds the joint and provides the slippery environment that allows for friction-free joint movement.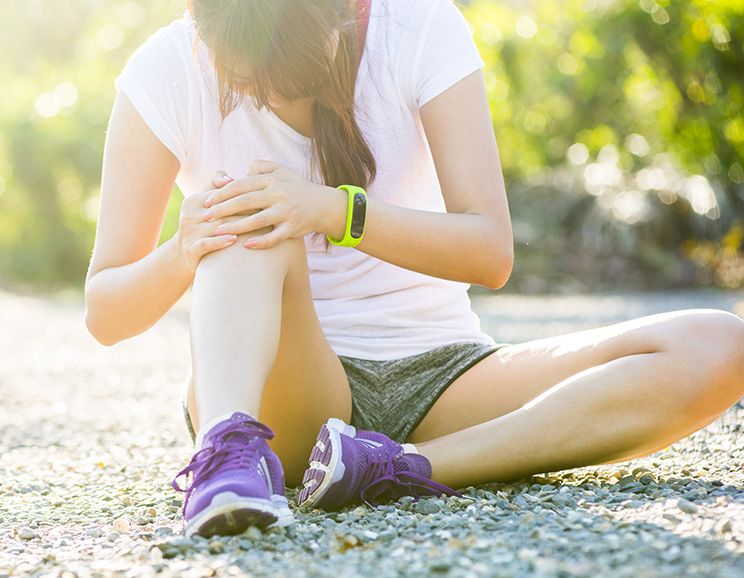 Gas in the synovial fluid can lead to the development of tiny bubbles that cause the popping noises you hear when you use your joints. In small amounts, this happens to everyone.
While crepitus can be a natural sign of aging, it can also be associated with other conditions like arthritis or bone injury. Crepitus is harmless on its own, but if it is associated with pain, swelling, or redness, it should be examined by a doctor to rule out other factors.
The most common causes of crepitus are:
Osteoarthritis
Rheumatoid arthritis
Injury
---
Crepitus and Arthritis
Osteoarthritis, referred to as "degenerative" arthritis, affects approximately 27 million Americans. (1) This type of arthritis often occurs as a result of the aging process, although genetics and lifestyle play a role as well. People who are extremely active or hard on their bodies will be more likely to get this wear-and-tear on their joints.
Tears in the tissues surrounding the joints and rheumatoid arthritis can also be responsible for producing painful crepitus symptoms.
---
When To See Your Doctor About Crepitus
While occasional noises in the joints can be normal, if you have the following symptoms, see your doctor to make sure everything is ok.
Pain accompanied by popping and grinding joint sounds
Trouble walking, bending, or using the joint
Joint stiffness, swelling or lack of flexibility
While crepitus can occur in almost anyone occasionally, if it becomes a persistent problem or is suddenly noticeable, speaking with your doctor can help to pinpoint the cause.
---
7 Natural Remedies for Crepitus
Conventional treatments for crepitus range from taking pain-relieving NSAIDs to joint replacement surgery. There are many natural ways to address crepitus, depending on the cause and level of pain you're experiencing.
Curcumin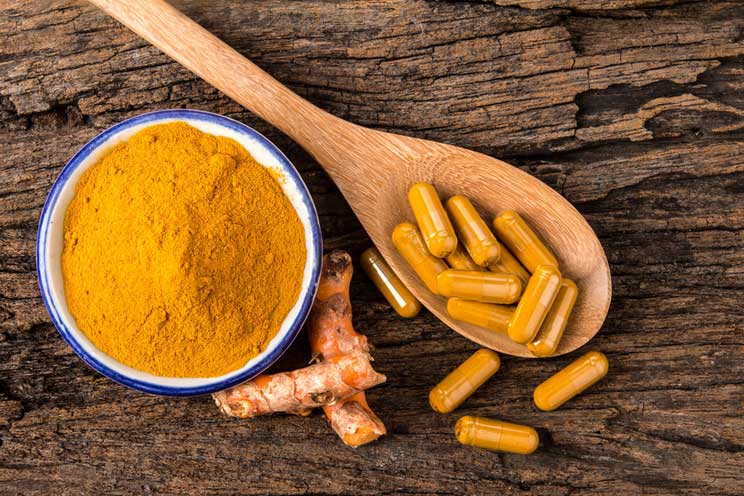 Curcumin – the active ingredient in the bright-yellow superfood turmeric – can treat arthritis by reducing inflammation at a daily intake of 1,000 milligrams. (2)
Turmeric absorbs best when paired with black pepper, which is also anti-inflammatory. If you're taking a turmeric supplement, ensure that it also contains black pepper to boost the absorption of curcumin.
Resveratrol
Used to treat conditions like metabolic syndrome and arthritis, resveratrol is a polyphenol that can help to cut inflammation in the body. (3) In fact, it's considered to be as effective, if not more so, than NSAIDs for arthritis pain and inflammation. (4)
Some research shows that taking 1 gram of resveratrol daily for two months can improve the symptoms of arthritis. (5)
Omega-3 Fatty Acids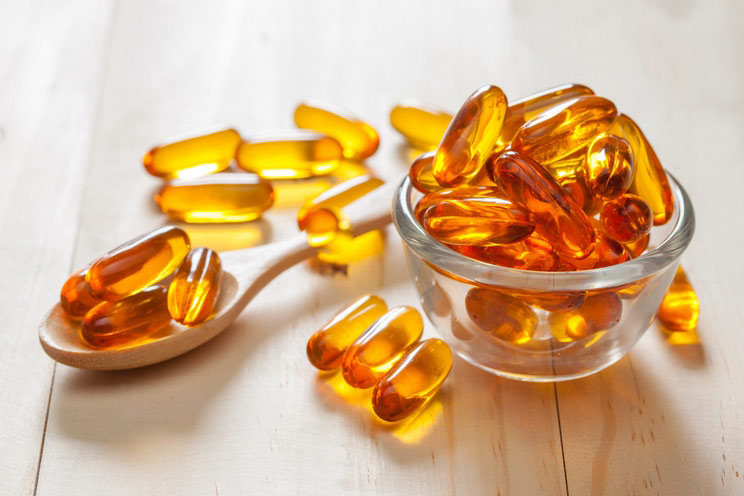 Omega-3 fatty acids (or fish oil) work to reduce inflammation in the body and can calm the pain associated with arthritic conditions. (6) The average dose is about 2.5 grams daily. Be sure to check with your practitioner to make sure this is the right dosage for you.
Boswellia
Boswellia is a plant extract also referred to as frankincense oil. Research shows that it can lower inflammation in the body, relieving joint pain in the process. (7) It can also support a balanced and stable immune system, which is beneficial if the crepitus cause is rheumatoid arthritis, an autoimmune disorder. This plant extract can also increase the range of motion in crepitus sufferers. (8) Take 300 to 500 milligrams of pure Boswellia orally one to two times daily. Make sure you check with your practitioner before starting any supplements.
Collagen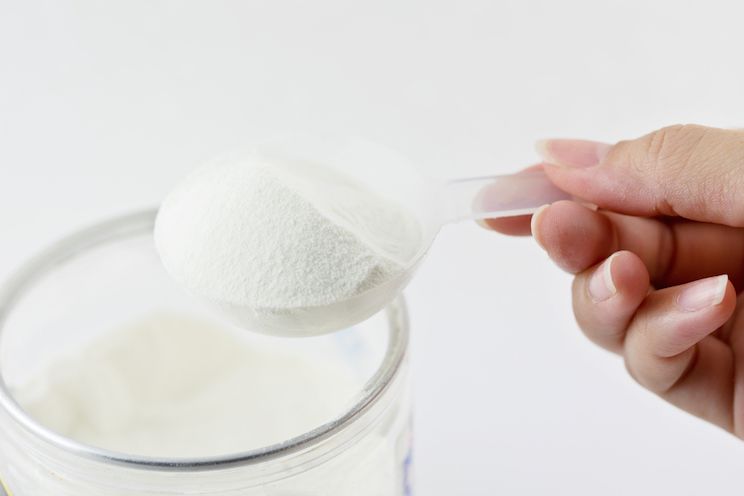 Not only is collagen gut-boosting and healthy for the skin, it also fights inflammation. Even if crepitus doesn't start out as a pain-related condition, since it can increase the risk of arthritis, it's never too early to fight inflammation within the body.
Collagen helps to lubricate joints, reduce pain, and even protect them from damage by arthritis. (9) Grass-fed bovine collagen can be used multiple times daily to help promote healthy joints and synovial fluid.
Exercise
While exercise might be the last thing on your mind if your joints are popping, gentle exercise can help ease crepitus and arthritis. (10)
The best types of exercise for crepitus are gentle on the joints – so avoid taxing movement like weight lifting or marathon running. Walking at a moderate pace can be beneficial, while other gentle exercises like yoga can help to maintain joint flexibility and range of motion, without being too intense. Swimming and tai chi can also be beneficial forms of exercise and movement that won't strain the joints too much.
Physical therapy can also help to decrease some of the severity of the condition.
Massage
If your joints are in pain, getting treated by a certified massage therapist can help to increase the range of motion and loosen up tight muscles which might be affecting joints. However, make sure that you find a skilled massage therapist who is both certified and experienced in working with people with joint pain.
---
Bottom Line
Crepitus is a condition that is most often harmless but can also be associated with injury or arthritis where pain may be involved.
Knee-noise on its own might not include pain, but if your knees or other joints pop and crack, seek professional evaluation to ensure you aren't developing an associated inflammatory condition.
(Read This Next: Bovine Collagen vs. Marine Collagen: The Difference and Useful Tips
)