Anxiety is the most common mental disorder in the United States, impacting more than 40 million adults. (1)
While some cases can be mild and short-lived, others can be debilitating, lasting for years, or transitioning into a chronic problem.
Anxiety is connected to a number of lifestyle, health, and dietary factors, but understanding the triggers and root causes can lead to more effective treatment.
Want to train your brain to be happier and healthier?
Click here to receive our FREE 7-Day Meditation Challenge!
What Is Anxiety?
Many people refer to situational stress or momentary tenseness as anxiety, and often the term "panic attack" can be loosely thrown around. But for people living with generalized anxiety disorder or one of the other recognized anxiety diagnoses – like social anxiety disorder, specific phobias, or separation anxiety disorder – these terms have meaning that delves into a feeling that can be all-consuming, debilitating, and hard to comprehend by someone on the outside. (2)
Anxiety can refer to numerous symptoms that can include: (3, 4, 5)
Nervousness
Fear
Apprehension
Worrying
Paranoia
Feelings of being unsettled
Trembling
Upset stomach or nausea
Diarrhea
Heart palpitations (which can increase anxiety over worries of heart attack)
Numbness or pins and needle sensations in extremities
Sweating or hot flashes
Fatigue
Poor concentration
Irritability or mood swings
Muscular aches and pains from tension
inor trouble falling/staying asleep
Being easily startled
While almost anyone can experience temporary feelings of anxiety before impactful events, important moments, tests, or the like, anxiety is considered to be problematic when it presents for numerous events within a person's life, and when it begins to interfere in some way with normal function, including sleep disturbances, social anxiety, or self-care.
Bottom line: Anxiety is a legitimate disorder that can range from short-term to chronic, and can have wide-ranging symptoms that can be attributed to a number of other conditions.
---
What Causes Anxiety?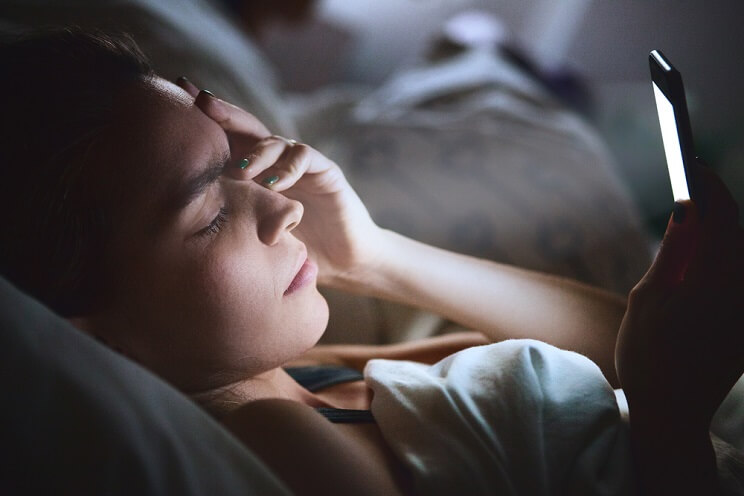 Anxiety can be caused by a number of different factors. Some of the more common triggers include:
While the specific triggers for anxiety may differ from case to case, there seem to be some common groupings of anxiety triggers. But what actually takes these triggers and turns them into anxiety for some people and not others?
Beyond the potential causes for anxiety, there has to be a triggering event that is significant enough to spark a chronic problem. Even in cases of genetic tendency, something still has to cause the initial episode. [tweet_quote] Anxiety and inflammation feed into each other, making anxiety triggers worsen.[/tweet_quote]
What many of the causative factors listed above have in common is inflammation. Stress can increase inflammation within the body, and one of the common factors linking each condition together is stress. (14) Stress can also take its toll on the body in other ways that don't lead to anxiety, and certainly people can experience stress regularly without having chronic problems as a result. (15)
Bottom line: Anxiety is caused by numerous factors, and many of the causes have underlying issues in common with chronic inflammation and stress. Anxiety is, however, an issue in and of itself and not simply a side effect of other problems.
---
Inflammation and Anxiety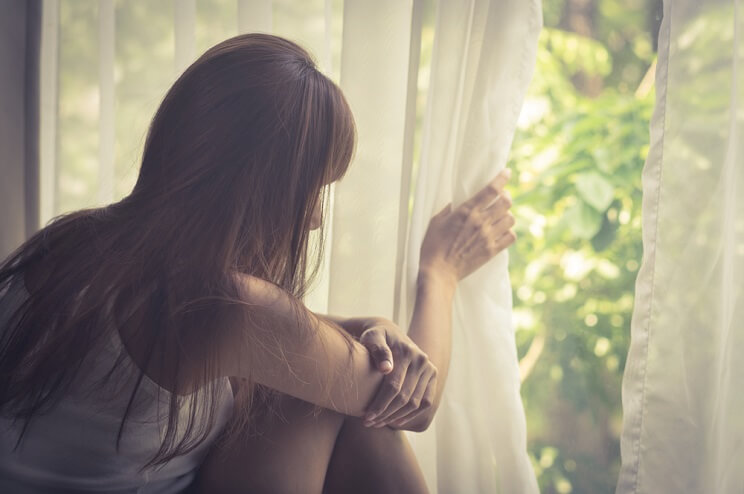 The link between inflammation, anxiety, and even depression is well-documented. (16) Inflammation is the body's response to injury, and it's becoming increasingly understood that this injury doesn't have to be purely physical. Mental and emotional stress or injury can spark inflammatory responses, too. (17)
When inflammatory processes happen within the body, one of the first things to be affected is the gut and the microbiome. (18) Stress produces inflammatory cytokines that can actually alter the way that the gut, brain, and nervous system respond. This can include the development of depression, anxiety, and leaky gut.
Once leaky gut is present, it can perpetuate cycles of anxiety due to disrupted microbial balances in the gut, toxins in the bloodstream, and poor absorption of nutrients. Nutrient deficiency can have a significant role in the health of the nervous system, and deficiencies in nutrients like B vitamins or vitamin D can worsen anxiety issues. (19, 20) [tweet_quote] Leaky gut can perpetuate the cycles of anxiety.[/tweet_quote]
While anxiety isn't necessarily best addressed in only one specific way, a thorough healing approach will take gut health and inflammatory levels into account. Following an anti-inflammatory diet protocol and reversing leaky gut could, at the very least, prevent anxiety conditions from continuing to worsen. In some cases, gut health could be the primary trigger of anxiety, and a gut healing protocol could actually resolve anxiety in its own right.
While testing specifically for anxiety is difficult, if anxiety is present, there are a number of tests that can be done to determine the state of gut health. Specifically, tests that look at zonulin and lactulose levels, like the ELISA test, can help to determine the severity of leaky gut by looking at factors that actually control the level of gut permeability.
Inflammatory markers can also shed some light on the state of gut health that might be contributing to anxiety. Tests such as hs-CRP, or C-reactive protein, measure cytokines in the blood that are released by damaged or inflamed tissues, presenting a decent snapshot of the body's inflammation levels. Homocysteine is another test that measures the levels of this amino acid in the blood. When it's elevated, it can indicate nutrient deficiencies that can be associated with chronic inflammation (like B12) as well as general inflammation.
Bottom line: Anxiety isn't likely caused by inflammation alone, but measuring inflammatory levels can certainly help to spell out a more direct path to resolving the issue, especially when inflammatory and gut health issues are present.
---
Foods and Inflammation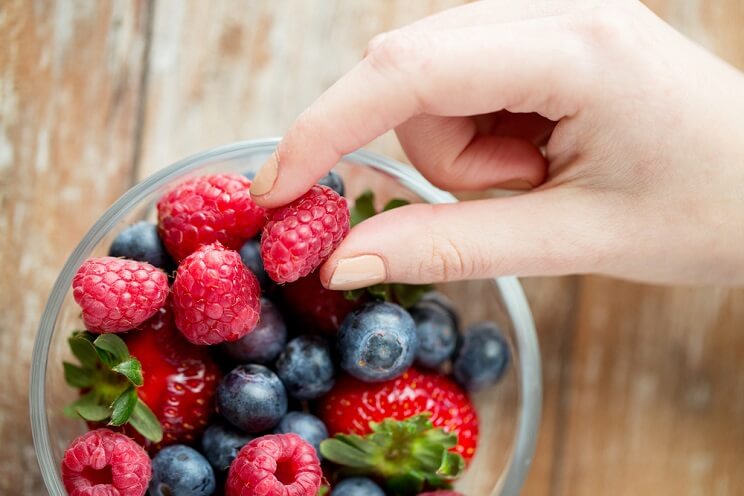 An anti-inflammatory diet can look different in many cases, and there isn't necessarily a one-size-fits all approach. While some common themes will emerge, like eating plenty of leafy greens and healthy fats, others will need to take an individualized approach to get to the root of their problem.
A basic anti-inflammatory diet will include plenty of:
Bone broth
Leafy greens
Cruciferous vegetables
Berries
Salmon
Chicken, especially thigh meat
Beef
Avocado
Sweet potatoes
Squash
Foods to avoid on an anti-inflammatory plan will include:
Gluten and grains
Dairy
Beans and legumes
Processed or refined foods
Sugar, even in Paleo form
Artificial sweeteners
Preservatives
Caffeine
Alcohol
Food sensitivity and allergy play a huge role in inflammation and gut health. When foods that produce an immune response are consumed, they further perpetuate leaky gut, inflammation, and digestive upset or malabsorption.
In addition to foods that are specifically aggravating to an individual's gut, there are also certain groups of foods that can be difficult to digest or which can exacerbate issues with leaky gut. These include grains, beans, legumes, and dairy products – food groups which are already excluded on a Paleo diet.
The Paleo diet has become a popular remedy for gut health woes, but even within the confines of a Paleo diet lies plenty of room for individualization.
Some individuals do best following an AIP diet, or the autoimmune Paleo protocol. This further eliminates known inflammatory foods like eggs, nuts, seeds, and nightshades (tomatoes, peppers, potatoes, and eggplants). [tweet_quote] Paleo is enough to fix gut health for some; others need a more strict AIP diet.[/tweet_quote]
Others may do better eating super low carb Paleo, or ketogenic Paleo, while still others may thrive on a high vegetable Paleo diet that limits meat intake and promotes large quantities of the full rainbow of vegetables.
Addressing anxiety and gut health issues with diet is best done with the help of a qualified professional who understands both gut health and the underlying causes of anxiety and other mood disorders. In some cases, nutrient replacement with a supplement program can further decrease symptoms and speed gut health.
Please note that while diet can be very effective, if medical prescription therapy is needed, it's important not to quit medication protocols that are managing anxiety or depression without the assistance of someone who is qualified to do so.
Bottom line: Nutrition can play a key role in reducing inflammation and combating anxiety, especially when you increase high-nutrient foods like leafy greens, berries, and salmon and reduce highly processed and sweetened foods.

---
3 Alternative Therapies to Address Anxiety
Many who suffer from anxiety turn to medication and diet to deal with their unpleasant symptoms, but there is also another category of support than can work together with other protocols or on its own: alternative therapy.
Acupuncture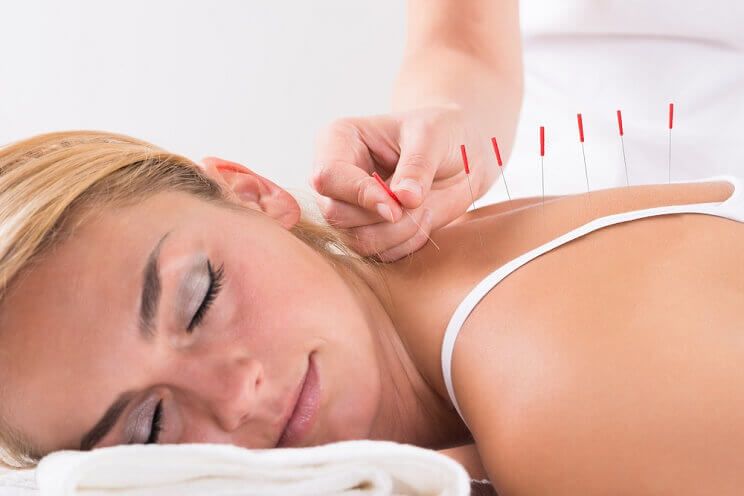 Anxiety responds well to acupuncture and other Traditional Chinese Medicine protocols. (21) Acupuncture works to remove energy blockages, or "chi," within the body. There are specific anxiety points in the ear, wrist, and feet that acupuncturists will work with. While acupuncture may seem off-putting to anyone who has never tried it or who has a fear of needles, it is well worth the effort to give it a try. Acupuncture needles are so tiny that they are barely felt, and if they are, it feels more like a tickle than a pricking of the skin. Sessions tend to last anywhere from 30-60 minutes, and I personally find them so relaxing that I often fall asleep and wake to find I am in a much calmer state of mind.
Yoga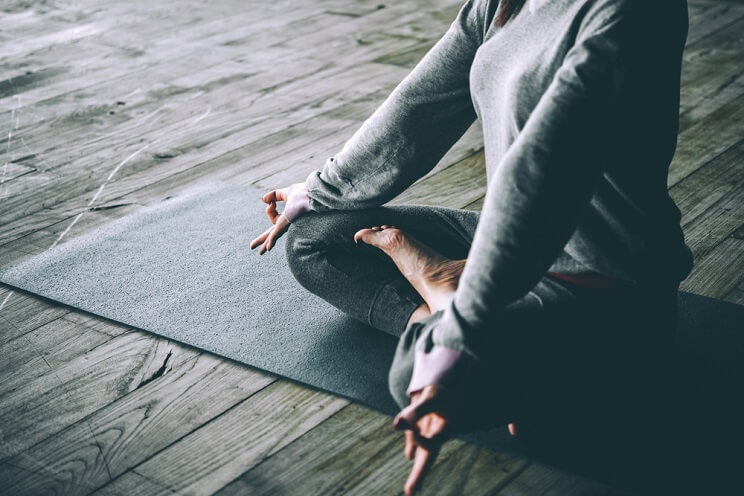 Yoga, too, can be effective for the management of anxiety, either on its own or in addition to other methodologies. (22) Even if you're not a yoga pro, or you're not flexible at all, working with an online program, a class, or even an app can start to produce positive results. Yoga doesn't have to look perfect. You just need to approach it with the mindset of doing the best that you can, and focusing on breathing well and achieving the positions as correctly as possible.
Exercise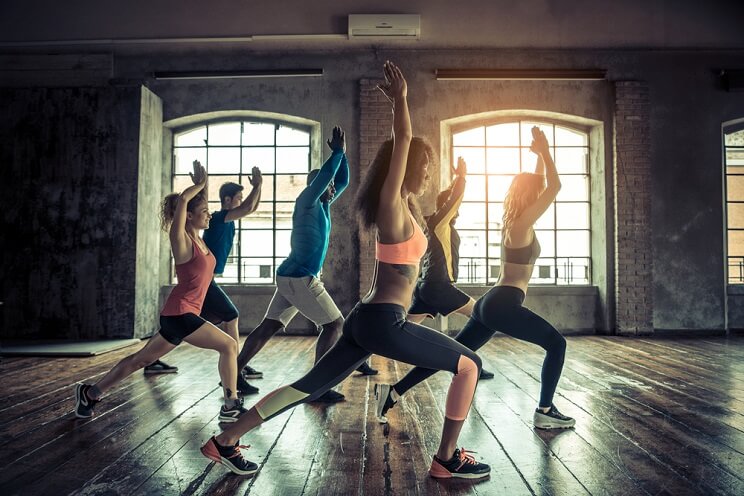 Exercise other than yoga, such as aerobic or cardio exercise, can be beneficial as well, since it reduces overall inflammation within the body. (23, 24) Whatever the form of exercise you begin, regularity is what will produce positive results. Walking a few miles after work, joining a fitness class three times per week, swimming in the mornings before work, or any other possible combination can all bring you closer to your health goals, and that can definitely include reducing anxiety and inflammation.
---
Summary
Ultimately, the protocol that is going to address anxiety best for someone is going to be specifically targeted at their individual needs. The original trigger or reason for developing chronic anxiety needs to be considered along with other existing health conditions, lifestyle factors, and genetic health. Exploring different healing modalities like diet, lifestyle, exercise, and alternative therapies will often have a much more significant impact on anxiety than simply waiting for it to dissipate on its own.
(Read This Next: Anxiety: Symptoms, Causes & Natural Remedies)