Posture. This is one of the most common buzzwords we hear in the health and wellness world today. However, very few know how to fix posture.
Sitting can be one of the most damaging positions to our health and with more research supporting the importance of good posture, we need to learn how to properly sit.
What you should know:
EVERYONE has posture problems. We can all benefit from posture correction.
Sitting is one of the most damaging positions for our posture.
Poor posture over time can lead to more serious orthopedic problems.
So how do we define posture? In my opinion, posture is essentially a balance between the muscular and skeletal systems that protect the supporting structures of the body. Without good posture, there is undue stress on the joints, bones, ligaments, and muscles of the body. [tweet_quote] Posture is a balance between the muscular and skeletal systems. [/tweet_quote]
When we exhibit bad posture, our body relies on some of its passive structures instead of relying on the active structures, i.e., the muscles. The reason this happens is because our muscles are, for lack of a better term, under-recruited. When they get into poor positions or elongated, they have difficulty working well. The good thing is that our body is pretty good at remodeling if we give it the right feedback.
---
Incorrect Postures
There are a few common types of posture I typically see most people fall into. Those include: lumbar lordosis, kypholordotic, and forward head. Each of these causes its own unique problems and has treatment methods that can help correct it.
Lumbar Lordosis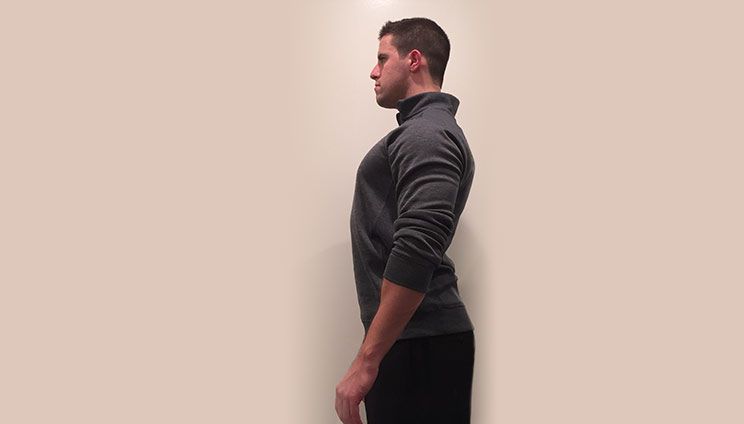 Lumbar lordosis is an exaggerated lumbar curve. It is typically caused by excessive hip flexor tightness and/or poor core control. Over time, this causes increased compressive forces to the facet joints of the lumbar spine and shortening of some of the hip ligaments.
Kypholordotic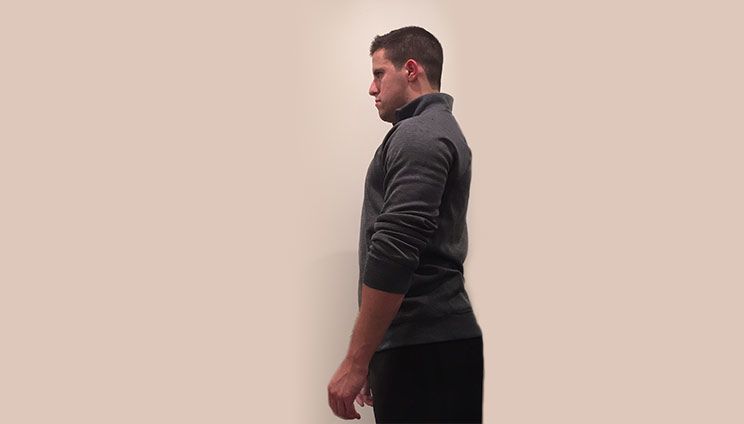 This type of posture is caused by shortening of the chest muscles, elongation of the thoracic (middle back) muscles, and thoracic spine stiffness. Additionally, the lower back exhibits similar exaggerated lumbar curve.
Forward Head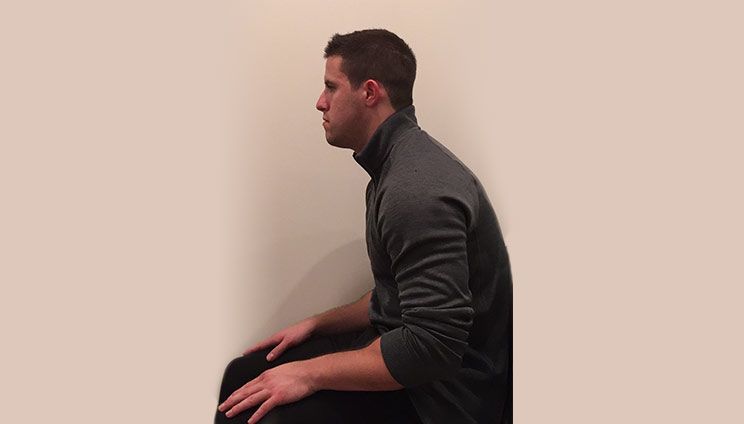 Chances are this is a posture most of us exhibit daily. Our head dips forward and our shoulders round forward. Over time this causes shortening of the scalenes, upper traps, suboccipital, and levator scapulae muscles. It can lead to muscle pain, TMJ (jaw) dysfunction, and spinal problems.
---
What Leads to Poor Posture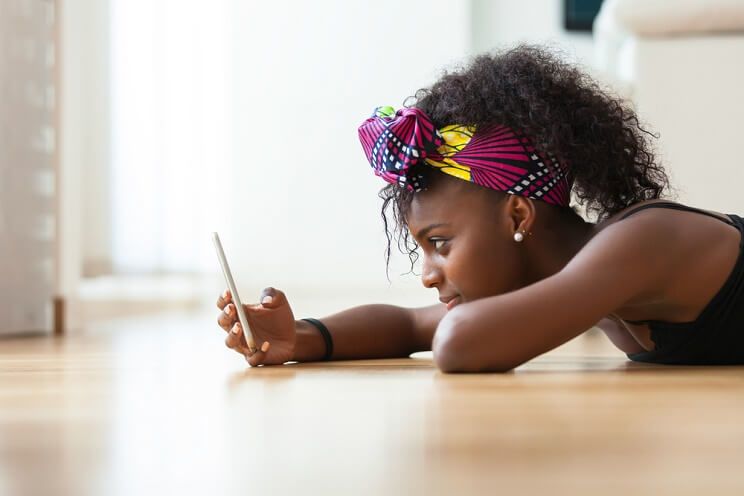 Poor posture is often the result of prolonged positions. Think about your daily activities for a moment. Most of us are constantly sitting, texting, or driving. Additionally, most of us pour our coffee (or tea) with the same arm each day. Everything from the way you grab your toothbrush to the way you put on a shirt is positionally strengthening your body in those postures. The little things usually won't affect us. But some of the bigger things, such as sitting and picking up things, can.
---
Why Poor Sitting Posture Hurts Us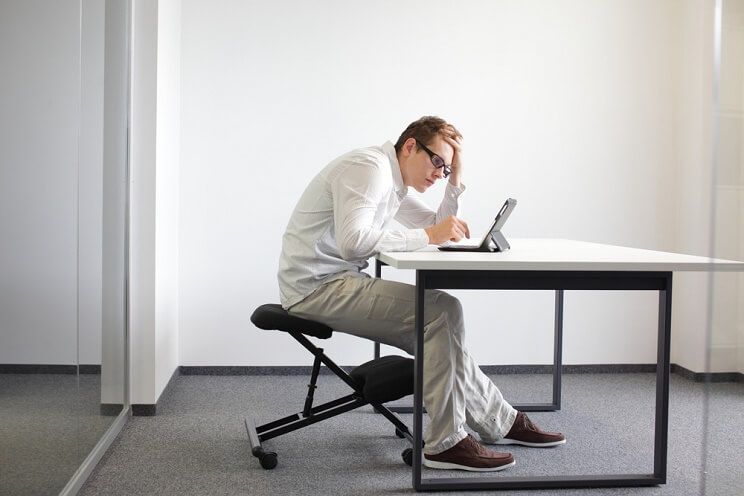 Sitting will inevitably cause us to have poor posture if we do enough of it. Between driving, computer use, texting, and more, we all have to sit more than we would like too. The compression of sitting, rounding of the shoulders, forward head position, and flexion of the hips all lead to imbalances and poor positioning. Whether we like to admit it or not, most of our postures are really bad while sitting. What I can tell you is that if you don't fix posture problems, then you are putting yourself at risk for shoulder, neck, and hip/low back problems in the future. [tweet_quote] Driving, texting and sitting all contribute to poor posture.[/tweet_quote]
Furthermore, sitting has been shown to affect everything from weight gain to poor breathing patterns. Unfortunately, just exercise alone is not enough to combat the eight-plus hours we sit daily. It must be corrected with both exercise and postural corrections.
---
Sitting
Sitting in a slouched position with your shoulders rolled forward and head dipped forward is one of the most common postures that causes problems. For example, just having your head dipped forward puts your spine in a C-shaped position. Our spines are supposed to have certain curvatures to it for proper mobility. Prolonging our spines in a flexed position each day for hours on end can begin to hurt our spine for other positions outside of sitting. Another frequent problematic area with sitting is our hips. Being in a state of constant flexion can cause our hips to get anteriorly tilted or extended at the lumbar spine. What this does over time is make it tough for our core and glute muscles to respond efficiently.
How to Fix Posture Issues in 30 Seconds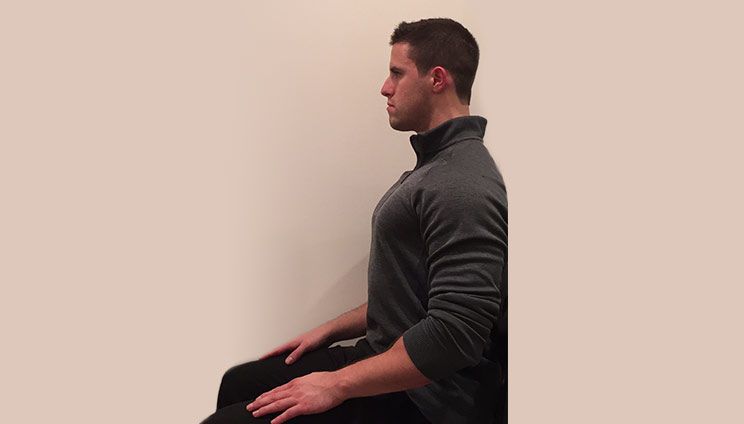 As a physical therapist, I understand that we have to sit throughout our lives. That being said, we don't have any excuses for not trying to combat some of the sitting we do. So here is how I would recommend you correct your sitting posture.
Step 1: Sit straight up.
Step 2: Draw your abdominals in so that your lower back is flat.
Step 3: Pull your rounded shoulders back by slightly pinching your shoulder blades together. Be sure not to shrug up, as this is a very common substitution. One of the best cues is if you draw the top of your shirt up.
Step 4: Perform a chin tuck.
Step 5: Inhale through your diaphragm and out. Do not allow your chest to rise more than your belly.
That's it! That is a quick fix to your sitting posture to try 1-3x per day to combat some of the damaging effects of sitting. Be sure to stand up as often as possible when you can to further correct your sitting posture!
Watch the Video Below!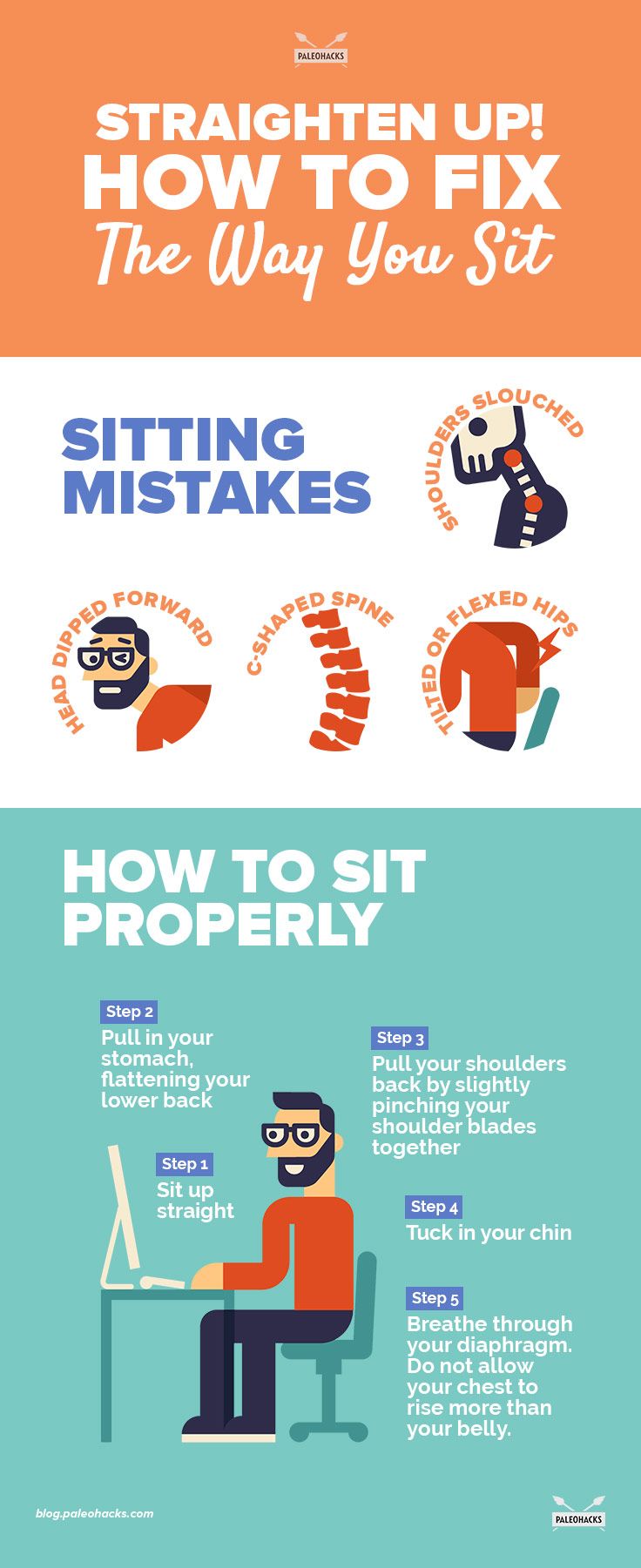 (Read This Next: A Guide to Soothing Painful Shin Splints)