One favorite food group among those who eat a Standard American Diet is deep-fried breaded anything. Chicken fingers, chicken nuggets, chicken wings, breaded mushrooms, breaded zucchini, breaded pickles…the list goes on. If you're really craving chicken fingers, or that's all your child seems to want to eat, then you do have options that don't include using bread crumbs.
Nuts, within moderation, are fine. Of course, you'll want to watch your intake because of their high Omega 6 content, and don't buy pre-ground nut flours. You don't know how long they've been sitting there, and the chances of them having gone rancid already are pretty high. Buy whole nuts and grind them yourself; it's very simple to do in a food processor. Just don't over-process or you'll end up with nut butter!
For a basic coating, grind them until they are of a fine consistency, dump them out on a plate or shallow bowl, stir in some sea salt and freshly ground black pepper, and away you go. You can also mix in dried spices of your choice.
Want to go Paleo? Not sure where to start?
Start with this FREE Paleo For Beginners Guide Today!
To get the coating to stick, dip your meat or whatever it is you're coating into a beaten egg first, then into the nut mixture.
Types Of Nuts
The type of nuts you use depends on your preferences. Almond is the fallback choice for many people, but there are many more nuts you can use. Macadamia actually has a higher Omega 3 content than other nuts and is a mild flavor; it might be interesting to try that out. They are more expensive than almonds, of course, so you wouldn't want to use them every time, but it might be a nice treat. Mix them in with almonds and see how that works.
Pecans are also a great choice and they go great with chicken.
---
Recipe Ideas
PaleoHacks Team
Breaded Zucchini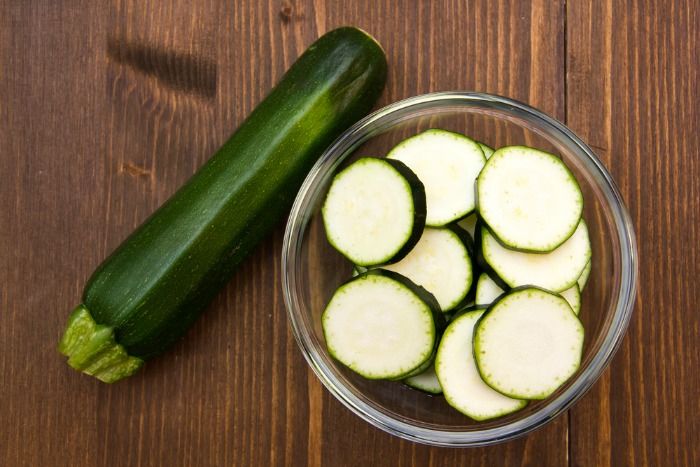 Breaded Zucchini
Ingredients
1 zucchini

1 egg

almond flour

sea salt

pepper
How To Make It:
Cut a zucchini into slices about one-quarter inch thick.
Pat dry and dredge in a whisked whole egg. Coat the item in a mixture of almond flour, sea salt, and black pepper.
Cook in oven on parchment paper at 450F for 10 minutes, then flip and cook for another five minutes.
Tip: if you do dairy, mix some Parmesan cheese in with the almond mixture. It's divine!
---
PaleoHacks Team
Pecan-Crusted Chicken Fingers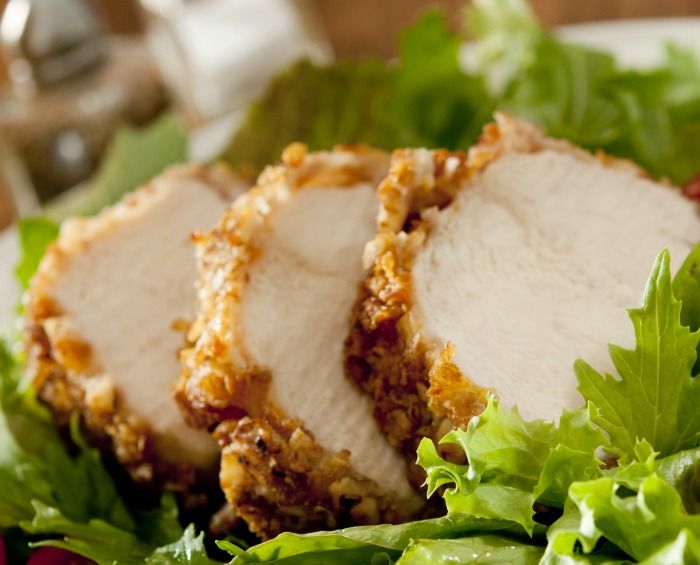 Pecan-Crusted Chicken Fingers
Ingredients
1 cup of spicy brown mustard

1 cup of pecans

2 tbsp raw honey

sea salt

4 chicken breasts
How To Make It:
Preheat your oven to 350F and line a baking dish or stone with parchment paper.
In a medium-sized bowl, mix the honey and mustard together. Process your pecans until they are of a fine consistency and then dump them onto a plate or shallow bowl. Pie pans work great for this.
Pat the chicken pieces dry and then dredge in the honey-mustard mixture and make sure they are completely covered. Move to the pecans and ensure the chicken is completely covered with ground pecans.
Lay the chicken pieces on the parchment-covered baking sheet and sprinkle each piece with a tiny bit of sea salt.
Bake for 45 minutes until cooked through; flip once at just over halfway through. Enjoy with a fresh salad.
H/T Everyday Paleo
---
PaleoHacks Team
Breaded Fried Fish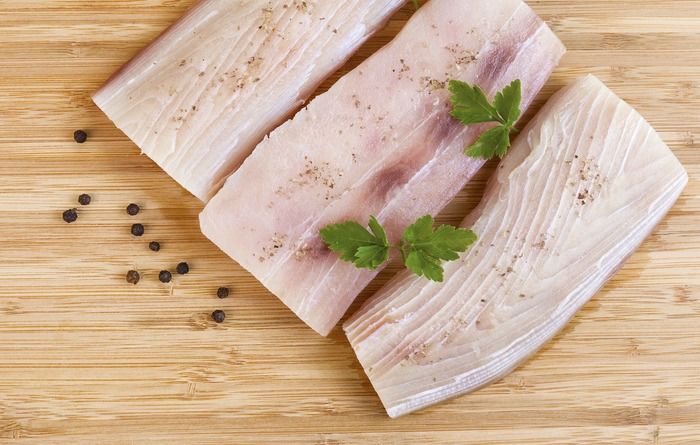 Breaded Fried Fish
Ingredients
1 fillet per person

coarsely ground nuts

coconut oil

1 egg

salt and pepper
How To Make It:
Put the egg into a dish and whisk it with a fork. Pour the nuts and spices onto a plate and mix together.
Dredge the fish pieces first into the egg then the nut mixture.
Heat coconut oil in a cast-iron skillet over medium-high heat. Coat the entire bottom of the pan to avoid sticking. Turn the oil down to medium once it heats up.
Lay the fish pieces gently into the pan and cook for about four minutes. Flip and cook for another three to four minutes. Check doneness with a fork – if it flakes, it's done. Don't overcook!
---
PaleoHacks Team
Marinara-Covered Almond-Breaded Mushrooms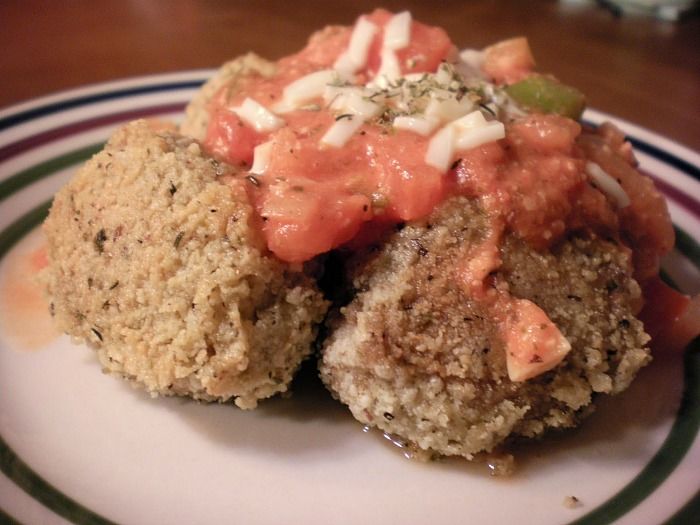 Marinara-Covered Almond-Breaded Mushrooms
Ingredients
10 large white mushrooms

1heaping tsp of Italian seasoning mix

1 tsp of garlic powder

1 cup of almond flour

salt and pepper

coconut oil

marinara sauce
How To Make It:
Preheat your oven to 350F and prepare your baking sheet with your preferred oil.
Dump the almond flour, garlic powder, Italian herbs mixture, salt, and pepper into a large zipper bag. Give it a taste and see if you need to add anything. Wash the mushrooms well; while they are still damp, put them into the bag with the seasonings and shake it around until they are all evenly coated.
Carefully place your mushrooms into an even layer on the baking sheet. Bake for 15 to 20 minutes; turn them once or twice to make sure all the nut crumbs get cooked in the oil. The mushrooms should be tender when done cooking.
Serve with some heated marinara sauce spooned over top; if you do dairy, you can top it all with some cheese for some added oomph.
These are also great served with homemade ranch dressing.
Imagine how these would taste tossed in some gluten-free pasta or zucchini "pasta" noodles with some extra marinara sauce!
H/T Improv Bites
[author_bio name="yes" avatar="yes"]