Check the label – sneaky emulsifiers and thickeners may be causing you achy gut problems.
While you might notice "natural" additives called thickeners and emulsifiers in your organic staples and not think much of it, new studies reveal the danger they pose to your gut health.
Here's why these additives are more dangerous than they appear – and how to identify them in the foods you buy.
Do you struggle with bloating, gas, constipation, or other digestive issues? We've created a FREE guide to healing your gut naturally.
Click here to get your FREE copy of our Digestion Guide!
What Are Thickeners and Emulsifiers?
Thickeners and emulsifiers stabilize and thicken foods. They can be synthetic or natural, and may be added to store-bought products like salad dressing to help keep the mixture well combined.
So, what's the problem with these additives? While it's true that almost all thickeners and emulsifiers are "Generally Regarded As Safe" (GRAS) by the FDA, this simply means that they don't pose a serious risk. (1)
However, this doesn't mean that they don't come without side effects. And one of those extremely important but often overlooked side effects is their effect on gut health and digestion.
---
Common Thickeners and Emulsifiers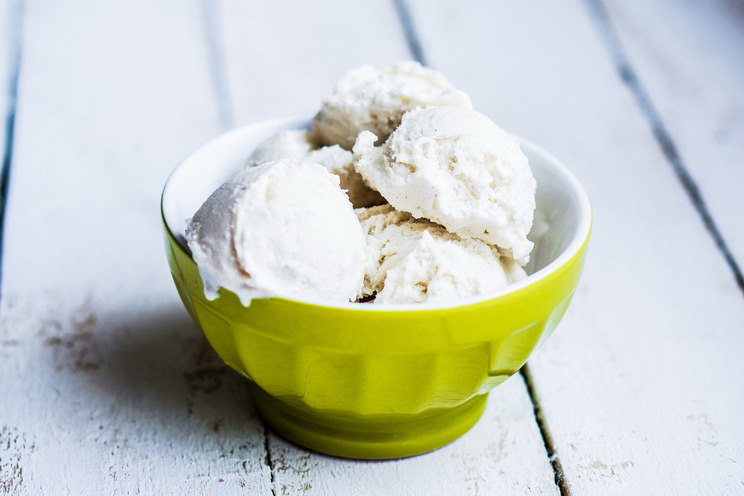 You've probably come across several of the most common thickeners and emulsifiers in your favorite packaged foods, such as nut milk, non-dairy yogurts, salad dressings, and more. Here's a breakdown of what they are, how they affect your digestion, and reasons you may want to avoid them.
1. Cellulose Gum
Cellulose gum, or carboxymethylcellulose, is a thickening agent that comes from the cell walls of many types of plants. It is commonly used to thicken low-fat foods, since it can add a rich, creamy texture without adding fat.
While cellulose gum is generally recognized as safe, many researchers are now questioning whether it may be responsible for intestinal inflammation. This is due to the uptick in cases of inflammatory gut conditions like IBS with the increasing prevalence of cellulose gum in foods.
Animal studies do indeed show that cellulose gum causes inflammation and obesity, even at low doses. Cellulose gum can also alter the gut bacteria and erode the protective mucus lining of the intestines, causing irritation. (2)
2. Polysorbate 80
Polysorbate 80 is a synthetic emulsifier that is added to foods and cosmetics to help bind ingredients together to increase smoothness. Take ice cream, for example: Polysorbate 80 might be added to maintain its rich, creamy texture while it's on the shelf.
This emulsifier is another additive considered "safe" by the FDA, but studies show it creates an imbalance in your digestive system.
Studies in mice show polysorbate 80 creates intestinal inflammation and an immune response that typically happens in patients with colitis, meaning it could create the conditions necessary in your gut to develop this bowel disorder. It was also found that polysorbate 80 shortened the colons of mice and disrupted the protective mucus layer lining their guts. (3)
3. Carrageenan
Carrageenan is similar to cellulose gum. It is derived from red seaweed and can be found in everyday foods like milks, yogurt, and condiments. It has quite a controversial reputation due to conflicting studies showing that it's safe versus others that show it can cause inflammation and even interferes with the hormone insulin. (4, 5)
When it comes to gut health, studies show that carrageenan can create inflammation in your gut, and also creates some of the same symptoms as those found in inflammatory bowel disease. (6)
4. Xanthan Gum
Xanthan gum can often be found in gluten-free baked goods thanks to its ability to create a doughy texture. It is produced through bacterial fermentation with a strain of bacteria and added sugars, then dried, powdered, and added to food.
While xanthan gum is considered "natural", it still poses a negative effect on gut health. One study found that some infants who were fed formula thickened with xanthan gum developed a fatal intestinal disease. (7) With that being said, it's important to note that infants' digestive tracts are extremely sensitive, which was likely a huge factor in their reaction to xanthan gum. However, caution is warranted with xanthan gum, especially when it comes to little ones.
---
Thickeners and Emulsifiers and the Gut-Brain Link
In addition to affecting your gut health, studies show that the changes that happen in your gut when you consume these additives can also affect your brain. One study found emulsifiers added to the drinking water of mice resulted in gut inflammation, which then altered their mental state, resulting in changes in behavior. (8)
How to Avoid Thickeners and Emulsifiers (Plus Natural Alternatives)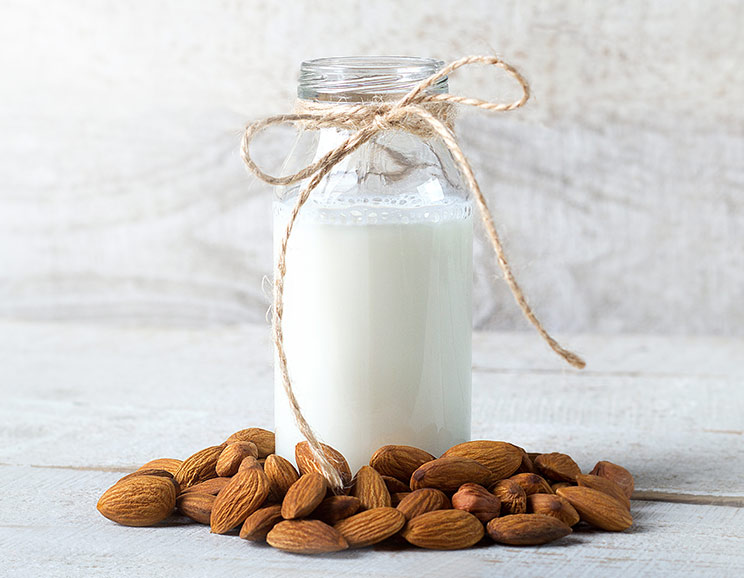 If you're experiencing any type of digestive discomfort and already removed gluten, dairy, and other irritating ingredients from your diet, you may want to take a closer look at the thickeners and emulsifiers in the foods you are eating.
Keep in mind that these can be found in nut milks like almond and coconut milk (canned and boxed) as well as non-dairy yogurts, ice creams, chocolates, and other packaged foods and baked goods.
The easiest way to avoid artificial thickeners and emulsifiers is to read labels carefully, and when in doubt, whip up your own alternatives to common foods that contain additives.
Try making your own nut milk by adding almonds to a blender with water, blending on high, then straining through a cheesecloth or nut milk bag. You can also make your own chocolate at home to avoid stabilizers and added sugars.
Here's another trick: thicken your own foods using arrowroot or tapioca starch.
---
The Bottom Line
If you're trying to improve your gut health, stick to eating foods in their most natural state. Whenever you buy packaged foods, check the label to make sure it doesn't contain any of the emulsifiers and thickeners mentioned above.
(Read This Next: Just Because It Says "BPA-Free" Doesn't Mean It's Safe)