We did it! We made it through our teens and twenties! And now, a new adventure is just around the corner—our 30s. The difference with this decade is a whole new expectation of responsibility. Yeah, we actually have to be legitimate adults now.
In the same respect, we're still in that weird age that's sandwiched between two chapters in life. There's no right and wrong during this time, but just because you hit the "Big 30" doesn't necessarily mean you have everything figured out.
One thing I will say is that, your metabolism slows (yikes), you have less free time, and your patience even starts to dwindle at times (yes, already!).
So what can we do to keep up with this curveball we call our 30s? There's no perfect answer for that, but here are 30 habits to drop to make sure this decade is your most productive yet.
Thinking Your Social Life is Over
Tough news: When you graduate from college, many of your friendships are going to fade out.
Once we are set in our careers (and for some, get married and start a family), free time is a cherished and limited commodity, so we are pickier about where we spend it. That's OK. Just make sure to make time for the friendships that matter the most.
The good news: You're going to meet a lot of new people at work, at social events, etc. They're going to play a big part as you transition from your 20s into your 30s, so choose friends who are positive and supportive of your goals.
Staying Peaceful to Keep the Peace
Think about it. If your friends or significant says something you find offensive and you let it go—they avoid the blowback but you are boiling on the inside.
You don't have to be rude, but you should defend your position. Saying things as simple as, "What do you mean by that exactly?" or "I find that really hurtful." Immediately puts them on the spot about their hurtful words without "fighting fire with fire.
Being the Grudge Master
Although it may seem like the right thing to do, it isn't. Anger is a poison that slowly destroys you from the inside out. Perhaps that relationship is a bad one to have in your life, but holding on to all of that anger is not the right way to go about parting ways.
Forgiveness isn't always for the person that wronged you, but rather for yourself. It allows you to be free from the prison that anger restrains you with. Forgive but never forget. Don't be angry by everyone that wronged you; let it go and move forward. Don't wish harm on them, just know that they will no longer affect your life and let that be good enough.
Family is on The Back Burner
Do you call grandma on her birthday? When was the last time you gave your mom a friendly hello?
Make your presence known on more than just the mandatory holidays and when you need something. Take mom out to on a staycation. Ask dad if he wants to catch a ball game. Go out for dinner with your siblings.  They have been with you through thick and thin, and it's time you rejoin the clan.
Remaining Forever 21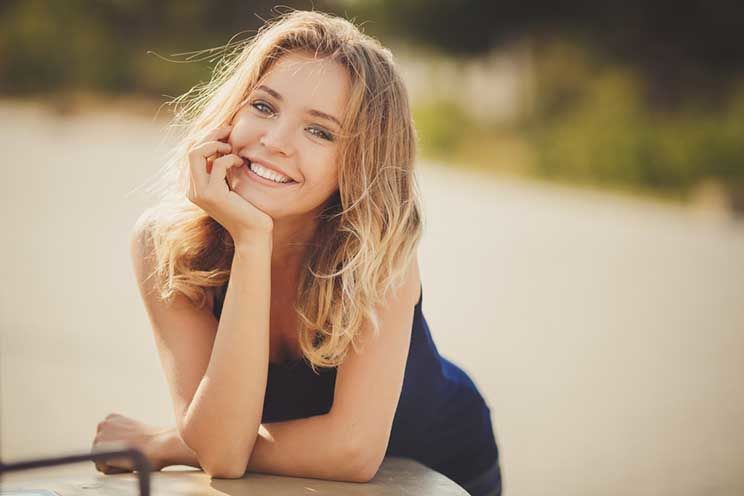 I hate to say it, but you're not. Of course you should pride yourself on looking youthful and in-shape if that's what makes you feel good, but wearing the same clothing as a college freshman just doesn't work anymore.
You can still dress your age and look amazing. Don't think that you are doomed to mom jeans and mumus. Just maybe avoid the low-cut jeans and see-through tank tops.
Buying Out of Your Comfort Zone
If you don't feel comfortable with it on the store's hanger—you won't feel comfortable with it in your closet. Your wardrobe should celebrate how good you feel rocking the clothing you choose to wear.
Break out of the habit of buying clothes that don't fit and reach for threads that make you feel wonderful when you're rocking them. If you do drop a couple pounds or tone up, grab some new threads to celebrate it.
New Event = New Outfit
Truth be told? No, it doesn't. I started wearing some of the dresses I had buried within the deep, dark depths of my closet to events and people thought they were brand new. It saves you a ton of money if you check your wardrobe before spending a bundle on a new, fancy outfit you plan on wearing one time. People really don't pay that much attention on Facebook —I promise.
Hangovers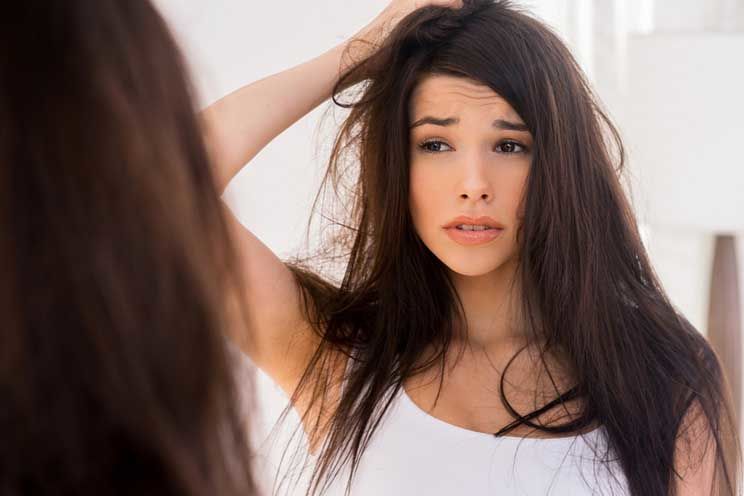 I love a good drink as much as anyone, but I have to admit that some kind of black magic happens to us around 25. The two-day hangover. We just can't handle those bar nights like we used to.
That's ok. Try drinking a glass of water after every drink you have when you do venture out. Otherwise, try finding other things to do with your friends. Catch a movie, make dinner together, go for a walk—believe it or not, there's life outside of the bar scene.

Living Paycheck to Paycheck
You made it through your 20s without a penny to your name. It was all well and good then, but it needs to change now. Do you really want to scrimp and save every single month for rent?
Start saving. At least 20 percent of your monthly paycheck should be put away for emergencies or larger expenses. You don't need more shoes, you don't need a "reward" every month, and eating out for every meal isn't necessary. Start setting big picture goals — a house, a retirement plan — and make financial steps towards them. Be responsible about your spending and you'll reward yourself in the long run.
One-Account Banking
This is the highway to the danger zone. You should have both a checking AND a savings account. As I mentioned above, ideally 20 percent of your paycheck should go towards your savings. Where should it be saved? In your savings account.
This account shouldn't be touched unless an emergency comes up such as your car is need of repairs, your sink exploded, your dog needs to go to the vet, etc. This is also the account you turn to if you are purchasing property or a new car. If you have enough of a surplus, consider (wisely) investing in the stock market to try to earn a little more back. Again, don't go overboard, and talk to someone that knows what they doing (like a financial advisor) before you go all in.
Making a Mess Out of Your Home
You don't have your parents living with you telling you to pick up your clothing. Likewise, they aren't there to dust, scrub the bathrooms, or vacuum either—that all falls on you.
Perhaps there is a certain sense of freedom when you get to throw that shirt on the ground and leave it there, but at 30 it's just lazy. Keep your place looking decent as it directly reflects you. Interestingly enough, clutter can cause mental stress and has even been linked to depression. So, keep it neat and tidy—it's not that hard to do!
Liking 'Like' to an Unlikeable Extent
Like…stop it. The word "like" is a filler word unless it is used in its proper context, which is a preposition. "I'm sorry for bringing this to your attention like this," or "This word is used like the commonly used fillers 'um,' 'I mean',' or 'you know.'"
When you go for a job interview, you better believe that the overused "like" is comparable to nails on a chalkboard to the interviewer. Ditch it for good.
Sun Worshiping Without Protection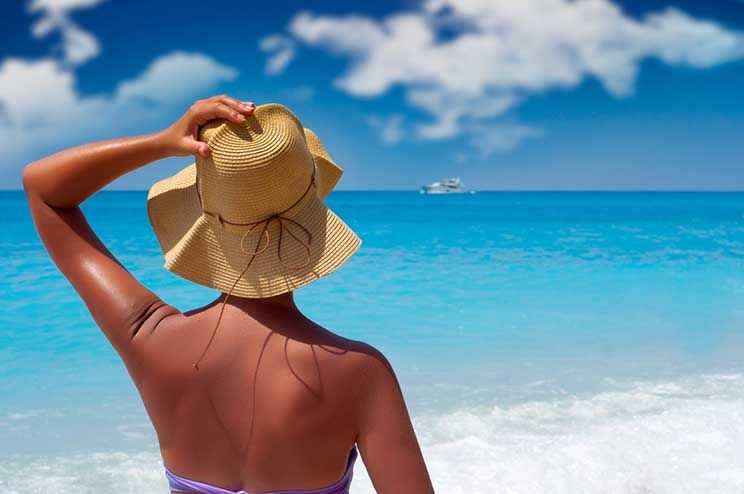 Who doesn't like to be outside, but going outside without sunscreen does a lot more damage than you might think. It won't show in your 20s, but those wrinkles, moles, freckles, and potentially skin cancer can come back to bite you in your 30s.
Make sure to always use SPF 30 sunscreen or higher when in direct sun.
Tanning Beds
You are exposing yourself to three times the amount of direct UVA radiation released by the sun when you lie down in one of those things. In fact, you are 74 percent more likely to develop melanoma than someone who doesn't use a tanning bed. Even if you avoid cancer, you are much more likely to get premature aging in form of wrinkles and age spots. (1)
All- Nighters
Oh boy, I can't express how important a full night's sleep is, and by "full night" I mean seven to eight hours every night. Sure you might think that not getting enough sleep just makes you tired and cranky, but getting less than 6 hours of sleep for a long period of time can actually lead to increased risk of disease, heightened blood pressure, weakened immune system, stress, weight gain, and depression. (2) Maybe you should just opt in for those eight hours instead.
Slacking Off
You define your career goals in your 20s, and if you want to continue to define yourself by chilling on your couch—that's up to you Stay ahead of the curve in your down time by developing and honing into the skills you want to master throughout your career — whether it's by reading, attending seminars, etc. Of course it's healthy to relax and indulge now and then, but take some of that time to advance yourself as well.
Not (See: Never) Exercising
Remember that awesome metabolism you have? Kiss that blessing buh bye because it is outta here. In our 20s we could get away with eating half of a pizza or a bag of fast food within a week without putting on a pound, but those days are long gone.
You don't have to be lifting like crazy at the gym or training for a marathon to make up for it, though. Just make it a goal to move every day – whether it's going for a walk around the neighborhood, a quick bike ride, or working out at home in your living room.  There are countless ways to stay active, from helpful fitness apps to easy bodyweight exercises you can do anywhere.
Greasy Takeout
It's convenient, but you have to break up with this relationship. Cooking at home allows you to both control portion sizes as well as the ingredients used in every meal. Fast food and the standard American diet in general isn't conducive to keeping you lean and healthy if you eat it on a daily basis.
Ok, you are going to have nights where takeout is going to be calling your name—do it, we're all human. Just don't make it a habit. Dust off that recipe book and whip up healthier version of your favorite takeout recipes. You'll have amazing leftovers for the week!

Sugary Soda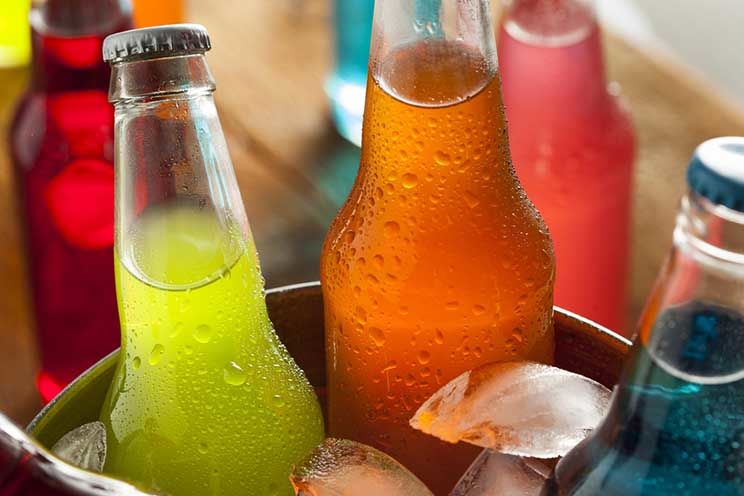 I'm not going to lie when I say this one is a struggle for me. However, I repeat over and over that soda is NOT good for you in any way, shape or form.
Soda is linked to type 2 diabetes, heart disease, stroke, obesity, high blood pressure—it's bad. (3) Keep saying it…it's bad. Tip: Try drinking sparkling water infused with lemons and fruit to fight cravings. (Read: 21 Infused Water Recipes)
Smoking to Burn Off Stress
Don't play Russian Roulette with your health. Roughly a third of coronary heart disease deaths and 90 percent of lung cancer deaths link to either smoking or secondhand smoke. (4)
If you turn to cigarettes when you are facing stress; find healthier habits to lean on. Go for a run, meditate, call a friend, chew gum—just don't reach for that pack of cigarettes.
Being Constantly Connected
I don't know when phones began superseding the relationships around us, but I for one get bugged when I'm talking to someone and they're on their phone, half-listening. Why even spend time with someone if you aren't going to be present?
Put the phone down. Put it in your purse, pocket, or even put it on airplane mode if you don't trust yourself. Be present with the person you are with. They are designating time to be with you, and they are just as busy as you are. Respect that.
Waiting for 'The One'
It's hard when it seems like everyone around you is either getting married or having kids, but the more you try to find someone, the more it'll seem like you're coming up empty-handed.
You're great just the way you are, so just focus on you! You don't need to stress over finding "the one" in order to make yourself feel complete. It'll happen, but remember that people are attracted to confidence. Take a step back from it and see what happens. Attend things you like, volunteer, go to art classes, etc. Maybe you'll meet and find someone when you aren't even expecting it.
Staying in a Relationship Because It's Better Than Flying Solo
You aren't happy with this person—do you really want to spend forever with them? Stop hoping for them to change, that's something you don't have control of, but you do have control over how you want to spend the next precious years of your life.
By staying in a relationship that doesn't feel right, you are pushing away people that could be a great match for you. Hold yourself in a higher regard than that—you deserve more.
Falsely Advertising
If you are trying to find your true love, falsely advertising yourself to do so isn't OK. You want someone to fall in love with you for the person you are; not the person you are pretending to be.
Nothing positive comes out of this. Eventually, everyone's true colors show. Be proud of who you are and make it a mission to find someone who's proud to be with you, too.
Complaining
How we express ourselves is a direct reflection of how we feel inside. Constantly griping can actually release stress hormones that mess with neural connections in our brain used for problem solving. Instead, opt to constructively complain. "It's such a pain having to go through all this paperwork, but trying XYZ might make it easier." Take action. Tackle a problem instead of whining about it. You'll be more productive and feel better in the long run.
Procrastinating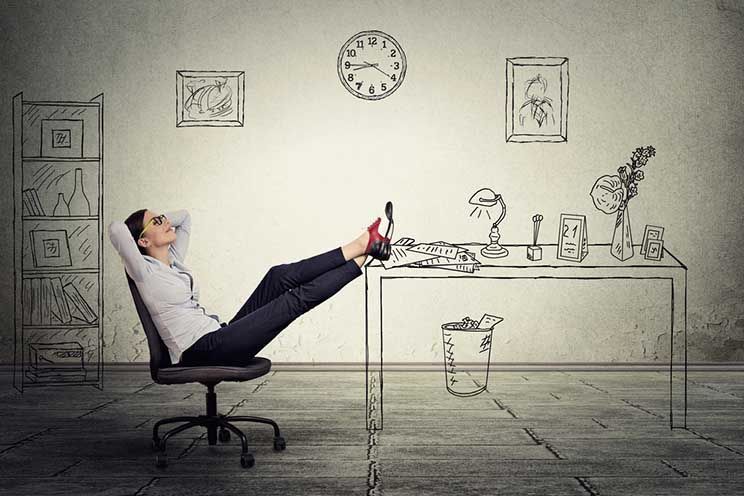 You may have gotten away with submitting your essay a day (or two) late back in school, but there are more serious consequences when you don't meet a deadline at work. The more you put something off, the less likely you are to finish it. So save yourself the self-torture, get it done, and move on.
Taking Things for Granted
It's easy to focus on what you don't have, but by looking elsewhere, you can miss out on the positive things already happening in your life.
One study showed that by counting your own blessings, you are less likely to feel inferior and more likely to experience joy of your own. Being grateful dissolved negative feelings associated with comparing yourself to others.
Gratitude was even linked as the key to a successful, lasting marriage. Couples expressed that being grateful served as a buffer during arguments and made it less likely that partners would withdraw from one another.
Dismissing Mental Issues
This is a stigma that needs to change and the change starts with this generation. When you have a friend or a family member disclose that they have a mental illness—be a support system for them rather than another barrier.
If someone said that they had a heart problem, diabetes, or cancer, you wouldn't challenge or question it. You would give support in any way that you could, right? Mental illness shouldn't be any different. If someone trusts you enough to talk to you about it, know that is takes a lot of courage to come to terms with these diseases and to seek out help for them. Encourage and support them.
Also, if you are the one who needs help—don't be afraid. Get help from your loved ones and medical professionals. The stigmas are changing and you don't have to suffer in silence.
Never Going to The Doctor
We all make up excuses not to go: it's too expensive, I hate hospitals, I don't feel sick, I feel like I was just there—need I continue? The point is, you really do need to go at least once a year.
Mark a day on your calendar every January to schedule all of your doctor appointments for the year: dentist, physical, gynecologist, specialists, etc. Then make sure you get there before the year is up. There's no excuse; you have a full calendar year to get there.

Obsessing that You Don't Have Your Life Together
I'm going to let you in on a little secret—no one has everything together. Everyone thinks that everyone else knows exactly what they are doing and where their path is heading when they don't.
Stop worrying so much. Try your best, work hard, and keep moving forward. Don't sweat the small stuff—but don't think you are the only one in this boat. We're ALL there with you. Just because you are 30 doesn't mean you magically have your plan together—that is just not true.
Talk to people about it. I'm sure you'll quickly see that everyone puts on a brave front, but many people come home after a long day thinking, "What am I doing with my life?" Stay positive, tackle each issue one at a time, and keep talking to those around you. You got this!
(Read This Next: 35 Things To Let Go Of To Live a Successful Life)