Are you doing it all wrong? Are your bad running habits sabotaging your results? Here are 9 common treadmill mistakes you need to stop making! (And how to fix them!)
One of the most popular forms of cardio has always been and will always be running.
But running on a treadmill is very different than running outside on pavement or a track.
Can you spare 10 minutes a day? Then you can do this 7-Day Paleo Weight Loss Bodyweight Workout Challenge!
Click here to get your FREE copy!
While running on a treadmill has great benefits such as being able to easily keep track of your speed, time, or distance, it does have some drawbacks. On a treadmill, there is a belt moving beneath you, which can make some people nervous or move differently than when running outside.
With the difference between treadmill running and outdoor running comes different techniques. These are some of the most common mistakes people make when running on treadmills, and ways to correct them, so that you can get the best workout possible while running inside.
Skipping a Warm Up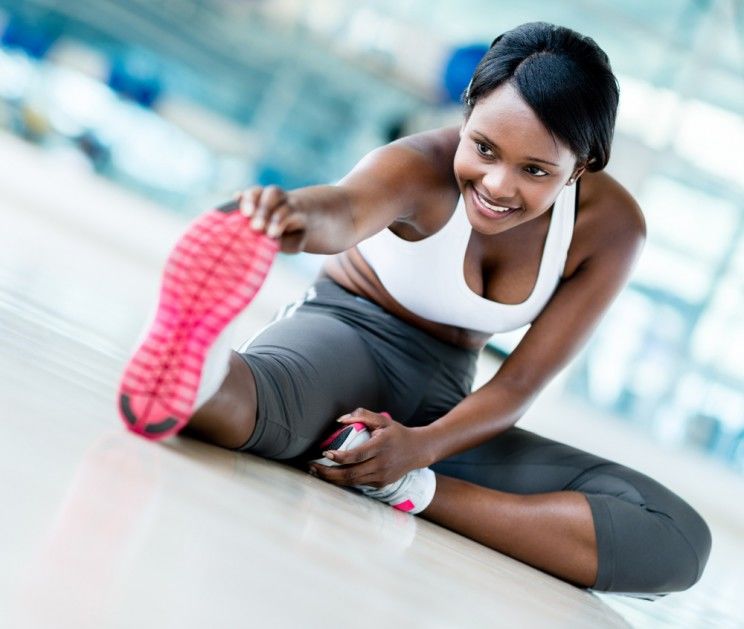 Too many times, I've seen gym members just hop on a treadmill and go. No warm-up, just straight into their full-blown run.
This is not good for two reasons. A proper warm-up not only enhances performance, but also helps to prevent injury.
Warming up not only warms your muscles, but boosts blood flow. While sitting, your body is delivering a relatively low amount of blood flood to your muscles, about 15-20 percent or so.
Once you start moving, blood flow will increase up to 75 percent or more, delivering blood to your muscles, which increases that warming sensation.
Increased blood flow also increases oxygen supply, and increased oxygen increases performance.
Solution:
Warming up for just 10 minutes at a slower pace will increase blood and oxygen flow enough for your workout.
Sticking with the Same Speed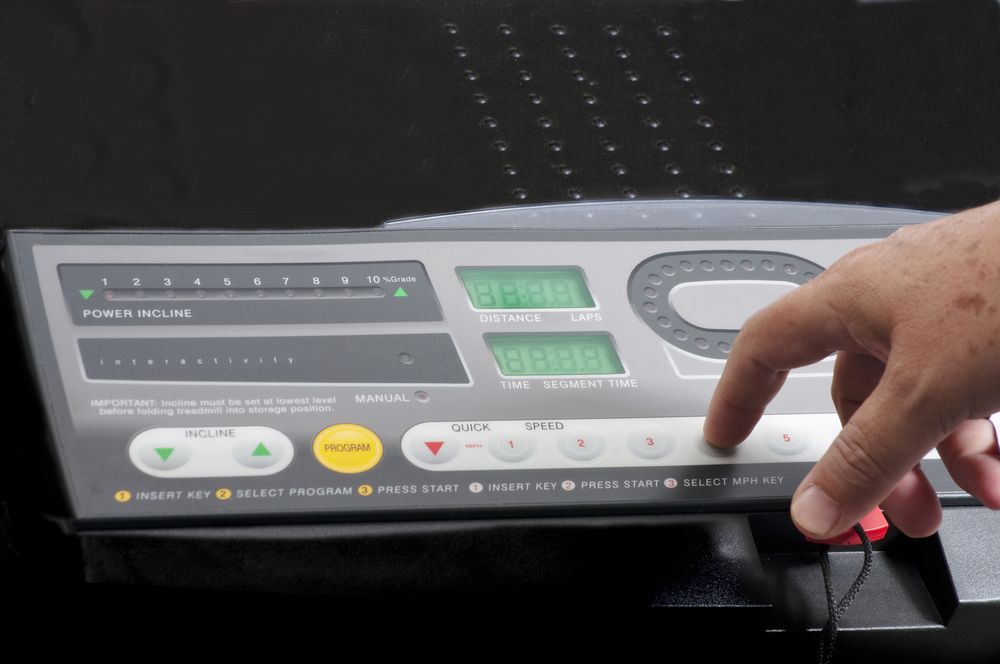 Not only will staying at the same pace get boring, you won't be getting the best workout for your time.
By varying your pace throughout your run, you'll be able to take advantage of interval training benefits, which can increase both calorie burn and cardiovascular strength.
Solution:
For an easy interval workout, change the speed 1 mph faster or slower every minute or two during your workout.
Not Using Any Incline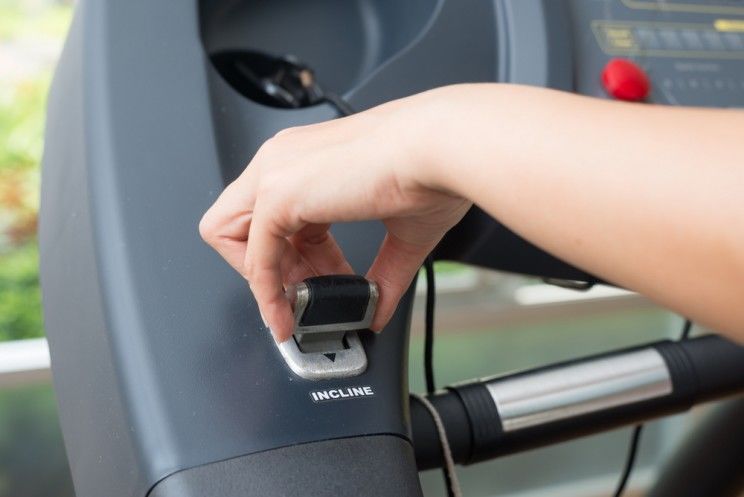 It's also important that you don't forget that there are TWO settings on your treadmill: pace and incline. Lots of people don't ever touch the incline while on the treadmill, but once you do, you'll immediately notice how much more challenging it can make your workout.
Running and even walking uphill requires more cardiovascular output and oxygen consumption than staying flat.
Solution:
Start increasing your incline gradually, you'll also get the added benefit of working the glutes and hamstrings more. When you need to climb uphill, you push through the posterior chain muscle group.
Anytime you get a two-for-one workout in is always a bonus!
Holding Onto the Bars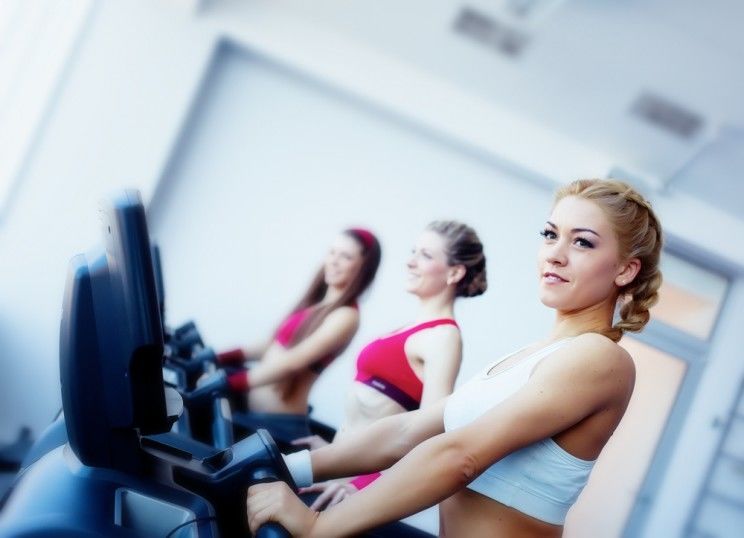 Sometimes holding onto the bars will make you feel like you can go at a faster pace, but holding onto bars actually takes away from your workout because the bars are now supporting your upper body and core.
Running is actually a full body workout that works your upper body by controlling the swinging motion of your arms and your core supports with impact and keeping balance.
Holding the rails makes the exercise easier, essentially "cheating" and reducing the amount of calories you'll burn.
Solution:
If you feel uncomfortable letting go of the rail, slow your speed down or lower the incline until you are at a pace or incline you are comfortable with and can run hands-free.
Slapping Your Feet Down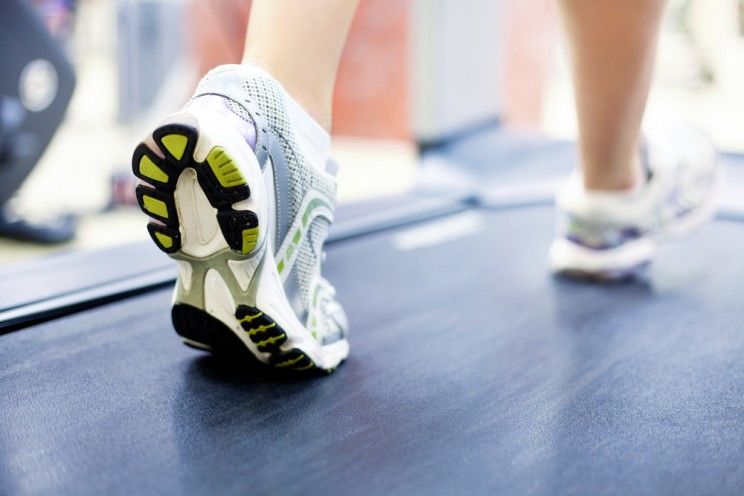 Landing with too much force or flat-footed can cause strain on the small ligaments and tendons in the feet and ankles.
This impact can run all the way up to the hips and lower back, causing stress to the muscles and bones. Also landing incorrectly on your feet can cause you to lose your balance, inviting injury.
Solution:
When running on the treadmill, be sure to land on the ball of the foot, or mid-sole of your foot and roll through the toes. Focus on keeping your weight more forward in your feet, and your chest lifted.
Looking at Your Feet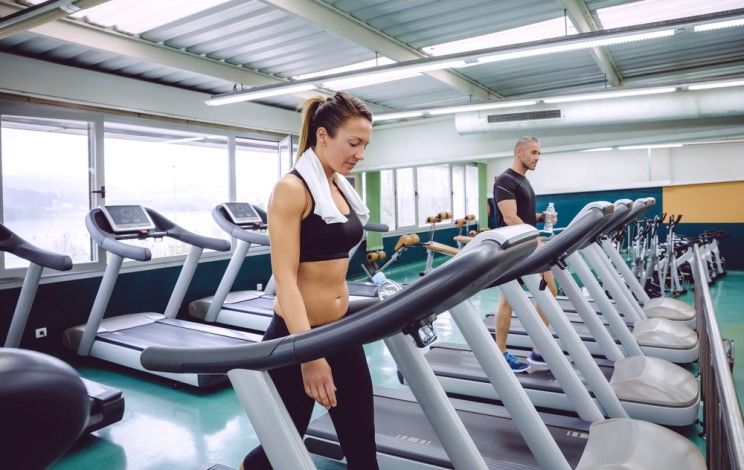 Despite what you may think, looking down at your feet is actually more likely to cause you to lose your balance than looking forward. It can also cause excess stress on the back of your neck and cervical spine.
Solution:
Instead, keep your gaze forward, with your shoulders back and chest lifted.
Not Using the Whole Belt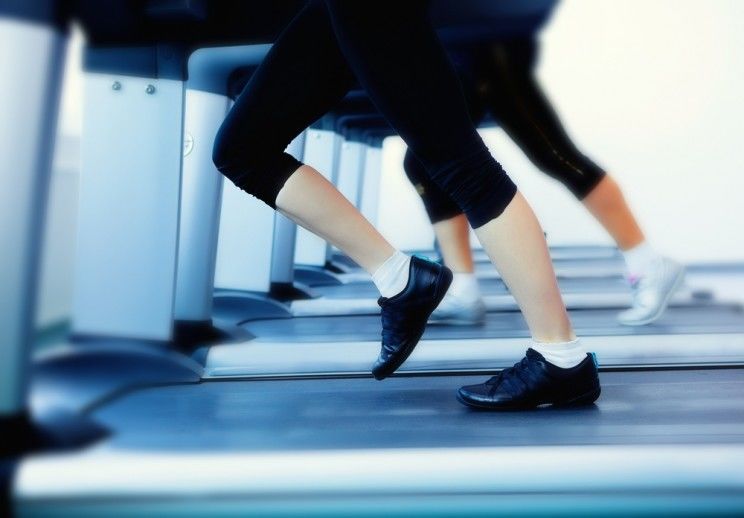 When you're on a piece of equipment like a treadmill, it's easy to get crammed up close to the front of the treadmill for fear of falling off the back of it.
But most treadmills, especially the commercial ones in gyms, are more than long enough for a full stride. If you get yourself too close to the front, your legs won't be able to move through a full stride and your arms will be confined, which can cause unnecessary muscle imbalances and tightness.
Solution:
Try to keep your torso centered over the belt to allow a full stride, and proper movement throughout your upper body.
Jumping Off to the Sides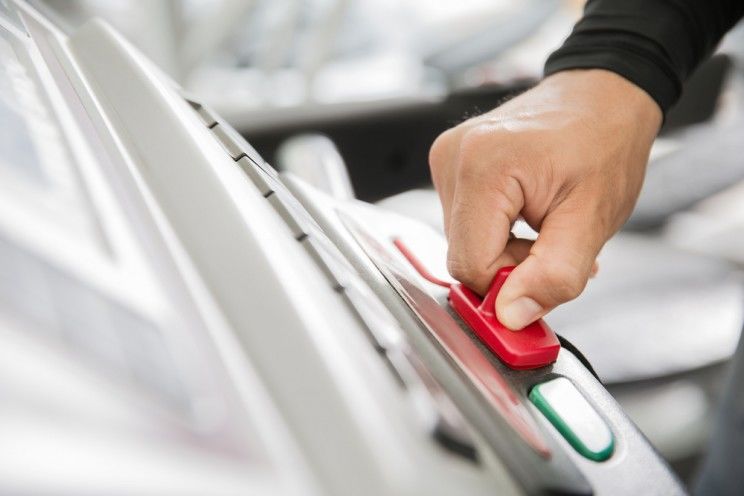 It may not seem like a big deal when you hop off the treadmill onto the side rails for a quick sip of water or quick rest, but it not only can cause increased impact to your joints, but is also a very easy way to invite injury.
The side rails are usually narrower than your feet, and even misplacing your foot a half an inch could have you falling face-first onto the belt (and yes, I have seen this happen firsthand, and it's not pretty!)
Solution:
It's better to take your time and slow your speed down to make sure you don't have any accidents. Waiting 10 seconds for the treadmill is better than a chin full of stitches.
Reading While Running
This is a perfect example of how multitasking is actually just a waste of time.
Reading while doing your cardio requires far too much mental focus to allow you to get a decent workout in without tripping over your own feet.
Solution:
Instead of "running" or walking for an hour while reading, put your headphones in with an audiobook, and push yourself during your workout to finish in half the time, or get a better workout.
Other Things to Consider
Wind Resistance & Natural Elements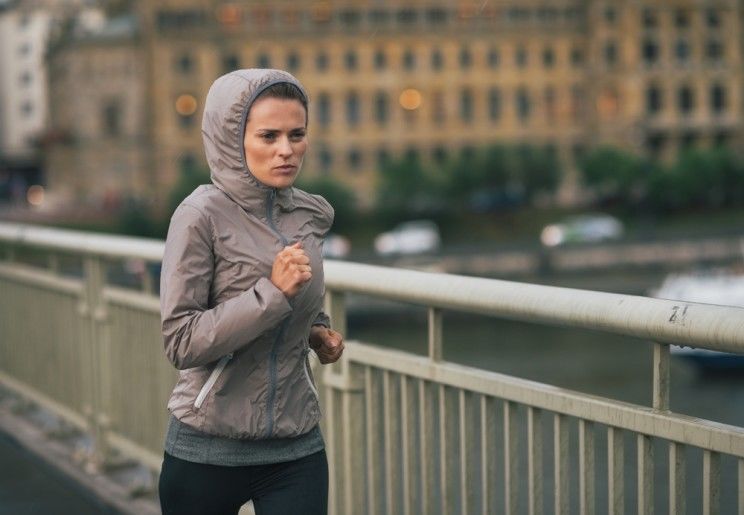 Running outside also adds the challenge of working against the natural elements, such as working against wind resistance and the natural terrain outside.
Believe it or not, wind resistance can make runners work an extra 2 to 10 percent harder. (1). The speed the runner is going at and the speed of wind gusts can both impact how much more challenging the run will be.
As mentioned above, adding an incline while running on a treadmill can slightly mimic running on hills outside.
However, it can never fully compete with natural terrain. While running outside, you are constantly changing your incline and decline throughout the entire run. This, as well as working against the wind, will both increase oxygen consumption and will help strengthen your cardiac output.
Use of Different Muscles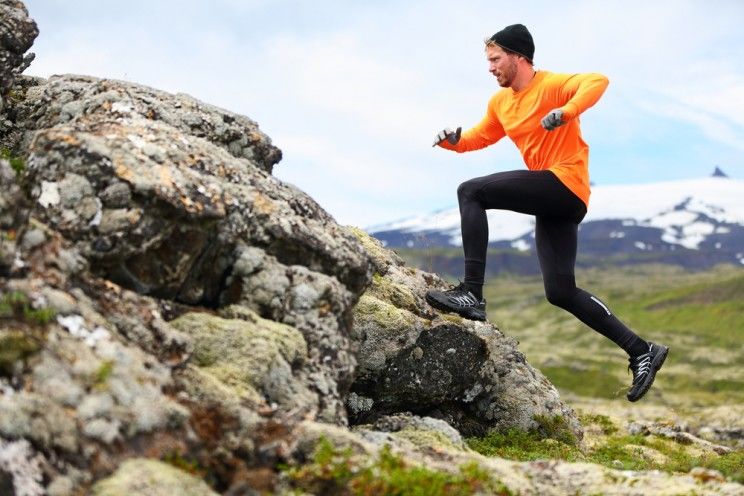 With the ever-changing terrain that comes with running outside comes the use of different muscles throughout your run.
Even adding the turns that come with running outside (as opposed to the straight line you run on a treadmill), adds in different stabilizing muscles that you will be working and strengthening during your run, and can't mimic on a treadmill.
Danger of Muscle Repetition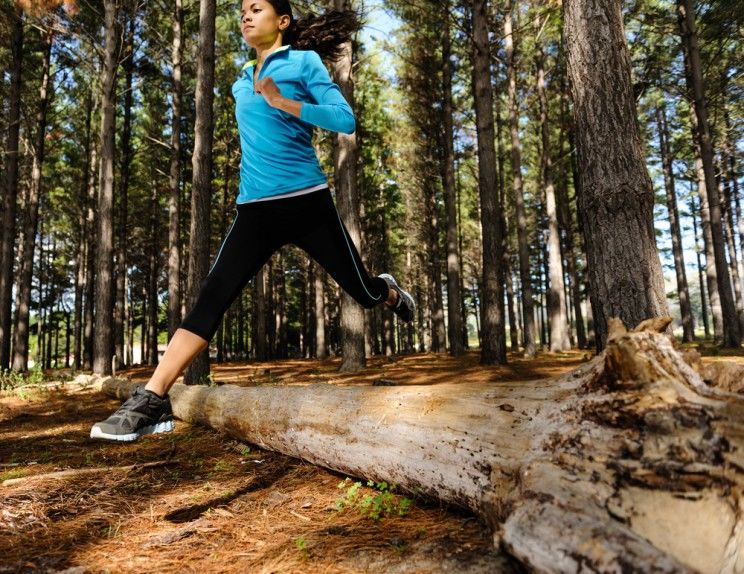 Most running injuries are a result of muscle overuse from repetitive movements, and running on the treadmill increases that repetitive motion even more than just running outside, because of the lack of terrain and turns.
Running in the same straight line, and at relatively the same incline, through every single run will be more likely to cause overuse and injury than a constantly-changing run outdoors.
So, the most important thing to take away from this article is to always remember that variety is key. If you must run on the treadmill, make sure that that's not the only form of cardio you choose.
Also, make sure to constantly change your workout within each treadmill run, and to focus on making each run effective and challenging.
(Your Next Workout: The 3 Biggest DOs and DON'Ts of Strength Training)