Zesty lime dressing coats crunchy veggies in this kale carrot salad. 
Did you know kale is a powerhouse for iron and calcium? It's not all about dairy and steak, instead add kale to your daily diet to boost an impressive amount of iron and calcium to help keep your body strong, fit and healthy.
This kale carrot salad is simply delicious and pairs perfectly with a creamy zesty dressing giving it a mighty mix of flavor. You can eat this salad as it is for a light lunch or enjoy it with a baked sweet potato and your preferred protein for dinner. Enjoy!
Want to go Paleo? Not sure where to start?
Start with this FREE Paleo For Beginners Guide Today!
Rebecca Hughes
Kale Carrot Salad with Lime Tahini Dressing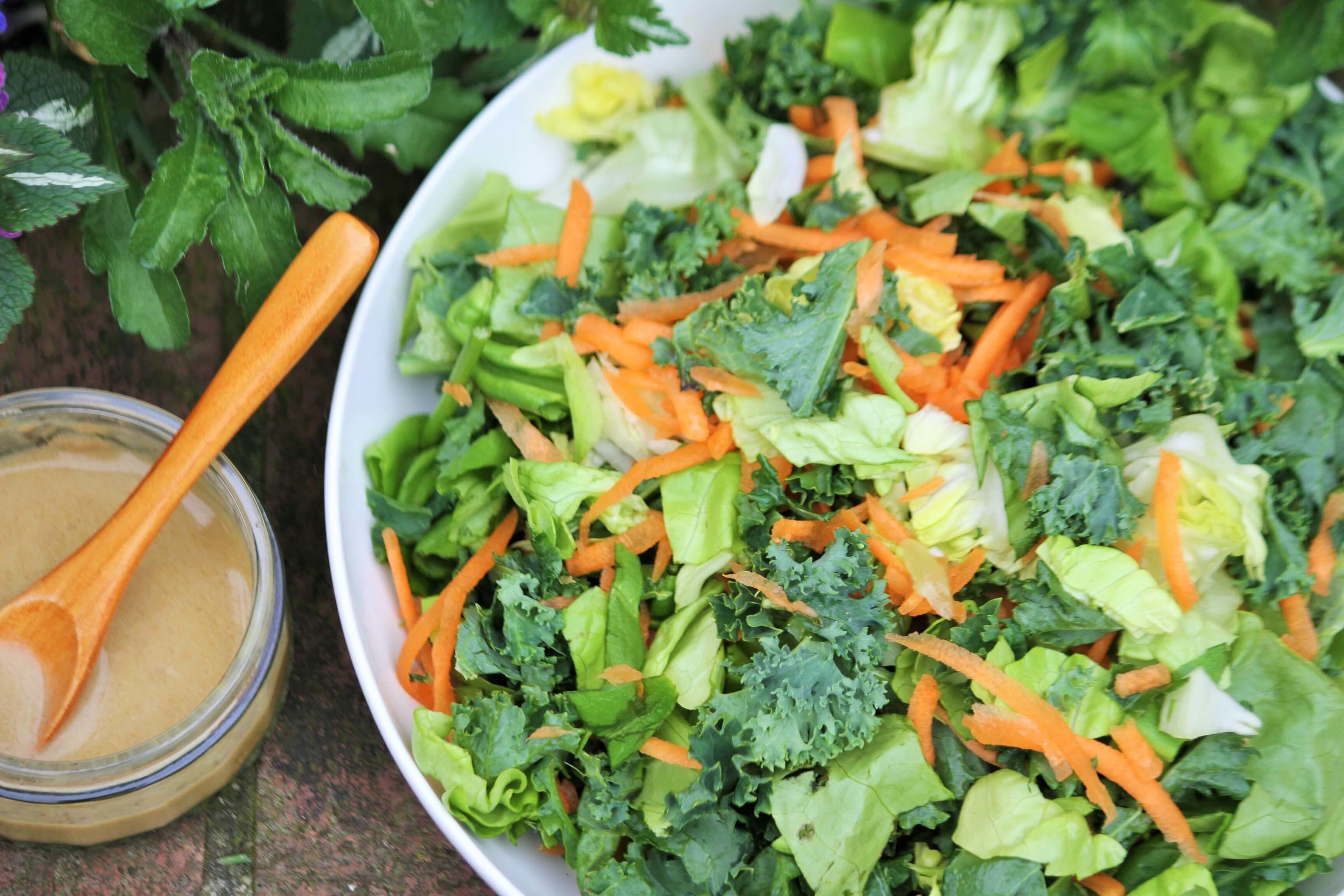 Prep Time:
15 mins
15 minutes
Kale Carrot Salad with Lime Tahini Dressing
Ingredients
½ head of lettuce

Handful of kale

1 carrot, grated

1 tbsp tahini

1 tbsp olive oil

Juice of ½ lime

Pinch of garlic powder

Pinch of sea salt
Directions:
Add roughly chopped lettuce and kale to a bowl.
Add the grated carrot to the greens and mix the veggies together.
To make the dressing, add all of the ingredients together in a small bowl and mix until thoroughly combined.
Either stir the dressing into the veggies or add on top of the salad.
Enjoy this salad on its own or paired with your preferred protein and carbs.