We know that following the lunar cycles is a useful tool for farmers and fishermen, but applying it to your hair routine is a whole new ballgame. Is lunar hair care a legitimate holistic practice, or is it just a different way to approach haircare? Morrocco Method, a pioneer in lunar cycle hair care, sent along their set of five shampoos so that I could try it out and see for myself.
Morrocco Method bases its entire hair product lineup on the Lunar Hair Chart (a creation of the company's founder, Anthony Morrocco), which is based on a combination of the Farmer's Almanac and Western Lunar Astrology. The chart tracks the cycles of the moon and matches dates to the optimal times to tackle one of five hair goals – Lengthen, Beautify, Strengthen, Thicken or Root Work. According to the Lunar Hair Chart, using their coordinated packages will help boost the impact of your haircut.
Overall, it really worked for me. After the first use of the all-natural shampoo, I saw my hair quality improve. My strands seemed healthier, my style fell more naturally without the need for hot straighteners, and my winter-dried scalp felt rehydrated and less itchy. Here's how it works.
---
Reading the Lunar Hair Chart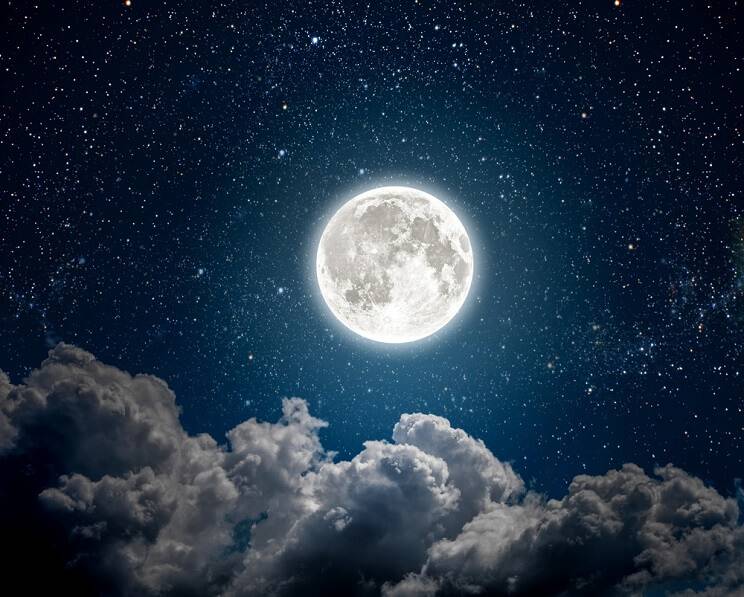 In addition to mapping out the best dates for certain goals, the Lunar Hair Chart also tells you the best times to cut your hair and the ideal days to get rid of body hair. These retarding hair growth days for shaving, plucking and waxing will supposedly keep the hair from growing back too quickly, helping you make the most of those expensive spa waxes.
The Lunar Hair Chart also maps every hair goal to a corresponding element, like earth or water. To me, this was the most appealing aspect of this lunar approach to haircare. If you need to strengthen your weak tresses, your focus should be on the shampoo associated with fire. The idea is that when we balance our elements in beauty care, we maximize health, luster and shine.
---
Beautifying with Ether, the Most Subtle Element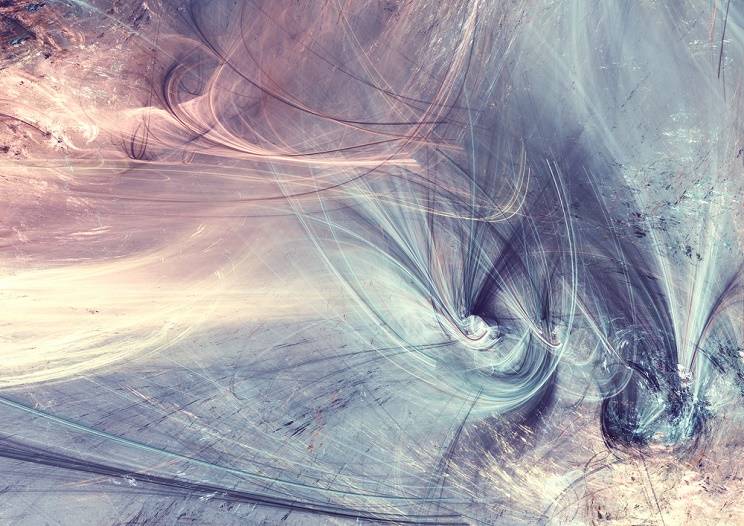 To give it a go myself, I focused on a somewhat ambiguous goal – "beautify." According to Morrocco Method, this goal is ideal for those who need a general rebalance. With static electricity amplifying my fly-aways and the colder weather drying out my scalp, I needed a regimen that would rejuvenate my mane with all-around TLC.
Looking at the lunar chart, I saw that December 1-2 were the days that coordinated with this goal. So for the first week of December, I used the corresponding shampoo (Heavenly Essence), which matches the element of ether.
Now I knew about fire and earth, but ether? What the heck is that?
Doing a little research, I found that ether represents "space" – basically the void that other elements are set to fill. Lightweight, cold and immobile, ether is subtle and limitless. I took this to mean that my hair needed a total reset.
---
How Beautifying Shampoo Worked for Me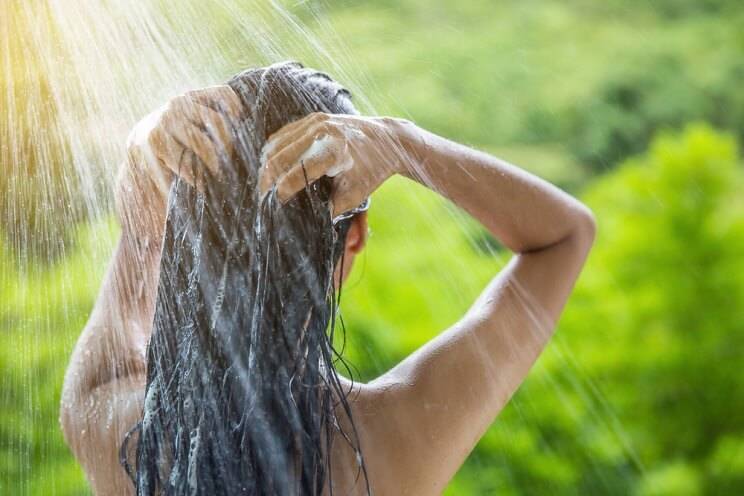 Morrocco Method's Heavenly Essence Shampoo matched really well with the element of ether. With the subtle scent of wintergreen and clary sage, this shampoo was delicate in re-energizing my hair and scalp, which I noticed immediately after the first use. The shorter, damaged hairs near my forehead started to blend in better with the rest of my hair, and after I blow-dried, my locks fell neatly, meaning I needed to use my straightener less. Giving my hair a break from hot irons created a positive feedback loop, and my hair kept benefiting from the raw, all-natural shampoo I was treating it with.
After the first week of December, I rotated the other elemental shampoos. The fire-oriented shampoo, made from apple cider vinegar, is probably my favorite. It's supposed to work on the roots of the hair to balance PH and increase blood flow. Mostly, I just like the way that it smelled!
I also really liked Sea Essence, which targets dry hair with green tea and marine proteins like nori and algae extract, and the Pine Shale shampoo, which represents the element of air. It smells like my home state of Washington, and really seemed to improve the flakiness in my scalp.
My hair isn't thin or oily, so I didn't feel that I would benefit much from the Earth Essence shampoo. It also didn't have a smell as unique as the others. I rotated it in anyway to give my hair the all-around treatment that Morrocco Method advises. It's made with montmorillonite and bentonite clays to help detoxify and draw out debris. I didn't notice any changes with this one, but I did enjoy that this shampoo doubles as a body wash!
---
Remember: Non-Sudsing Paleo Shampoo Still Works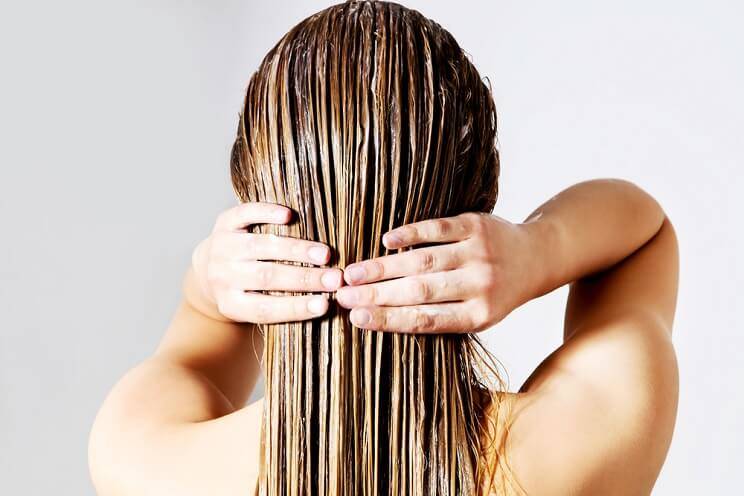 One of the biggest things to get used to when switching to a Paleo, all-natural shampoo is that the product does not lather in your hair. It feels like using a conditioner or lotion instead. The biggest drawback to this is feeling like you need to use more of it just to get it integrated properly. Especially for someone like me, with a lot of thick hair!
But the good news is that non-lathering shampoo does not mean that it isn't working. It's been proven that the lather doesn't add any benefit anyway (and that goes for other cleaners, like dish soap) (1). The sulfates that create the lather in normal shampoos are also the culprit in drying out your scalp, so it's actually really beneficial to give your hair a break from that regular irritation. Making sure that you thoroughly wet your hair before you shampoo – and thoroughly rinse, too – will make sure the shampoo both gets distributed evenly and washes out properly. It takes a bit more time, but if it's important to you to use chemical-free beauty products, then it's certainly worth a few extra minutes in the shower.
I also noticed that using conditioner like I normally do – liberally, and letting it sit for a few minutes before rinsing – was a bit much to pair with the lotion-like quality of the shampoo. Once I realized that this was making my hair feel greasy, I used less conditioner and didn't let it sit long. I would definitely recommend making similar changes to your conditioner if you make the swap to Paleo shampoo.
---
The Bottom Line
It's hard to say if my hair improved because I followed the Lunar Hair Chart to reach my beautify goal, or if simply switching to an all-natural shampoo made a difference, regardless of the calendar. Either way, my hair was shinier and my scalp felt re-hydrated, and I was glad to give my strands a break from all those chemicals. I will absolutely add a round of the five elemental shampoos to the rotation whenever my hair needs a good reset. It's such an easy way to add shine and hydration when your hair has been damaged by – dare I say it? – the elements.
Make sure to use coupon code Paleohacks15 when you checkout to receive 15% off your whole order!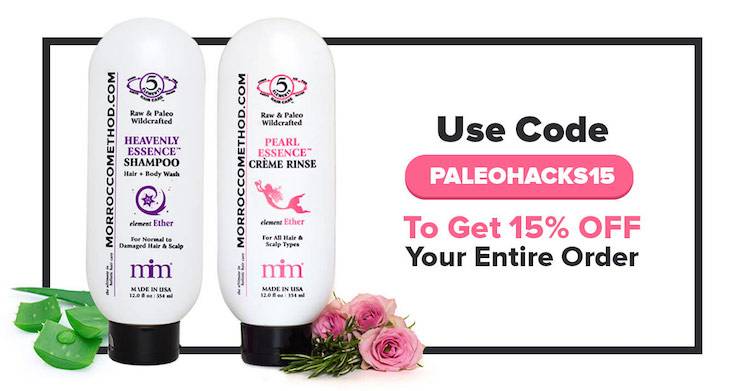 (Read This Next: 11 Tips to Grow Your Hair Faster)